The Onion Recall Just Got A Lot Bigger. Here's What You Need To Know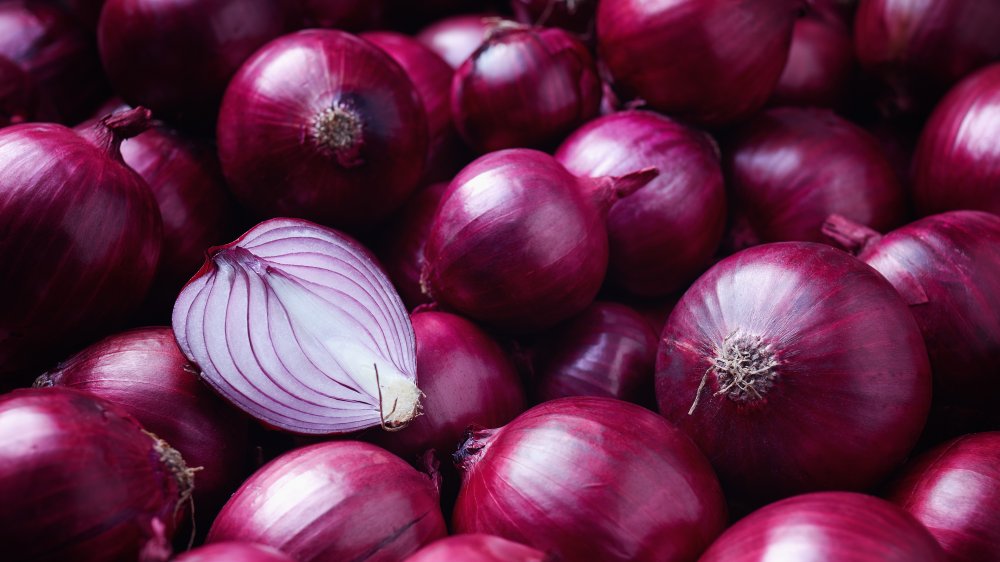 Shutterstock
More bad news for onion lovers — the current recall is expanding. On July 31, the Food and Drug Administration issued a statement saying they were investigating a multi-state outbreak of salmonella and reported they'd traced cases back to contaminated red onions from Thomson International, Inc. of Bakersfield, CA. Subsequently, red, yellow, white, and yellow sweet onions that were shipped to all 50 states between May 1, 2020, and August 1, 2020, under the Thomson International label and its associated brands, were recalled.
Now, the salmonella outbreak has spread to 47 states; all but Louisiana, Oklahoma, and Vermont have reported cases of the illness. In their latest update, the Centers for Disease Control says 869 people have been infected with this strain of Salmonella Newport and, while no deaths have been reported yet, 116 people have been hospitalized. The investigation is ongoing and, unfortunately, the salmonella outbreak isn't limited just to raw onions. More and more prepared foods containing contaminated onions continue to be identified.
Cheese dips and other prepared foods have now been recalled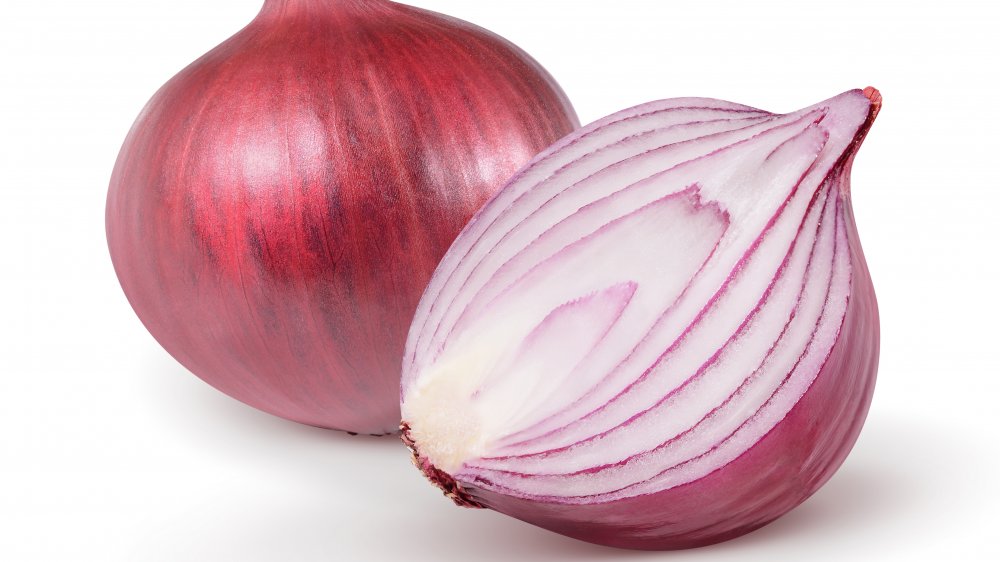 Shutterstock
According to USA Today, some prepared foods and cheese dips that are sold nationwide contain onions from Thomas International as an ingredient. As a result, these items have been recalled as well. The latest lists include some Taylor Farms brand ready-to-eat meat and poultry productsm and some meat items produced by Amana Meat Shop and Smokehouse (via the CDC). Murray's Jarlsberg and Deli brand cheese dips sold at Kroger, Fred Meyer, Fry's, and Smith's stores have been recalled along with chicken salad, subs, pizzas, and a variety of other prepared foods sold by Giant Eagle, and some salsas distributed by Spokane Produce. Some Taylor Farms Texas brand products like macaroni salad, diced mirepoix, and fajita stir fry sold in Walmart and Kroger in several states have been recalled as well (via the FDA). 
The CDC advises discarding any onions (or other recalled food) from Thomson International, Inc. and other companies, including Food Lion, Giant Eagle, Kroger, Publix, Ralph's, Trader Joe's, and Walmart. If you're not sure where your onions are from, throw them out. It's important to wash any surfaces that may have come in contact with onions or their packaging. If you experience symptoms of salmonella such as diarrhea, fever, or stomach cramps, contact your healthcare provider ASAP. Meanwhile, some good onion substitutes might be in order. That old bottle of onion powder in your spice cabinet might just be your new best friend.