Here's How Much It Really Costs To Open A Sonic Drive-In Franchise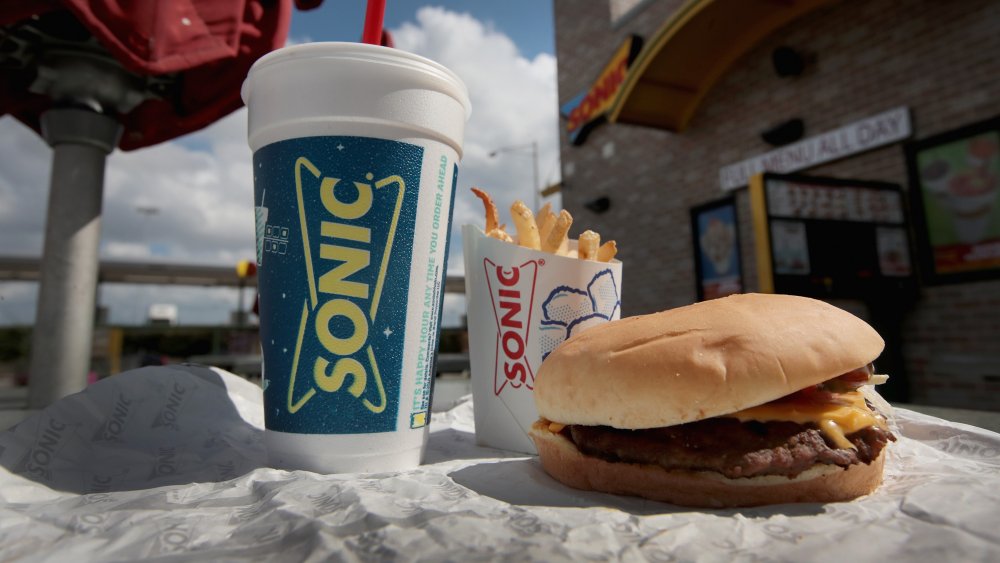 Scott Olson/Getty Images
Back in 1953, Sonic Drive-In began as Top Hat Drive-In in Shawnee, Oklahoma. There are now more than 3,500 Sonic locations in 46 states (via Oklahoma Historical Society). Over the years, Sonic has stood out for its unique drive-up carhop service (roller skates included) and classic diner menu of burgers, Coney dogs, fries, and shakes (via the Sonic website). Sonic was acquired by Inspire Brands in 2018, in a $2.3 billion deal, according to QSR. In addition to Sonic, Inspire Brands owns Buffalo Wild Wings, Arby's, Rusty Taco, and Jimmy John's, making it the fourth-largest restaurant company in the U.S. (via and Inspire press release).
With a portfolio like that, it's easy to see why curious franchisees are interested in joining the Sonic family. Depending on where you live, you may be surprised to learn that not all Sonic locations are drive-in only. The company considers different geographic and consumer needs, and offers, in addition to the drive-in model, an indoor dining model, travel plaza model, conversion model (to use with existing buildings), and a counter-service model (via Sonic). With that in mind, what's the most affordable option to become a Sonic franchisee?
How to become a Sonic franchisee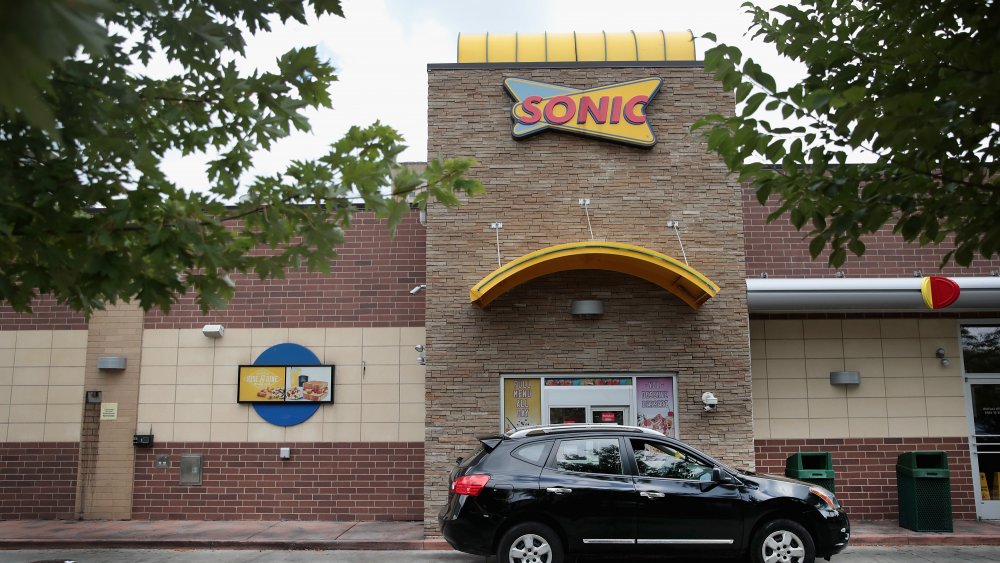 Scott Olson/Getty Images
Ranking number four on the Annual Franchise 500 from Entrepreneur, Sonic has an initial franchise fee of $45,000 for a traditional drive-in model. However, according to Sonic, for those opting for a nontraditional model, the franchise fee is lower. The franchise fee for a non-traditional model (as described above) is $22,500. The overall investment is lower for nontraditional models as well, according to Sonic.
While it can cost between $1,242,200 and $3,537,700 to open a traditional Sonic (without the land costs), the cost to open a nontraditional Sonic location ranges from $361,900 to $978,700. To open a Sonic location, you'll still need liquid assets of $500,000 and a net worth of $1 million beyond those initial startup costs. And we hope you aren't in a rush. According to Sonic, securing a site can take six to eight months, and build-out can be another 100 days. Sounds like something to think over while enjoying a burger and tots.