Here's How Much It Really Costs To Open A Hooters Franchise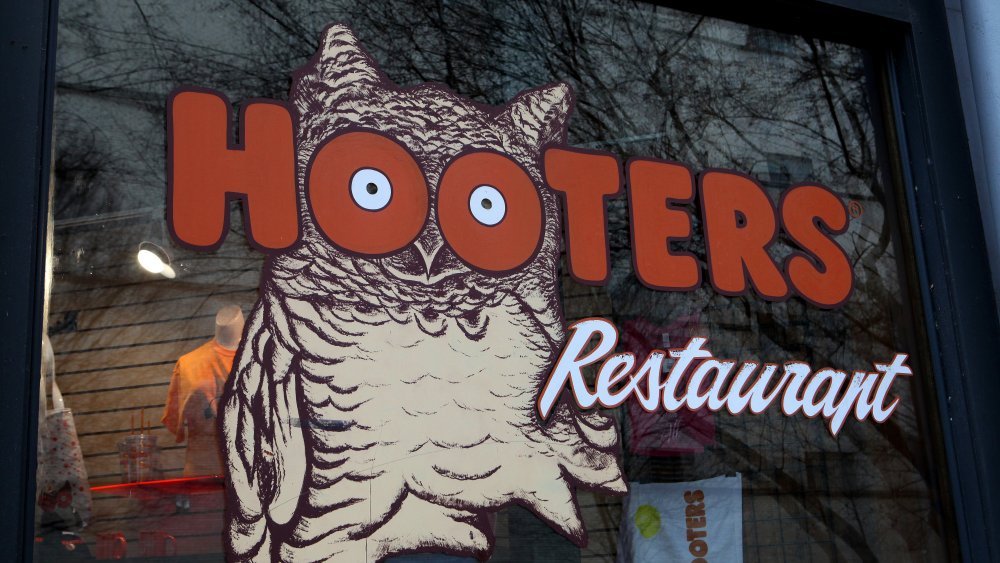 Raymond Boyd/Getty Images
The story of Hooters is a real hoot. Incorporated on April Fool's Day in 1983, according to the Original Hooters website, the restaurant sounded like a joke from its inception. The chain even takes its name from a joke by Steve Martin. The six businessmen who founded Hooters boasted a combined zero years of restaurant experience. Among them was former real estate broker Ed Droste, who said of their endeavor, "We were six clueless knuckleheads who called ourselves the Hooters Six" (via USA Today). Their grand aspiration was "to open a neighborhood joint with a beach theme — that we couldn't get kicked out of."
The public got a kick out of how Droste advertised the company in the early going. He dressed as a giant chicken, which seems doubly funny when you consider that the Hooters mascot is an owl. The tactic increased the number of customers from two to six, so clearly the punchline was a hit. So it should come as no surprise that Hooters laughed all the way to the bank and launched a series of franchises, amassing more than 430 locations across 29 nations (via Hooters). Obviously, any would-be franchisee with a good sense of humor would want to be in on the joke. But how much would it cost to open your own Hooters?
Hooters won't allow franchisees to just wing it
Unfortunately, someone who wants to start their own culinary laugh riot won't be able to pay for it with funny money. They need to be worth some serious cash to even be considered as a candidate to operate a Hooters franchise. As detailed on the company website, that person would need a net worth of at least $2.5 million and liquidity of $1.5 million. Hooters charges a franchise fee of $75,000 to open a location in the United States and collects royalties totaling five percent of the gross sales – sans sales tax – every four weeks.
Domestic restaurants must contribute 2.5 percent of gross sales to cover national advertising. Franchises operating abroad will pay country-specific franchise fees and an advertising rate of 0.5 percent. Unlike the Hooters Six, anyone looking to run their own Hooter franchise can't just wing it. They will need five years of experience in the restaurant business. They would also have to demonstrate the ability to develop at least three locations in the prospective territory. And if you could do it in a chicken suit, that would be priceless.