This Is The Worst Thing You Could Order At Steak 'N Shake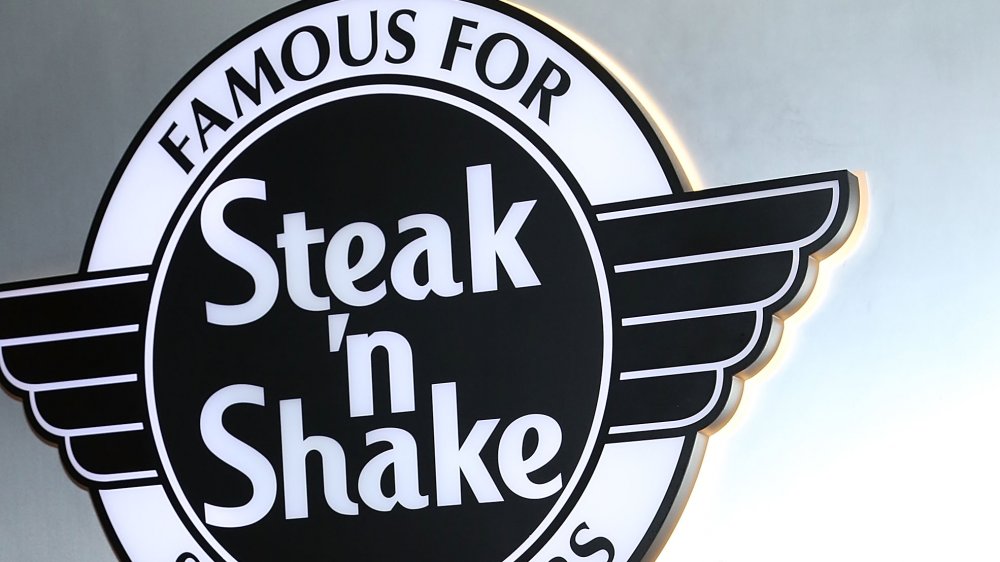 Monica Schipper/Getty Images
Steak 'n Shake restaurants are known for their throwback 50s diner style vibes and their delicious menu that features steakburgers and ice cream milkshakes. The beloved eatery was founded nearly 90 years ago in Illinois, according to Restaurant News. The original owner, Gus Belt, started his business as a gas station that doubled as a restaurant. He soon found that his customers loved his freshly ground burgers that were mixed with steak — aptly named steakburgers. Today, their popularity continues to grow, which is probably related to the generously large size and mouthwatering toppings.
The chain's menu includes a regular style steakburger as well as more adventurous options like the jalapeño crunch steakburger, and the Westen bbq n' bacon burger. However, some items on the menu are more nutritious than others. Nutritionist Mascha Davis told Eat This, Not That! there is one item you should definitely steer clear of if you're counting calories.
Nutritionist recommends staying away from this Steak 'n Shake item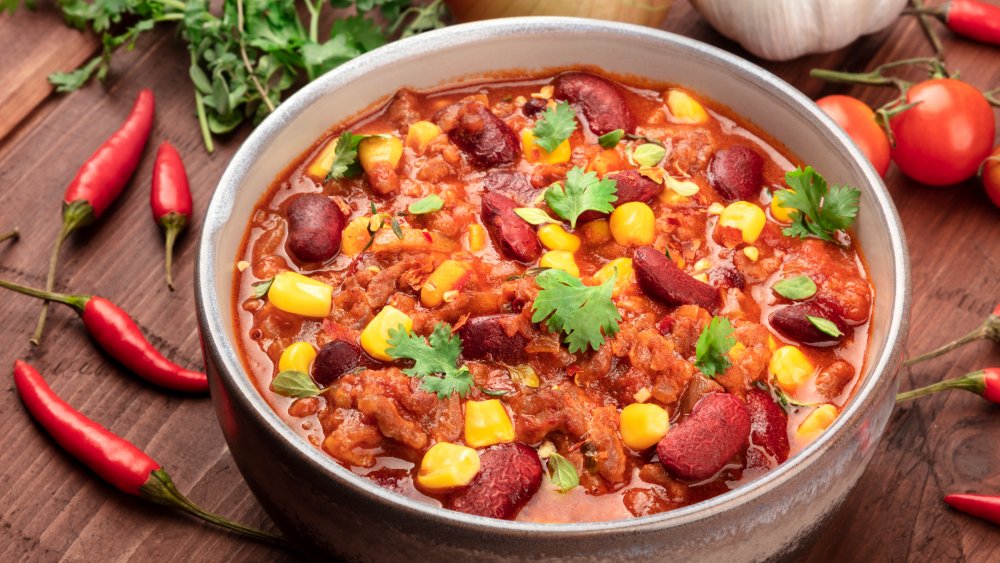 Shutterstock
The worst thing you can order at Steak 'n Shake is surprisingly not a steakburger — it's the chili mac. "This chili has 1,200 calories in one serving — a little more than two McDonald's Big Macs," Davis explained. "It also has 16 grams of saturated fat and 2,710 milligrams of sodium. Excessive sodium intake is a risk factor for many chronic diseases, such as hypertension. On top of that, it has 16 grams of sugar, so it is definitely not a healthy option."
But don't fret, not all chili from Steak 'n Shake is bad for you. Its regular version of this comfort food is 550 calories, with 20 grams of fat, and 1,270 milligrams of salt. That cuts down the calories by half, making it a much better option. "There's nothing more comforting than a steaming bowl of chili, and I like this option as a main entrée," registered dietician Lindsey Pine told the outlet. "This chili contains beans, which contribute to the whopping 13 grams of fiber. Most folks should get between 25 and 38 grams of fiber per day, and this chili can make a big dent in that daily goal."
However, this healthier dish still contains a high amount of sodium, so she recommends keeping that in mind when trying to eat healthy.