Here's How Much It Really Costs To Open A Qdoba Franchise
If you like big burritos and you cannot lie, then other brothers can't deny that you're the Sir Mix-a-Lot of Mexican food – or as we'd like to call you, "Sir Mex-a-Lot." And maybe you like to mix your Mex a lot because you believe that variety is not only the spice life but gives life to spicy food. If that describes you, then Qdoba has your back. Its menu currently highlights five chef favorites, including Steak Fajita Quesadillas, Street Style Chicken Tacos, and the Impossible Fajita Bowl. But the possibilities seem limitless. In addition to delicious signature dishes, Qdoba boasts "over 30 high-quality ingredients" that you can use to build your own meal.
Some would argue that this kind of variety gives Qdoba an edge over the competition. In 2017, Business Insider contributor Hollis Johnson declared that "Chipotle will never be as good as its biggest rival." Among other things, he cited Qdoba's "larger, less boring menu," free guac, and superior queso. This is a clear-cut case where bigger is better. So naturally, Qdoba wants to make things even better with a bigger number of franchises. It presently has more than 700 locations across 47 states, according to the Qdoba website, and wants to increase its reach. However, helping the company expand would require a prospective franchisee to make a big impression and have an even bigger bank account. Here's how much it would cost to open a Qdoba.
Qdoba likes big bucks, and it cannot lie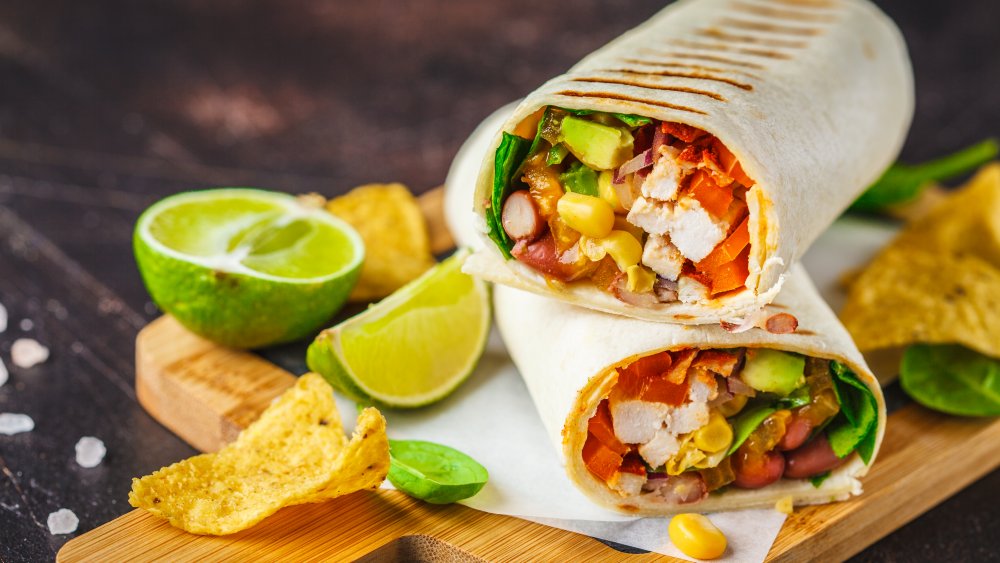 Shutterstock
Even being Sir Mex-a-lot doesn't mean you'll succeed in the wrap game – the burrito wrapping game, that is. If you're hoping to make sweet music with Qdoba, the first tune you'll need to play is "Baby Got Financial Backing." Qdoba's anaconda don't want none unless you got bucks, hon – specifically liquidity of at least $350,000 if you hope to open one to two Qdobas (via the company website). If you're aiming for a trio of franchises, the minimum requirement rises to $500,000.
Qdoba also charges an initial franchise fee of $30,000 for each restaurant for a 10-year tenure. You would also shell out a five percent royalty fee. Franchisees chip in for advertising, too, paying 1.25 percent for national marketing and another 1.75 percent for the local level. Per Entrepreneur, the total initial investment will fall between $475,500 and $1,095,000. So anyone who steps up to the plate will need a net worth of at least half a million to a million dollars. In other words, you need a roll of cash that's almost as fat as a Qdoba burrito.