This Is Steak 'N Shake's Most Underrated Menu Item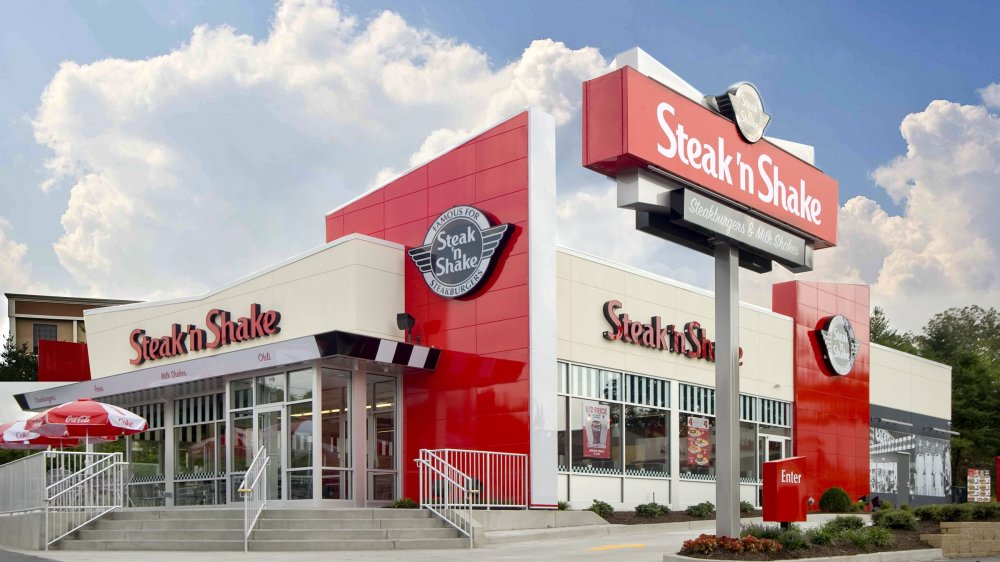 Twitter
If you're heading to a Steak 'n Shake, there's a good chance you already know what you're going to order: a standard steakburger with fries and a milkshake. After all, their "smash technique"-cooked burgers are a fan favorite across the country, and you can't skip the shake — it's literally in the name. Before you play it safe with your usual burger choice, though, consider what you might be missing: Steak 'n Shake's most underrated menu item, the White Truffle Prime Steakburger.
According to Chew Boom, The White Truffle Prime Steakburger boasts a 6-oz. Prime Steakburger patty atop a toasted brioche bun along with Truffle Aioli sauce, two slices of Tillamook all-natural Swiss cheese, caramelized onions, and grilled button mushrooms. If your mouth isn't watering, reread that sentence. That steakburger comes with a side of fries, and with prices ranging regionally from $6.99 to $8.99, it's probably the most affordable truffle aioli-topped anything you'll have in your life.
It's a lot, but in a good way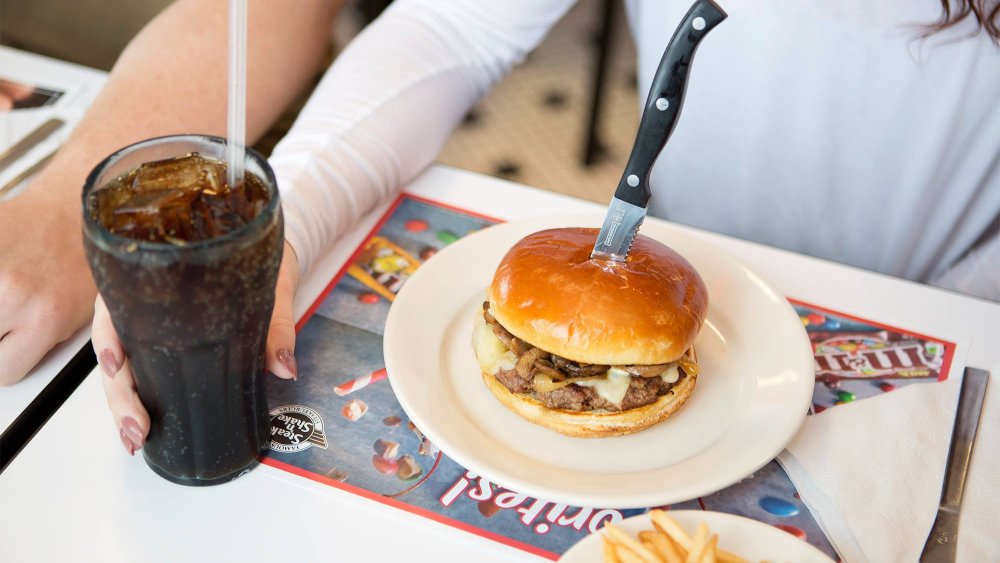 Facebook
Usually prefer a classic burger? Skeptical of overdoing it? So was James Beard Award-winning food writer Kevin Pang. "Normally I'd eschew the indulgent, over-the-top burgers, but this was the rare example where less isn't more," he wrote in The Takeout. "It's a burger I didn't want to like, but daggummit, it really works." 
If you try the White Truffle Prime Steakburger and really like it, there's good news: according to Trend Hunter, Steak n' Shake released a White Truffle Double Steakburger in May 2019. It's perfect for anyone who fully embraced the over-the-top-ness of the original burger and is ready to take their order to the next level in the most literal sense possible. Granted, the double may not be for everyone.
Enjoy your new favorite menu item. "Congratulations," said Steak n' Shake's ad for the burger. "You now officially have super fancy taste."