This Is The Best Dish Snoop Dogg Taught Martha Stewart How To Make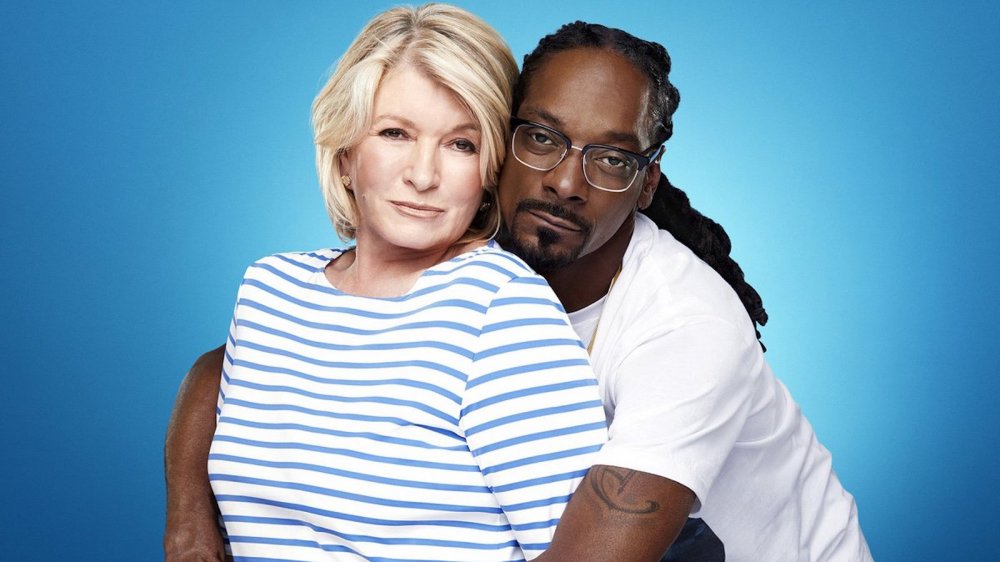 We may think of Martha Stewart as the one who's usually teaching us how to prepare foods, but in this case Snoop Dogg out-reciped the recipe creator. There are a number of things that Snoop has cooked for Stewart over the course of their friendship, but according to Insider, the best dish that he's ever taught Stewart how to make is his variation of Lobster Newburg. 
According to Cook's Info, Lobster Newburg is a dish created by Charles Ranhofer, a chef at Delmonico's restaurant in New York, in 1876. It was inspired by a similar, South American dish. The dish traditionally involves chunks of lobster tail meat sautéed in a sauce of clarified butter, cream, egg yolk, sherry, and cayenne pepper. 
Stewart actually introduced Snoop Dogg to this dish originally. As she told PureWow, "He would never eat lobster, but then I made him eat Lobster Newberg because it has sauce on it and it's masked a little bit...He won't dig it out of a shell, but he'll eat it if it's in a cream sauce." It was Snoop, however, who took the recipe to the next level.
The evolution of Snoop's relationship with lobster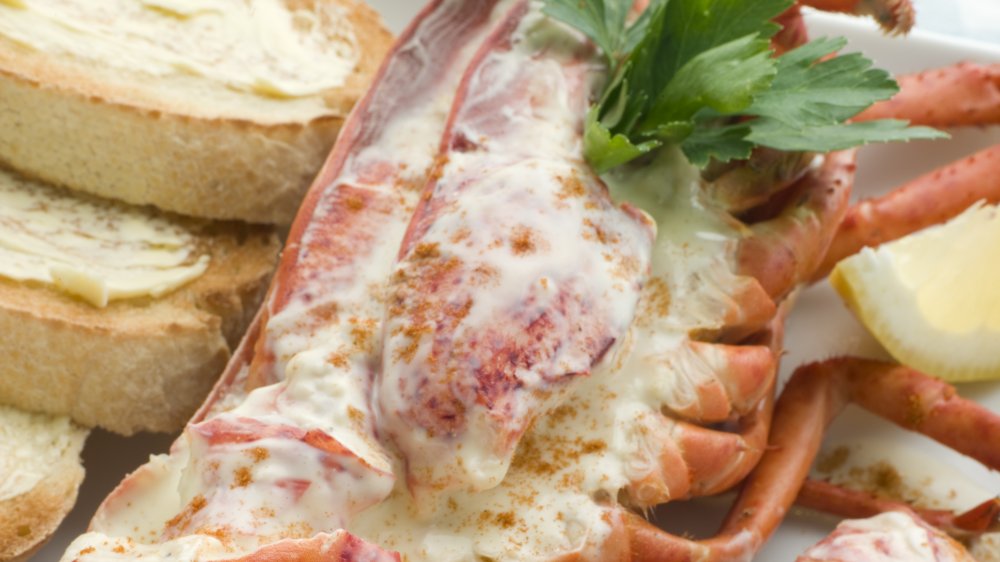 Shutterstock
Snoop himself can't eat the dish any longer since he follows a plant-based diet, but that hasn't stopped him from perfecting the recipe. "He won't touch a lobster, but he will cook Lobster Newburg," Stewart told Insider. "I thought that was really funny."
His lobster mastery has come a long way since 2016, when Stewart showed him how to cut the crustacean open in a VH1 segment. "Martha, what the f**k is that? What — ahh, what is that?" he said, on first seeing a lobster's insides. 
Meanwhile, in the Snoop-Stewart friendship, the culinary teaching goes both ways. Stewart introduces Snoop to foods he wouldn't have tried otherwise, and Snoop cooks his recipes for Stewart. Stewart even wrote the foreword to From Crook to Cook: Platinum Recipes from Tha Boss Dogg's Kitchen, Snoop Dogg's recipe book. 
Unlike Martha Stewart, you may not be able to have Snoop Dogg personally cook for you, but if Lobster Newburg sounds like something you want to try, you can make Stewart's recipe for it at home.