A Chef Reveals The Most Important Piece Of Advice For Bakers - Exclusive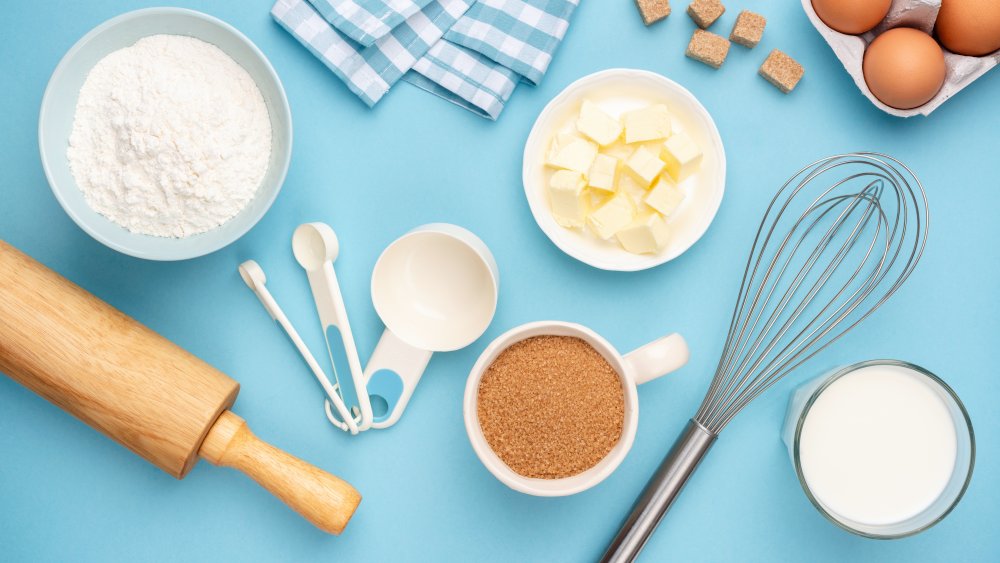 Shutterstock
If baking is your jam, you're in good company. Michelin-award winning chef Daniel Kleinhandler, who served as executive pastry chef at Bar Boulud, Aureole, db Bistro Moderne, Picholine, The Clocktower, and Boulud Sud, before opening his own own pastry company, sugar, butter, chocolate earlier this year, admits that he lives, breathes, eats, and sleeps desserts. Kleinhandler also loves talking about desserts, which is why he'll be teaching a virtual cooking class through CocuSocial on September 13 at 2 p.m. EST, in which he'll demonstrate how to make a chocolate soufflé.
Aside from learning how to create a complicated French dish that won't fall flat, what else should we keep under our chef's caps if we want to wow our friends and family with home-baked treats? In an exclusive interview with Mashed, Kleinhandler revealed the most important thing that every baker should know, before stepping into the kitchen.
Follow the recipe before you mix things up, chef advises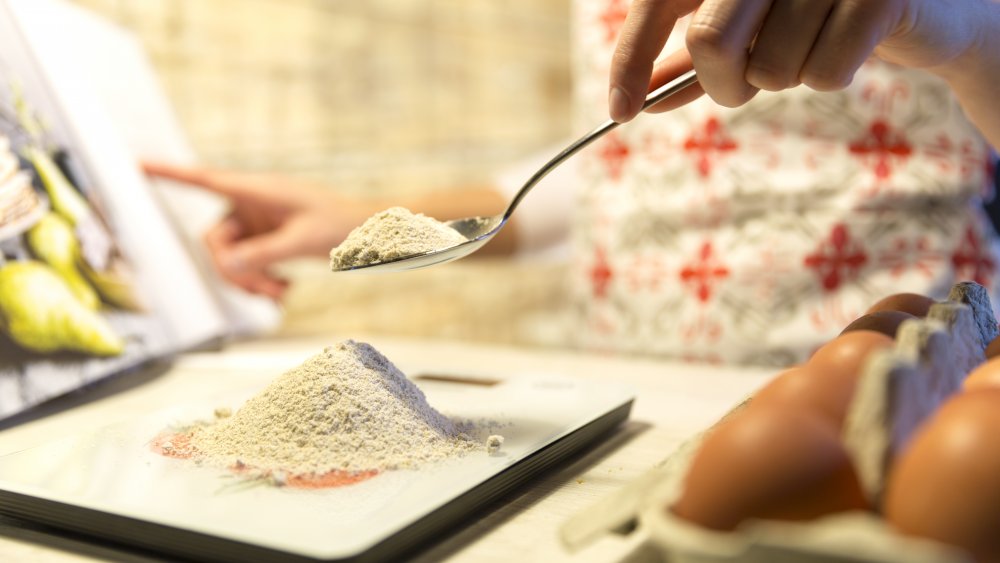 Shutterstock
Like any art, baking can be a creative outlet. However, Kleinhandler advises becoming an expert in baking a dessert before you start making substitutions; mixing things up is the biggest mistake novice chefs make, he said. "Read the recipe for sure. And make every recipe once before you alter it. So if you see it and you taste it, make it all the way through," he advised. Only after you've baked it once should you decide if you want to change anything, such as reducing the sugar or changing the fruit from raspberry to strawberry.
There are a few exceptions — some ingredients truly are interchangeable — "like almonds and hazelnuts, I don't think anybody's going to really know the difference," he said. But otherwise, Kleinhandler said, "Make it first. Try a small batch. Make it on a day before your dinner party with the right recipe." After that point, you can try to tweak the recipe to make it your own. "Cooking is about expressing yourself, so I think you should learn the technique and make sure you know the recipe first before you start altering it too much," he advised.
Be sure to reserve your spot in Chef Kleinhandler's virtual cooking class on CocuSocial, which will be taught on September 13th.