Oreo's Response To 7-Eleven's Viral Oreo Taquito Cannoli Is Perfection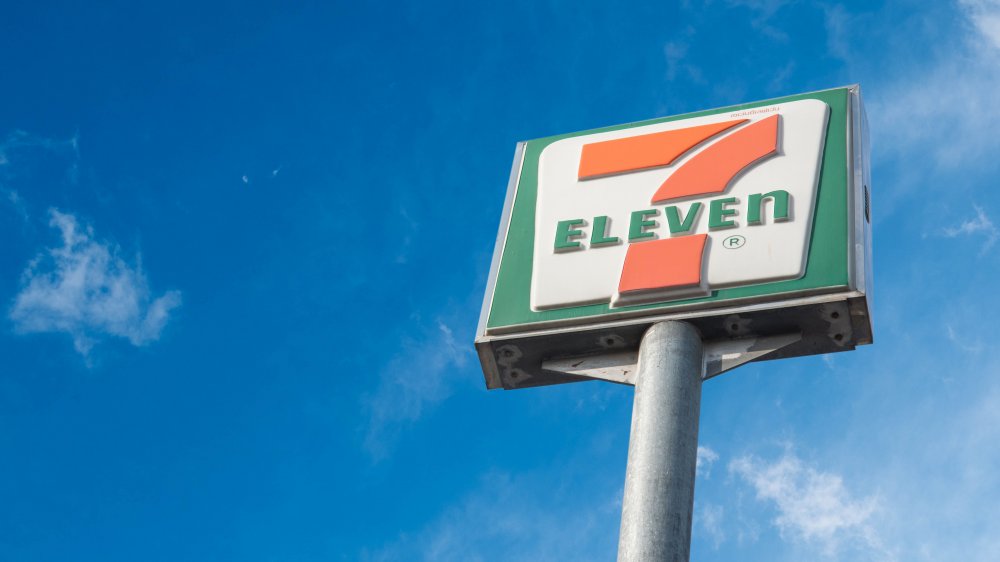 Shutterstock
There's an almost cultish quality that surrounds 7-Eleven, but even those fans might not be able to pull off a deal that was proposed on the convenience store's Instagram recently. The oh-so-popular convenience store is known for giving away free Slurpees and merchandise, but customers tend to keep going back for the exclusive snacks partnerships that line the shelves. That's likely why a fake photo posted to the store's account made such a splash (via Delish).
On Tuesday, September 8, 7-Eleven played a cruel trick on its customers and social media followers by creating a fictional snack: the Oreo taquito cannoli. They even created a mock-up of the sweet snack and shared it on the social platform where they created a stir. Everyone was scrambling to try the delicious-sounding treat, but those who read the caption quickly realized it wasn't real. But there were plenty of people who were ready to head to their local stores after seeing the photoshopped image.
You might still get the Oreo taquito cannoli yet
While there seems to be no clear reason for such a cruel play on everyone's emotions, there's a very slim chance you might still get to sample this Oreo creation. The original post's caption read, "Behold the taquito cannoli. (It's not real, but it'd be totally cool if it was) Wink wink nudge nudge twist twist dunk dunk." The caption also tagged Oreo as it lay in wait for a reply.
When Oreo saw the post, the cookie company commented, "711 billion likes and it's a deal." That's basically impossible given the entire population of the world doesn't even add up to that, but still. Snack fans can hope. Later, Oreo even reposted the photo tagging 7-Eleven and captioned the shared image with, "we aren't even mad at this," (via The Takeout).
Let's hope the evil masterminds at 7-Eleven keep any other genius unreal collab snack ideas to themselves. In the meantime, let's hope Oreo sees the payoff on this fake taquito cannoli and makes it a reality. There's no harm in adding one more exclusive snack to 7-Eleven's shelves.