Costco's New Taco Meat Mix Has Vegetarian Shoppers Excited
Sometimes vegetarians feel left out when it comes to grilling out or taco Tuesday. Even though there are plenty of ways to turn classic dishes into vegetable-based options, it just isn't exactly the same. But the latest product to hit Costco shelves is changing that. There's a new Urban Accents vegetarian taco kit that features plant-based protein and it's really a game-changer. On Sunday, September 13th, Instagram user Costco Buys spotted and posted a photo of the new product too. 
The caption said that the new vegetarian taco kit comes in Costco's Smokin' Chipotle flavor and asked if anyone had tried the item yet. While plenty of people thought it looked good enough to try, one commenter said that it was so bad that the rest was thrown out. You might have lost hope after hearing that, but if you're an avid plant-based eater, it's probably still worth trying. And at $10.99 per box, which comes with four pouches of the veggie protein, it seems cheap enough to risk — especially when an individual pouch is sold for $6 on the Urban Accents website.
What you'll find with the vegetarian option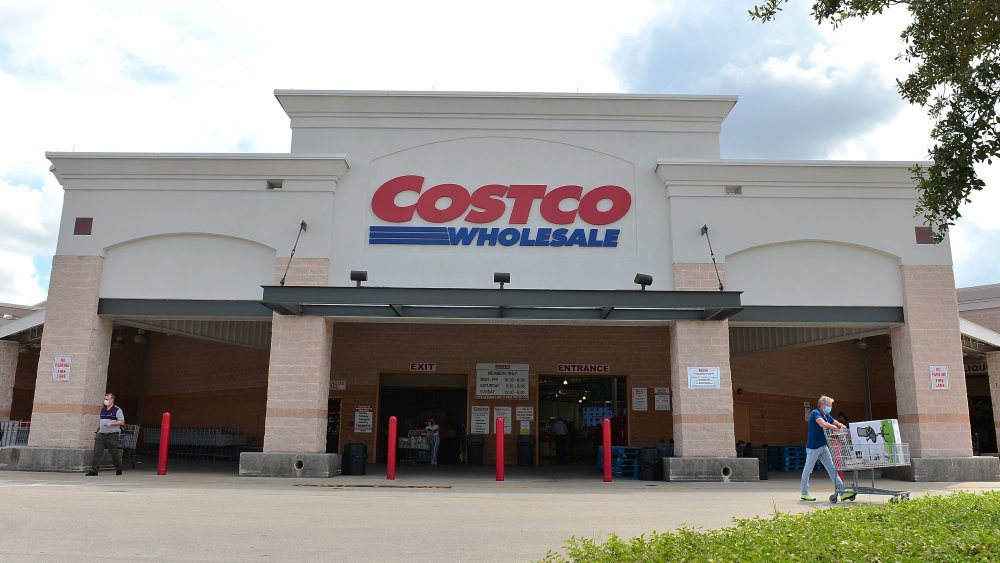 Johnny Louis/Getty Images
There are five servings per pouch, each of which packs eight grams of plant-based protein and is just 50 calories. Each pouch also makes about six tacos, for reference. The taco kit is gluten-free and only uses natural flavors too. Plus, the meal can be ready in 15 minutes. Not to mention, the whole thing replaces four pounds of ground meat, so if you're looking to lessen your environmental impact by cutting back on meat, it sounds like a good option.
The first ingredient in the list for the plant-based protein is textured soy flour, so this isn't made with jackfruit or some other vegetable. And if you've ever tried jackfruit and are averse to it, the first ingredient should be a pleasant surprise. The rest of the ingredients are primarily seasonings like chipotle pepper, cumin, coriander, salt, cane sugar, dehydrated garlic, and natural hickory smoke flavor. So, those who are used to eating plant-based meat alternatives should definitely consider swinging by Costco and give it a try. Despite the one bad review, it still sounds pretty delicious.