Why You Should Never Buy Poultry From Walmart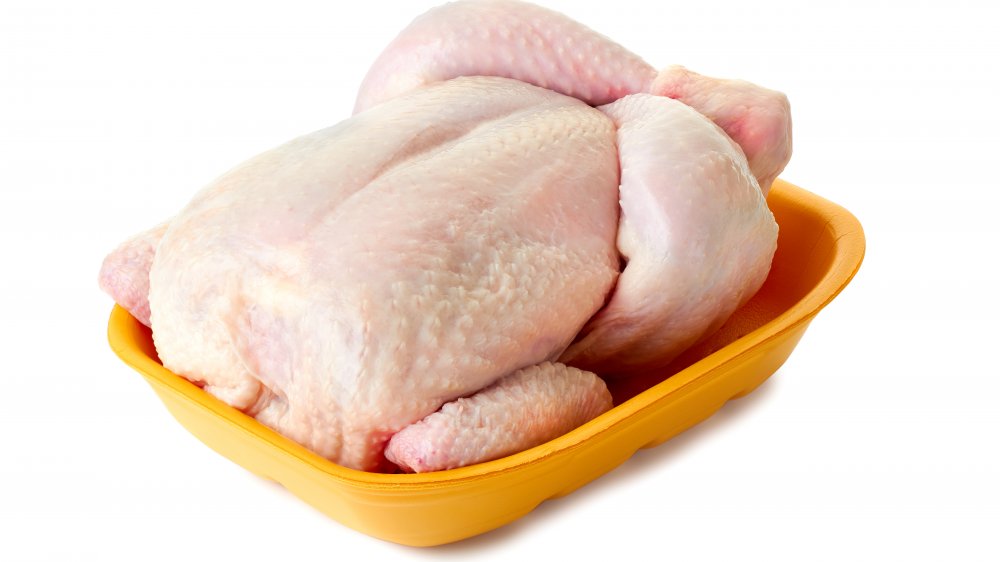 Shutterstock
Retail giant Walmart is well-known for its massive discounts and a huge variety of offerings. There is almost nothing you can't find at your nearest Walmart Supercenter. If you're looking for groceries, it offers a plethora of products including meat, poultry, frozen food items, seafood, dairy items, baked food products, and more. What really sets it apart from the competition is the fact that its items are often more affordable, appealing to customers who want to save some cash on their next grocery run.
But as Business Insider notes, a cheaper price doesn't always mean it's a better deal. Walmart is probably is a strong contender when it comes to purchasing items like cleaning products, cheap clothes, stationery, bath supplies, and more. And while it's also a good place to find certain groceries, if you're looking for poultry at Walmart, you should look for other stores. 
The quality might be low and the price might be high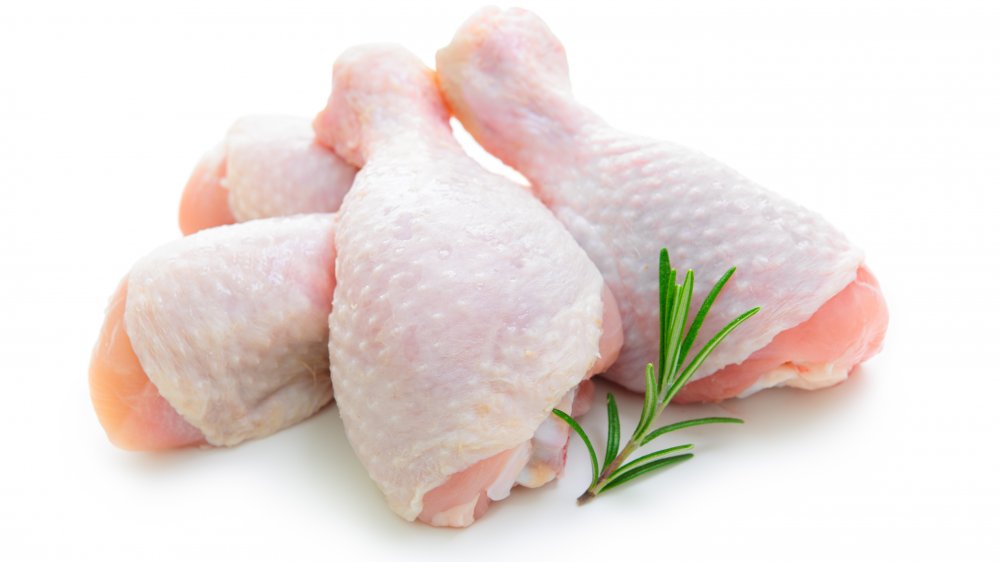 Shutterstock
Surprised? We'll tell you why you're better off skipping the chicken at your local Walmart.
Here's an example: In 2018, Eat This, Not That! ranked rotisserie chicken from seven outlets, and Walmart's offerings ended up last on the list. Shoppers searching for juicy, flavorful poultry were left sorely disappointed with the quality of Walmart's offerings, pointing out that they were let down both in terms of taste and substance. Some customers have also been disappointed by the price, so much so that they sued.
As per Meat+Poultry, in 2019, Walmart was involved in a class-action lawsuit that accused the shopping giant of deceiving customers since at least 2015 by incorrectly charging them for weighted products, including poultry. This allegedly happened when lowering the prices of items that were closer to their expiration dates. 
The sales price might not match up to final price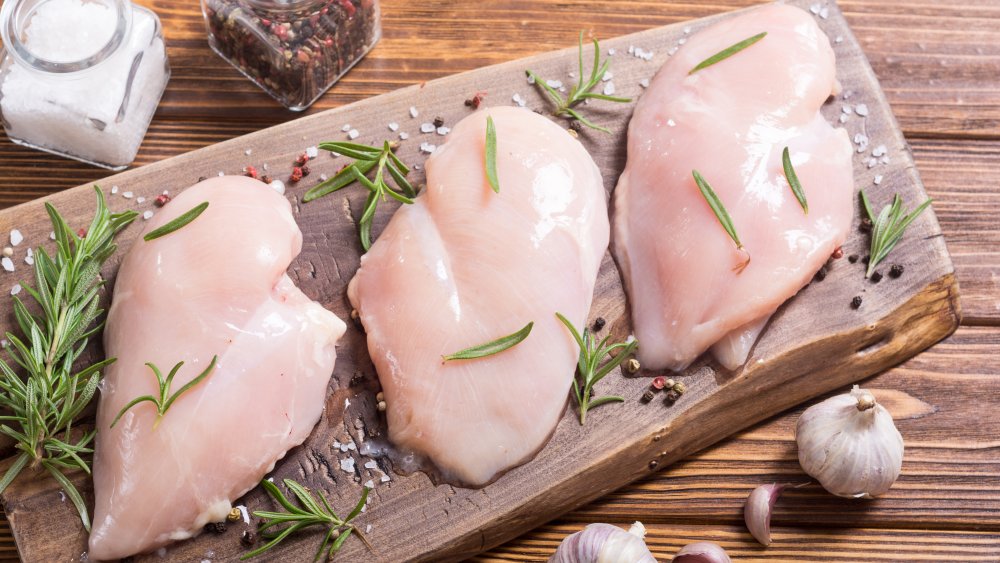 Shutterstock
The complaint read, "Walmart advertised those weighted goods at specific unit sale prices, but upon closer inspection, the final sale prices did not coincide with the unit sale prices based on the weight of the products as represented on the original labels." In one alleged instance, the unit price of chicken tenders was reduced by about $2 per pound near the expiration date, and the final sale price was $1.48 higher than it should have been. "As a result, Walmart consumers did not receive the promised value for the weighted goods they purchased," the complaint continued. While Walmart claimed innocence, it agreed to a settlement.
The shopping giant's poultry aisle tends to offer a less than ideal experience both in terms of quality and pricing, making it one of the least promising retailers for this category.