Inside Iron Chef Cat Cora's Tumultuous Relationship With Her Ex-Wife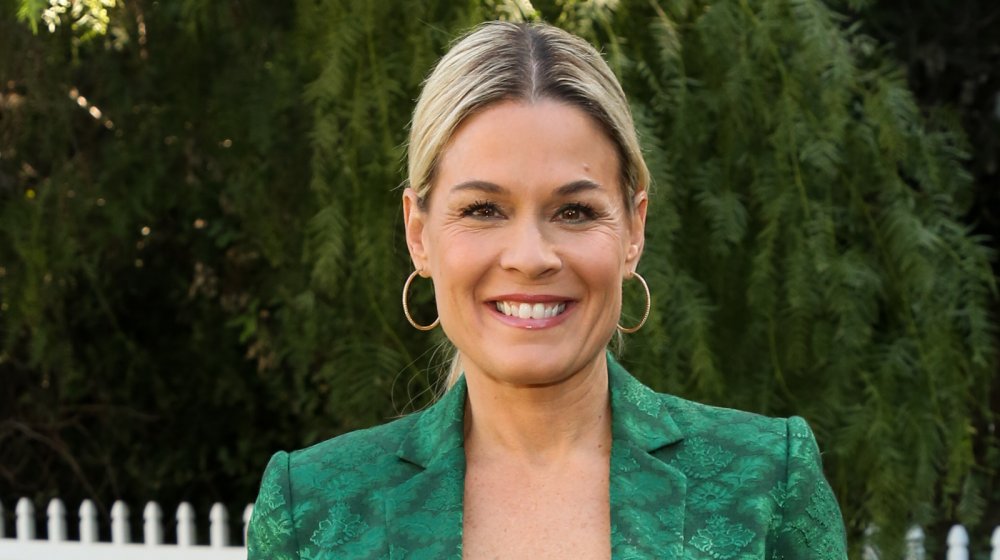 Paul Archuleta/Getty Images
Celebrity chef Cat Cora, who won the hearts of audiences on Iron Chef, is currently married to a record executive, Nicole Ehrlich. However, she has been haunted by the ghosts from her marital past. A few days ago, Cat opened up about the abuse she allegedly dealt with at the hands of her ex-wife, Jennifer Cora. While the couple was legally married for two years, their relationship that lasted 17 years, and they even had kids together. They divorced in 2016.
As per Page Six, Cat revealed that Jennifer didn't want to part ways amicably and was determined to make things hard for her. She also said that the ordeal had been like living in a constant nightmare that she couldn't snap herself out of: "It's cyber-stalking, mental and emotional distress, and abuse." Ehrlich compared Jennifer to Ted Bundy, arguing that she got her power from causing misery. 
She has accused her ex-wife of harassment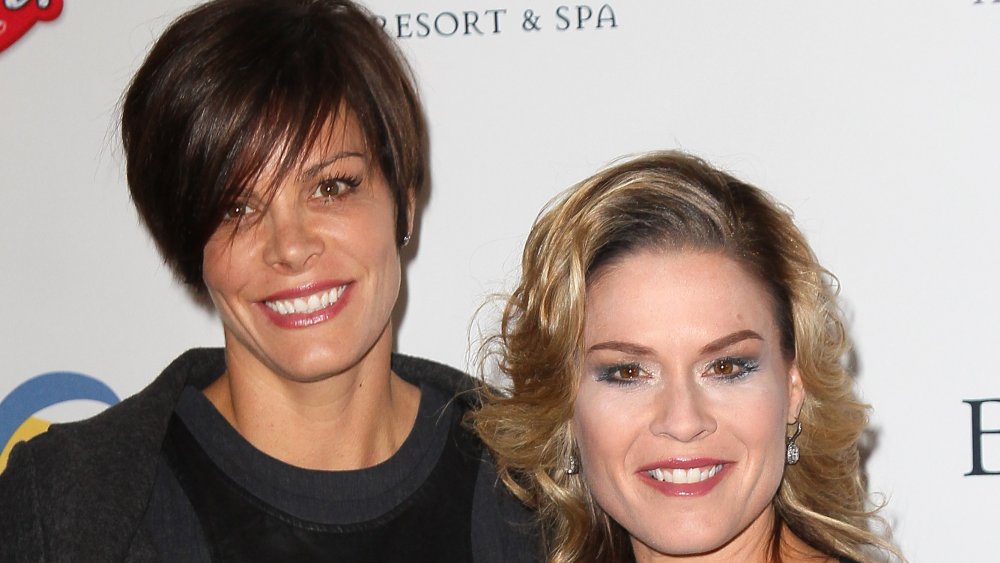 David Livingston/Getty Images
Cat said Jennifer didn't show any regard for her well-being: "She has never cared if I needed to be with my mom, or the kids or anything. Her whole goal in life is for me to fail, be destroyed, not have a relationship with the kids, for everyone to know I am a bad person ... she is is desperately trying to make me seem like a bad person, bad mother, anything to hurt me." She has alleged that Jennifer is looking for ways to stir up conflict. "She's such an uncooperative co-parent," Cat stated. "For instance, she's taken me to court fifteen times in four years and has basically bankrupted me by having to defend myself." 
Cat also described allegedly being forced to deal with a stranger who entered her property and began yelling. "I didn't know if we were being robbed, going to be killed, if he was trying to get into our house," she said. "I had no idea who this stranger was." The cops eventually got involved and the stranger claimed that he was simply there to serve papers but according to Cat, he never tried ringing the doorbell and was trespassing. That was the tipping point for Cat, who ended up filing a petition for a domestic violence restraining order against Jennifer. A hearing was scheduled for this month.