Sam's Club Just Made Its Fuel Stations Way More Convenient
You may see "no mobile phone" signs at your favorite gas stations, but there's one place your phone isn't only welcome – it's needed, particularly if you want to play with the latest technological innovation that Sam's Club has to offer. Sam's Club has just announced that it will be introducing its Scan & Go mobile payment service to its fuel stations, which means you'll be able to use your app for a contactless, pay-at-the-pump service (via Supermarket News). 
The service will be rolled out at more than 70 stations around the country, and Sam's Club hopes to deploy the innovative payment system at all of its gas stations – a total of 518 – by the end of this year. This isn't the first time Sam's Club has used the payment solution – which it is calling Scan and Go Fuel- at the pump.
Sam's Club launched Scan and Go Fuel in a limited test earlier this year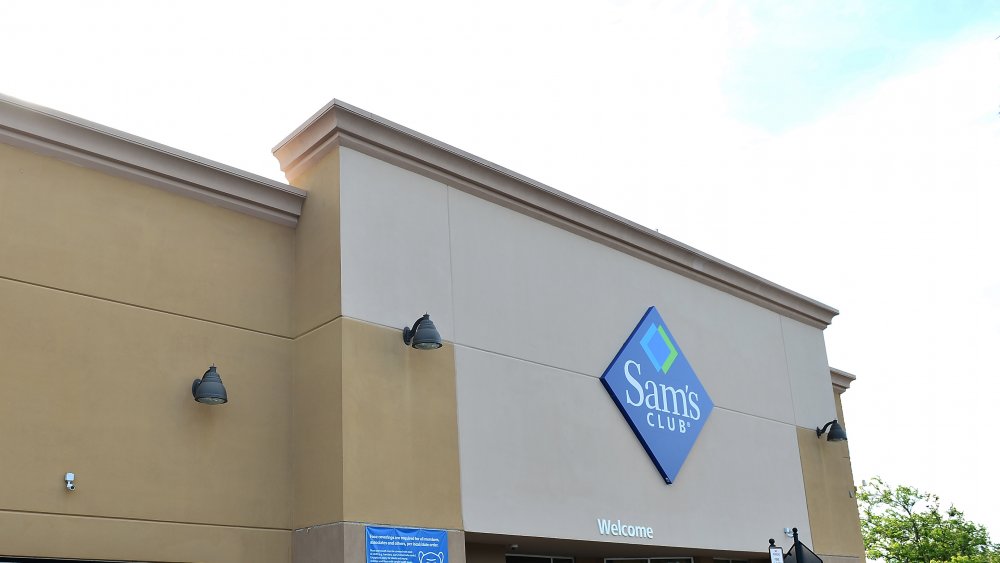 Johnny Louis/Getty Images
Supermarket News says the membership club conducted a small-scale pilot at the beginning of the year. The service is meant to be used with the Sam's Club app, which can be downloaded and used with an iPhone or an android. Digital Transactions says the contactless payment system works by using a QR code displayed on the pump's screen. After you verify the pump number, and you authorize the transaction by using a credit card on file, the pump swings into action, and you can start filling up. Receipts for your record are sent to you through the email address you have on file.
In a corporate blog post, Sam's Club's Senior Vice President and Chief Product Officer, Eddie Garcia, and Senior Vice President of Technology, Vinod Bidarkoppa, say they're confident the app will take off. "We launched Scan & Go technology inside our clubs in 2016, and we've seen its popularity continue to increase, particularly during the pandemic. Our member adoption rate has doubled since this time last year and we don't see that slowing down, especially as our members continue to crave quick and safe shopping experiences," they wrote.