The Real Reason You Should Never Buy Meat At Aldi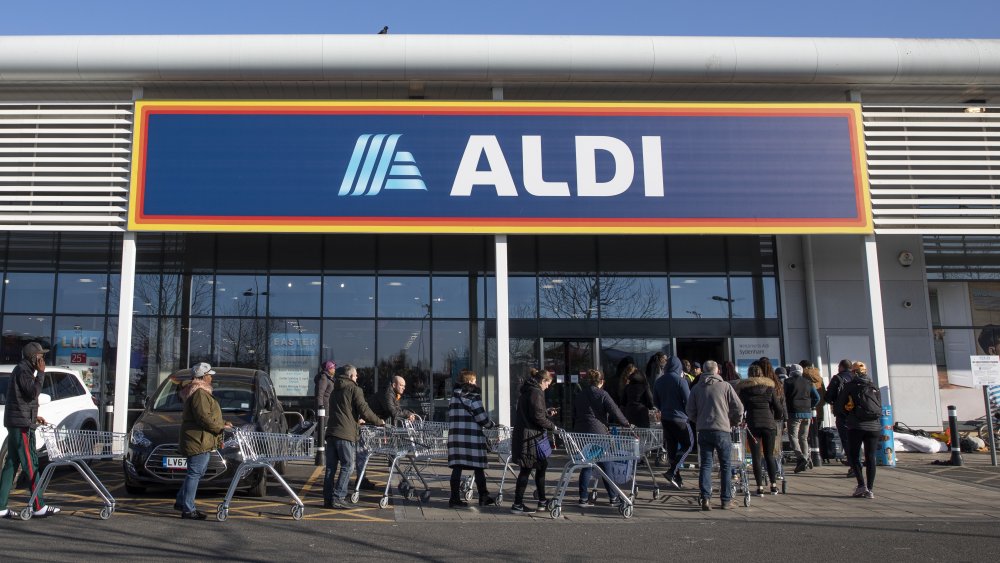 Dan Kitwood/Getty Images
Supermarket giant Aldi has been a reliably affordable grocery option for fans for over 40 years. Per Aldi's official website, its founders believed that "great quality shouldn't come at a high price". The first Aldi store, located in Germany, opened in 1961. Since then, Aldi has expanded gradually, and now has over 2,000 stores in the United States alone spread across 36 states. The brand's focus is to prioritize the needs of its customers and ensure that they have access to high-quality products at affordable prices. How do they accomplish this? The Aldi website states, "We carry the weekly must-haves and display them in their designed shipping boxes to help save time and resources to restock shelves. Shoppers will find more than 90 percent of the groceries we offer are under our Aldi exclusive brands, hand-selected by Aldi to ensure that our products meet or exceed the national brands on taste, quality and, of course, price."
It's undeniable that Aldi does extremely well in terms of overall quality and low prices. With that said, when it comes to meat, while Aldi is not necessarily bad, you may want to check out other options.
Aldi's meat can be hit or miss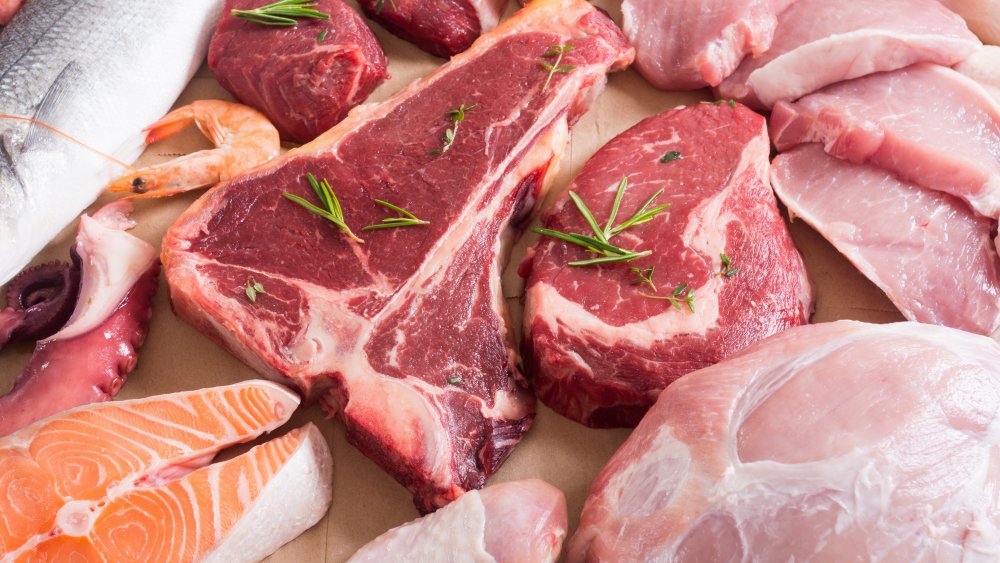 Shutterstock
CheatSheet explains that the prices at Aldi aren't exactly a steal when it comes to meat. In fact, the meat prices at Aldi often end up being the same as their competitors, and occasionally are even pricier than the meat sold by the discount grocer's peers. Eating Well concurs, adding that ground beef is especially expensive at the supermarket chain, and there are frequently better deals elsewhere. Local grocery stores may also offer sales on their meat, which often beat out Aldi's standard low prices.
According to users on the Reddit message board r/Frugal, the meat at Aldi really doesn't deliver in terms of quality either. One user wrote, "I skip their meat. The quality doesn't seem very good and their prices are higher than what I can usually find". Some of Aldi's meat products have even been recalled in the past! For example, in 2019 the supermarket chain revealed in a press release that there were potentially pieces of metal in a batch of their Kirkwood Buffalo Crispy Chicken Strips and their Honey Barbecue Crispy Chicken Strips, both products made by poultry giant Tyson Foods. The bottom line? As far as meat products are concerned, it's worth considering other options — especially sales — at your local grocery store.