Costco Co-Founder's Harsh Words About A Hot Dog Price Increase Are Turning Heads
Many Costco fans know the warehouse's hot dog and soda combo has remained at the same price, $1.50, since it was first introduced into its food courts back in 1984. Food and Wine points out that the deal is particularly valuable since, according to the Bureau of Labor and Statistics' inflation calculator, the value of that meal ought to actually be $3.65 — and we're not even sure if the price covers the free, unlimited condiments that come with it. 
Members have always been told that the hot dog deal is a "loss leader," or an item offered to lure in shoppers (via The Takeout). But there is more to it than that. CEO W. Craig Jelinek was told by Costco's founder that the price was non-negotiable. He said, per 425 Business, "I came to Jim Sinegal once and I said, 'Jim, we can't sell this hot dog for a buck fifty. We are losing our rear ends.' And he said, 'If you raise the...hot dog, I will kill you. Figure it out.' That's all I really needed. By the way, if you raised the price to $1.75, it would not be that big of a deal. People would still buy it. But it's the mindset that when you think of Costco, you think of the $1.50 hot dog and soda."
Costco was right to keep the hotdog price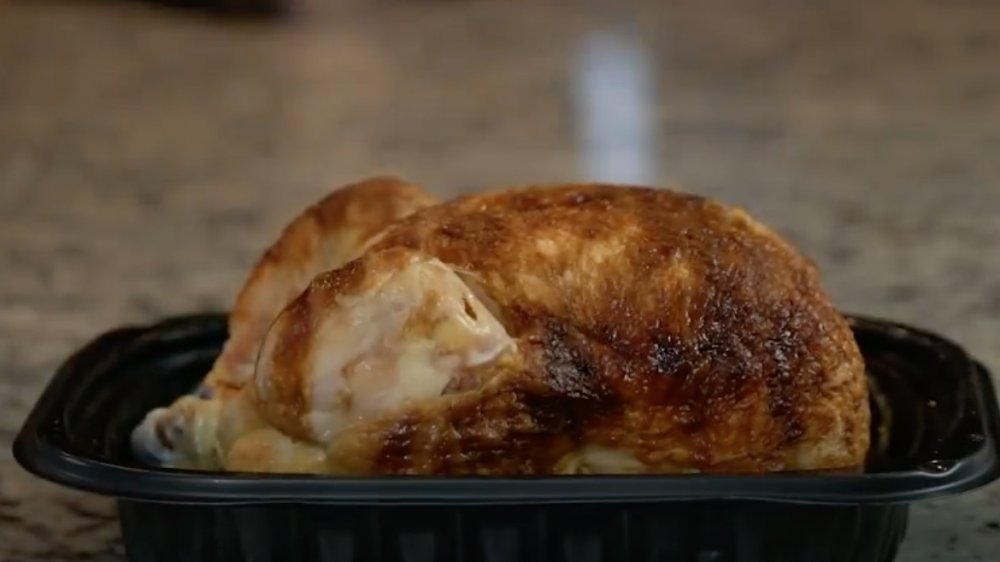 YouTube
As it turns out, Sinegal was right on the money, so to speak, and Costco sells 100 million dogs a year (via The Daily Meal). "What we figured out we could do is build our own hot dog-manufacturing plant in Los Angeles and make our own Kirkland Signature hot dogs. Now we are doing so much hot dog business that we've opened up another plant in Chicago," Jelinek says. "By having the discipline to say, 'You are not going to be able to raise your price. You have to figure it out,' we took it over and started manufacturing our hot dogs. We keep it at $1.50 and make enough money to get a fair return." Aside from giving up Hebrew National sausages, Costco switched from Coca-Cola to Pepsi products to keep prices low.
Hotdogs aren't the only item for which prices haven't moved much since they were introduced. Don't forget the rotisserie chickens, which have been priced to sell for $4.99 since they were introduced in 2009 (via CNN).