Costco's New Hard Seltzer Has White Claw Fans Doing A Double Take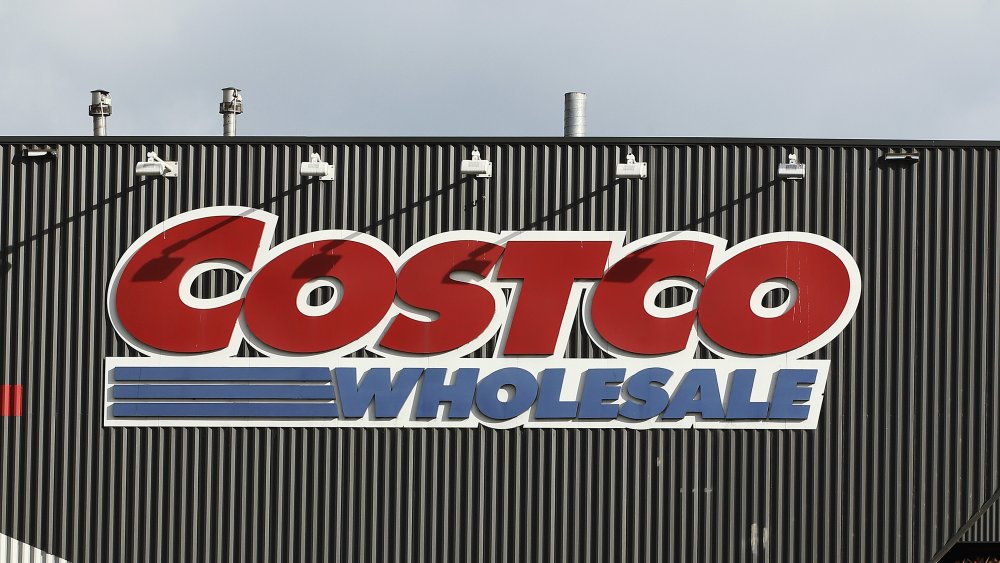 Daniel Pockett/Getty Images
From the food court to the aisles of Costco, there's a lot to love about the big box retailer. But one of the biggest reasons the bulk store has garnered so many loyal fans is the quality of its store brand products. The latest Kirkland product has really grabbed the attention of customers, however, and not just because it tastes so good. There's a Kirkland hard seltzer that's been hitting the shelves, and apparently, it looks exactly like White Claw.
On Tuesday, September 22nd, one Reddit user posted a photo and said, "Only a matter of time before Kirkland got into the seltzer game." Naturally, people are very excited about this development. A commenter on the original post said, "It will be around for six months and then disappear... at least long enough for everyone to decide it is the best hard seltzer they ever had." Others were more skeptical. Another commenter said they were waiting for "positive reviews" to avoid being disappointed like they were over Costco's beer. Finally, a third Redditor piped in to confirm how good these knock-off White Claw seltzers are. "It's delicious and the flavors are the strongest I have had from a hard seltzer. Little to no aftertaste and you cannot beat the price," they said.
Here's what you need to know about the Kirkland hard seltzer
If the initial review was enough to convince you that you need to try these Kirkland hard seltzers, then there are some details you should probably know beforehand. While the Kirkland seltzer packaging is nearly identical to White Claw, the nutrition is too. There are quite a few flavors of White Claw, and the new Kirkland kind includes many of the same flavors such as black cherry, lime, mango, and grapefruit.
According to a YouTube video on the seltzers, Costco is selling a box with 24 cans for right around $18, which is a great price for that many cans. Each can is 100 calories, has 2 grams of carbs, and is 5 percent alcohol by volume. Plus, they're gluten-free, just like White Claw.
The YouTuber reviewed each flavor too after explaining his preference for Truly, followed by White Claw. He said the black cherry flavor had something of a cough syrup aftertaste, but the lime flavor tasted very similar to White Claw in his opinion. So, chances are these cans of hard seltzer are pretty good, even if one flavor is a little off. For the price, it sounds hard to beat too. Visit your local Costco to pick some up to try.