The Aldi Find You Need To Stock Your Freezer With Now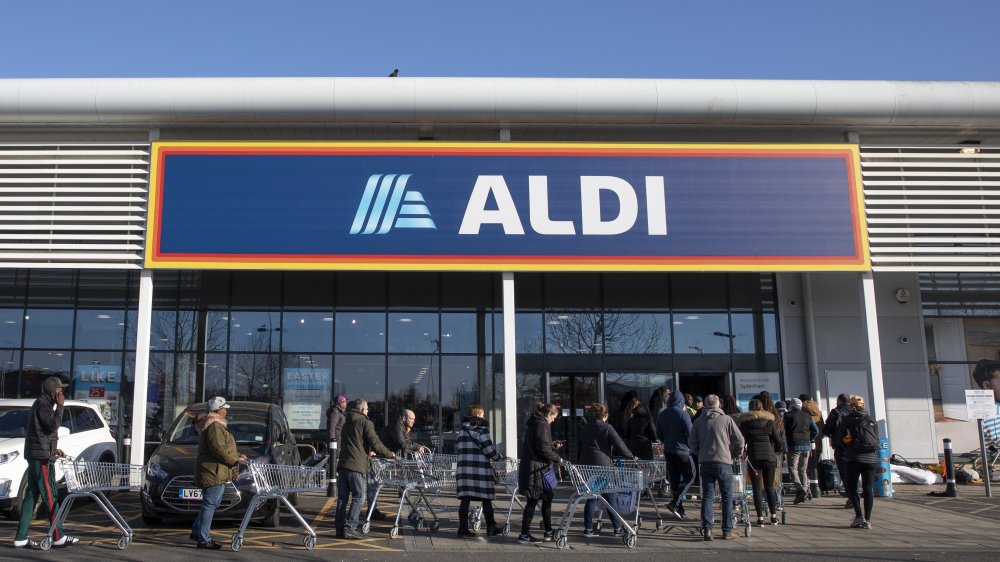 Dan Kitwood/Getty Images
Almost everyone can appreciate the deliciousness of a battered and breaded chicken tender, especially when the meat is juicy and the breading is nice and crispy. But a DIY deep-fried chicken tender situation at home is not always in the cards. All that mess from dredging the chicken in batter and dealing with copious amounts of hot oil? Sorry, but we're not exactly up for that, even on an occasional basis. Luckily, Aldi is shortcutting that whole process for us with the latest Aldi Find: Kirkwood brand Chicken Breast Tenderloins.
These tenders come uncooked in a five-pound box from the freezer section. They're made from breast meat and are specified on the package as "fritter style." Describing anything as "fritter-style" is a good way to make it sound irresistible, but in case you're curious, the food service company Dennis says the term indicates that batter and breading make up more than 30 percent of the total product weight. Translation: Someone else did all the hard, messy work of thoroughly battering and breading this chicken for you. At just $12.49 a box, that's a deal.
Kirkwood Chicken Breast Tenderloins from Aldi have a good reputation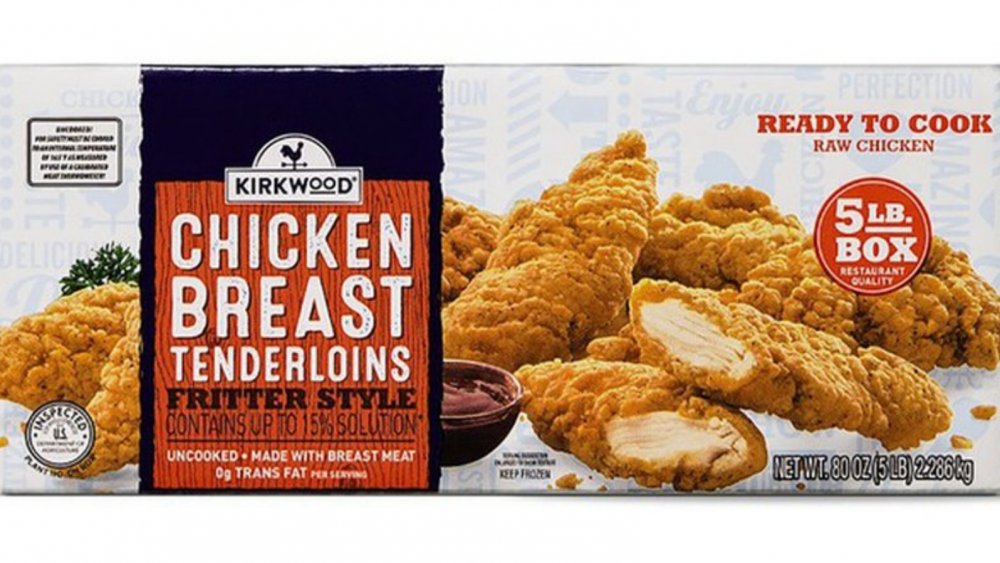 Aldi
Rumor has it these Kirkwood Chicken Breast Tenderloins have been available at Aldi in the past (TheALDINerd Facebook group posted about them back in 2019) and now they've been brought back as a special item. We did some digging to confirm exactly why these tenders deserve a special spot in your freezer.
The Kirkwood Chicken Breast Tenderloins from Aldi have been getting raves on social media and that's no surprise. According to the box, they are "restaurant quality" chicken tenders. That usually implies a crunchy, crispy, golden brown exterior, with tender, juicy meat on the inside. Fans online have been spreading the good word about these tenders, with most comments praising them for their quality and versatility. 
One user in the TheALDINerd community reported, "They're a great last minute dinner. They can be cooked from frozen and are not fatty." Others shared their favorite ways to use the chicken tenders, like adding them to salads, wraps, and fajitas.
Aldi's Kirkwood Chicken Breast Tenderloins might be hard to find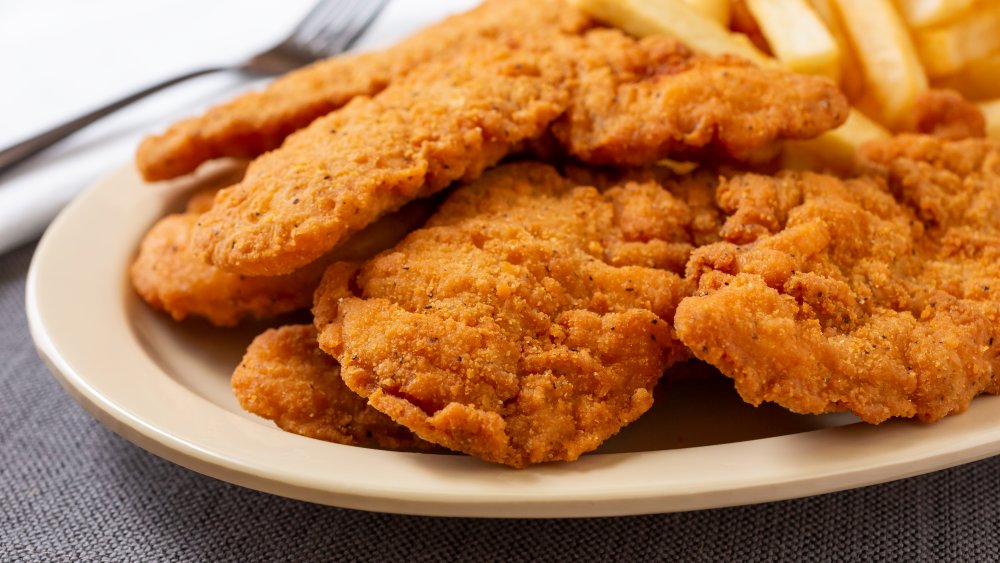 Shutterstock
We know Aldi Finds tend to disappear fast — their signature combination of low prices and high quality is just too hard to resist. Many fans responding to a Facebook post that referred to these Kirkwood Chicken Breast Tenderloins as "the good chicken tenders" revealed that they have only heard of this product and have never been able to find it. If that's the case for you, Aldi's Red Bag Chicken, which is frozen breaded chicken breast fillets, may be a good substitute. You'll certainly miss the crunchy, craggly "fritter-style" coating that comes with these tenderloins but, in a pinch, Red Bag Chicken could be a fine substitute. If nothing else, it makes a great copycat Whataburger Honey Butter Chicken Biscuit. So could one of these fritter-style tenderloins, if you can manage to find them!