The Real Difference Between Kirkland's French Vodka And American Vodka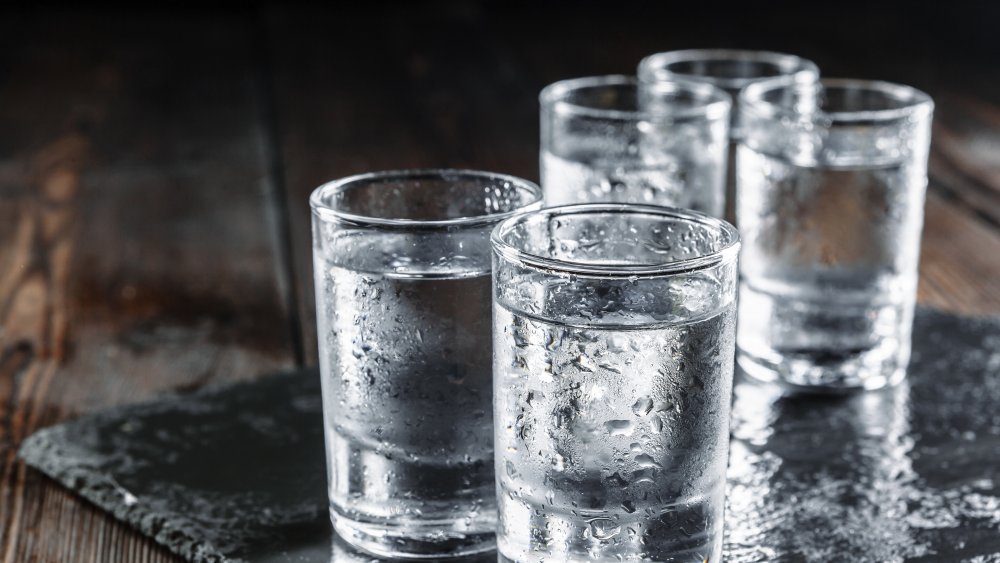 Shutterstock
House brand Kirkland Signature has come to hold a special place in the hearts of those who make regular pilgrimages to Costco. The members-only warehouse markets have grown a loyal following that's rapidly approaching the 100 million mark, according to Statista. And while some folks come for the food court or to stock up on rotisserie chickens and bulk baked goods, those in the know head to Costco to stock their home bars.
The spirits section of the mega retailer is full of not-exactly-name-brand alternatives that range from highly recommended (think XO cognac and blended scotch) to lacking (don't bother with the tequila or spiced rum). Two of Kirkland Signature's perennial best sellers are both vodkas – a French style spirit and and an American take on the bar staple.
For those unfamiliar with the Costco vodkas, the simplest way to differentiate between the two is by comparing them to their more well-known counterparts. The French vodka is commonly likened to Grey Goose, while the American version is said to mimic Tito's.
American vodka doesn't possess the same cult following as the French version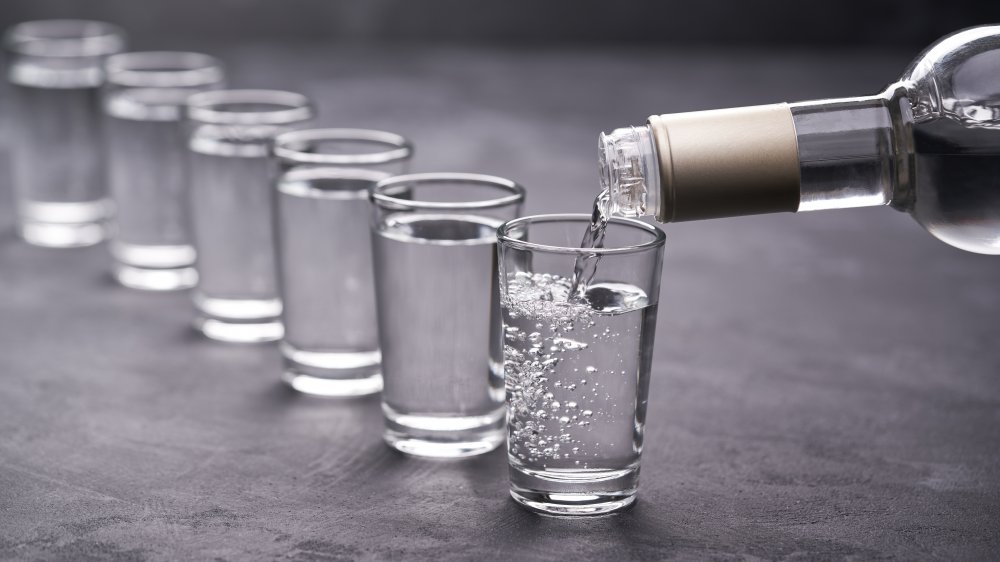 Shutterstock
There has been plenty of speculation as to whether or not Costco's French vodka is in fact made by the same distillery as Grey Goose. In an interview with USA Today, Grey Goose's Global Head of Education, Joe McCanta, is adamant that there is no relation between the two. An investigation on Vice's food vertical, Munchies, claims that both brands use water from the same springs in Cognac, France to make their product, although Grey Goose claims that theirs comes from a privately owned well.
While still quite popular (and a steal at around $20 for 1.75 L), the American vodka doesn't possess the same cult following as the Grey Goose dupe. Still, when lining up the best bottles of booze to buy at Costco, The Kitchn appreciated the smoothness of the six-time-distilled American vodka. And Costco Fan blog (aptly named Costco Fan) would gladly put Tito's and Kirkland Signature in a side-by-side blind tasting.