The Real Reason Snickers Tried To Change The Date Of Halloween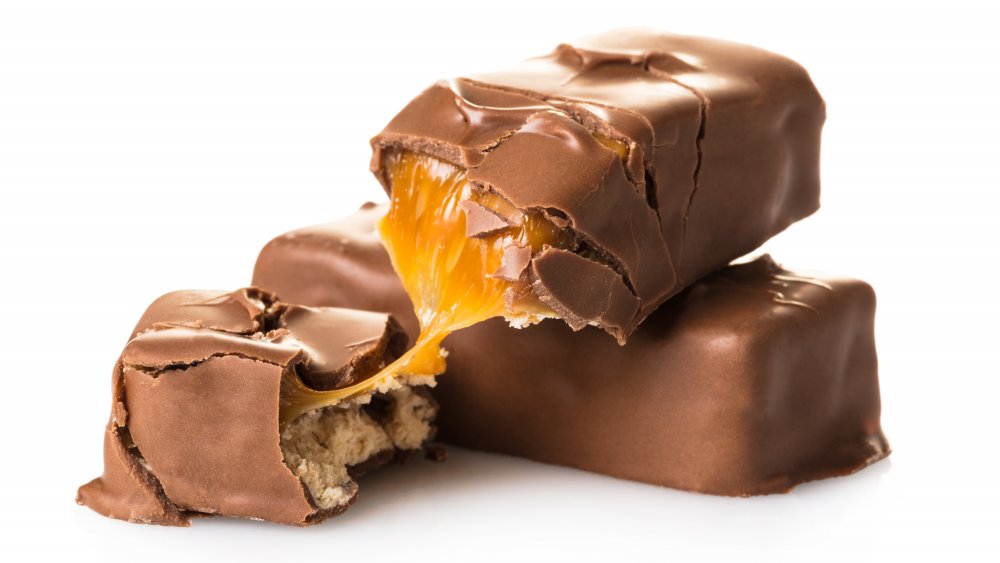 Shutterstock
On July 31, 2019, the International Business Times reported that Snickers endorsed the petition to change the date on which we celebrate Halloween, from October 31 to the final Saturday of the month. "A Thursday Halloween?" the company's official Twitter page asked. "Not Satisfying. Halloween on the last Saturday of October? Satisfying. If the Fed Govt makes it official, we'll offer 1 million free SNICKERS to America. Join the petition!"
For those of us living under the conditions of the coronavirus, such a story may now seem quaint. Halloween will happen, though how, and with what fallout, remains to be seen. The company's offer of a million free Snickers, however, overlooks a few details. First, a million free Snickers wouldn't even ensure that everyone in Philadelphia (population 1,584,064, according to the 2019 census) — let alone the rest of the country — got a Snickers. More importantly, as Emily Bicks wrote for Heavy, Halloween is not a federal holiday, so it's not up to the government to change it. There is nothing stopping people from celebrating Halloween whenever they choose. As she notes, some cities already do this for trick-or-treating, adults do this for parties, and businesses do this to maximize revenue. While it is a fun idea for Snickers to enter the debate, it probably has more to do with public relations than anything else. 
The petition's not petty point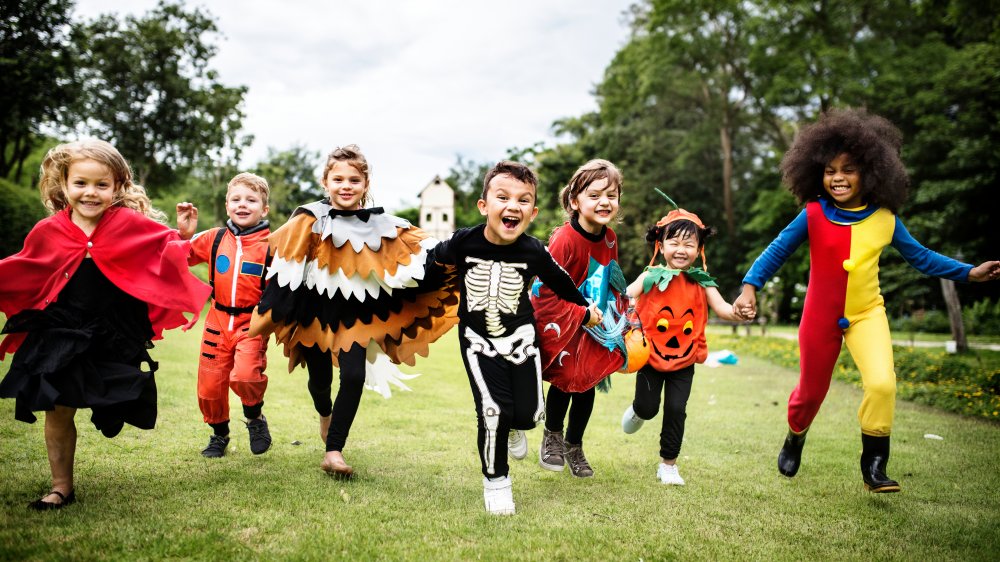 Shutterstock
Putting Snickers aside — difficult, we know — we can visit the Change website  and examine the petition itself, which as of this writing still accepts signatures. Having failed for a couple years to achieve their goal of moving the date of Halloween, the organizers behind the petition, the Halloween and Costumes Association, have changed tactics: "Instead of changing the date that American's celebrate Halloween, we will be adding an additional day of festivities in partnership with Party City and other brands [called National Trick or Treat Day]."
The rationale for this comes from their laudable concern based on uncited statistics. There are 3,800 injuries each year on Halloween. Almost no parents use high-visibility tape, adding to the danger, while 65 percent of parents don't talk about Halloween safety with their children. Add to that, 12 percent allow children age 5 and under to participate in the holiday without supervision. On the other hand, in 2018 CNN reported on Halloween health and safety concerns, pointing to everything from drunk drivers, to food allergies acting up, to pets accidentally eating sweets that are toxic for them. The numbers are even grimmer than the HCA's stats: "Children are twice as likely to die on Halloween than any other day of the year as they trick-or-treat along our streets." Caution and supervision are key to child safety as they roam the neighborhood in search of candy. Reflective tape, flashlights, and glow sticks help, too.