This Is The Best Pizza Place In Florida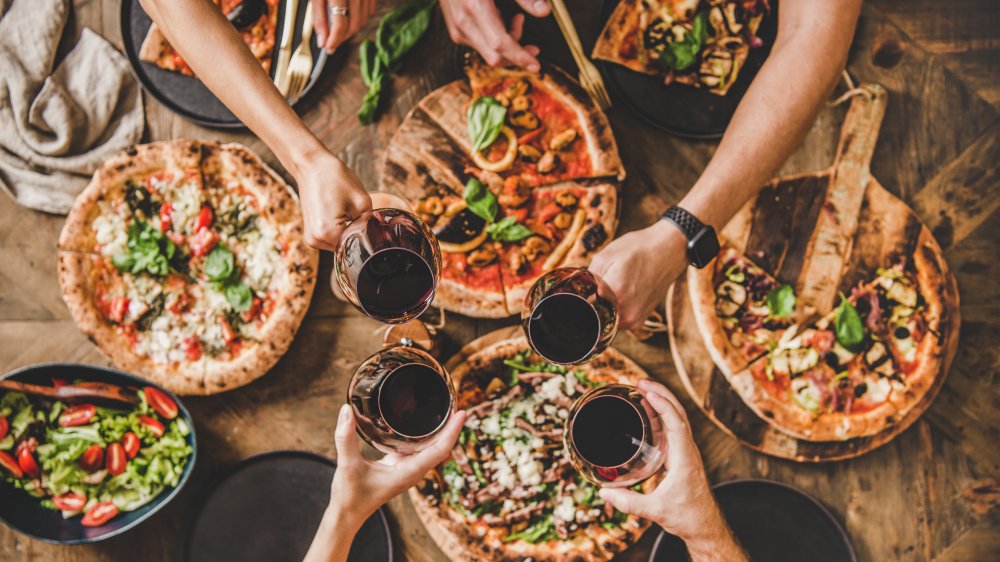 Shutterstock
Pizza is one of those foods that has become so ingrained in our culture that folks have literally planned gatherings around it (who doesn't love a good pizza party?). This is one of those foods that is powerful enough to rally a group of rowdy kindergarteners, hormonal teens, and incredibly tired adults to share in the joy of one cheesy bite. Doesn't matter where in the United States you're living or traveling to, you are always sure to find a place that has been voted to have the best pizza. 
With pizza sales going up about 10.2 percent overall in North America (via Pizza Magazine), it's not surprising that there are people heavily considering where to stop by and get a quality slice of pizza if they are traveling to a new city. According to Much Needed, around one in eight Americans eat pizza on any given day, men being the most likely to purchase a slice. Not only that, but there are over 77,000 pizza joints across the US, with the state of Pennsylvania having the most restaurants. So, where do you go for quality pizza when you're traveling to Florida? People say that Andiamo! Brick Oven Pizza in Miami is the place to be.
What makes Andiamo! Brick Oven Pizza the best in Florida?
This Italian pizzeria (that is also vegetarian friendly) received an average of 4.5 stars on TripAdvisor. Positive reviews tout that the food, service, value, and atmosphere make this restaurant well worth a visit if you find yourself in the Magic City. One person called it the "best pizza in town," explaining how they enjoy the pizza and salad options. Yelp reviewers are also singing a very similar tune, having given the pizzeria a solid 4 stars (via Yelp). A Yelp Elite reviewer shared how they enjoyed that the pizza was "hot and gooey" while another Yelp Elite reviewer mentioned that they were "unexpectedly delighted with the combo of flavors." 
What can you expect from their pizzas? The Infatuation claims that the restaurant makes thin-crust pizzas that have a slightly thicker crust and come loaded with toppings (they love one with meatballs, ricotta, pepperoncini, parmesan, and basil on top). Andiamo! even took the number two spot on Eater's list of "The 14 Best Hidden Gem Restaurants in Miami," and Zagat included the restaurant's New Yorker pizza on a list of "the ooeist, gooeiest, and most creative" pizzas in Miami. The people seem to have spoken and declared Andiamo! the best in Florida and a definite must-have next time you're in town.