The Underrated Milkshake You Need To Try At Five Guys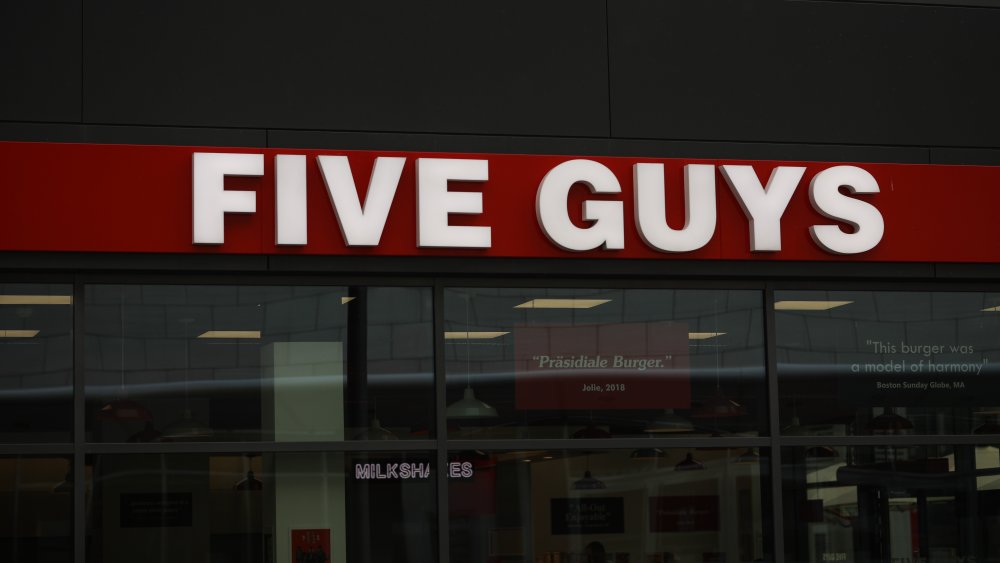 Jeremy Moeller/Getty Images
Five Guys, known for its milkshakes and burgers, has been a massive favorite among diners for its plethora of delicious offerings. The chain began as a burger joint in Arlington, Virginia, as per the Five Guys website in 1986. Started by four brothers, the restaurant focused on offering diners one of life's simplest pleasures: delicious, grilled burgers served with copious amounts of freshly cooked fries on the side. Oh, and free peanuts.
The Five Guys grew during the 1980s and 1990s as the Murrell family brand its eatery as the ultimate place to go to for a fresh round of burgers and irresistible toppings. The restaurant chain is now hugely popular with more than 1,500 branches across the world. The brand is known for sticking to peanut oil in the kitchen. Their menu is expansive: expect to find burgers, sandwiches, a vast array of toppings, hot dogs, fries and of course, their signature milkshakes that are available in several flavors.
The bacon milkshake may surprise you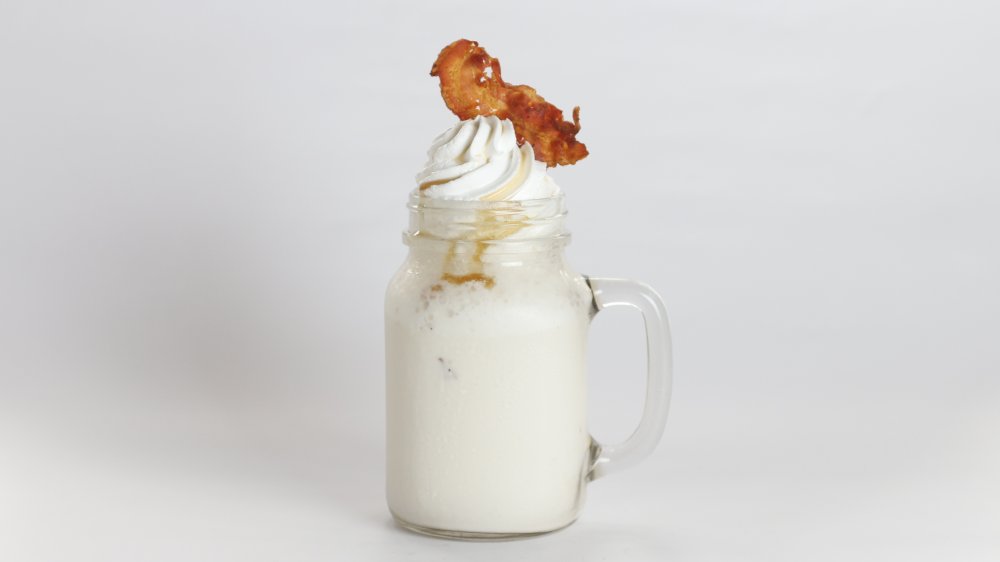 Shutterstock
Five Guys isn't afraid to introduce patrons to the unknown. As per Eat This, Not That!, one of the most underrated items menu is its bacon milkshake. This is the best of both worlds and offers the adventurous a tasty treat that is both sweet and savory. The ingredients comprise delicious add-ons such as milk, chocolate fudge, coffee, bananas, salted caramel, sweetened peanut butter crumbled Applewood Smoked bacon and more.
According to Fox News, the bacon milkshake first made its entry in 2014. While customers get a default vanilla base, they can customize their milkshake and choose delicious flavors like bananas, Oreo cookies, salted caramel and of course, bacon. A commentator on a Reddit post titled "Five Guys now has bacon milkshakes" last year wrote, "They've always done this haven't they? Also, it is delicious." So the next time you're at Five Guys and need a milkshake to fill any gaps your burger left, you know what to experiment with!