How Shopping At Whole Foods Could Save You Money On Prime Day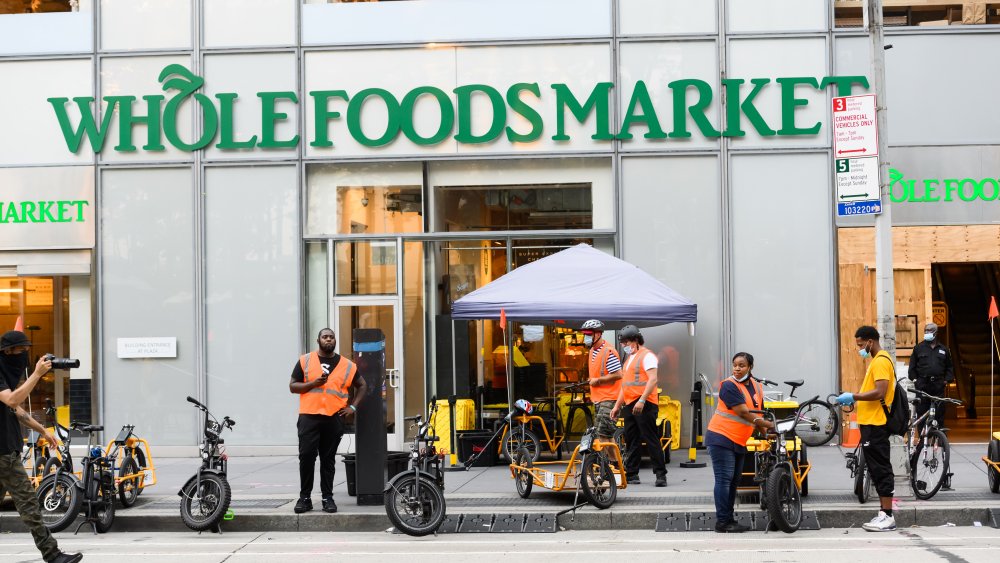 Noam Galai/Getty Images
We may receive a commission on purchases made from links.
Recently, Amazon announced the date of its delayed 2020 Prime Day. CNN reports that this year on the 13th and 14th of October, Amazon Prime members will find reduced prices on thousands of goods across all Amazon product categories. One more cause for celebration is that additionally, the e-commerce company will be teaming up with Whole Foods (who joined the Amazon family in 2017, according to Business Insider) to provide you with further savings on the company holiday.
According to the Amazon website, if you purchase at least $10 worth of goods from Whole Foods stores, online at Whole Foods Market on Amazon.com, or on Prime Now by October 14th, Amazon will give you a $10 credit to spend on Prime Day. However, this deal does not include any money spent on certain goods — namely alcohol — but they stress that money spent on taxes, tips, delivery charges, gift cards, and stamps will also not push you over that $10 spending threshold. 
Not a member of Amazon Prime, but already a committed Whole Foods shopper? Well you might, as Android Central suggests, want to consider combining this saving with the fact that the Amazon Prime free trial extends for 30 days, and simply make a Prime account which you then cancel once the festivities have ended.
Further discounts and deals for Amazon Prime Day 2020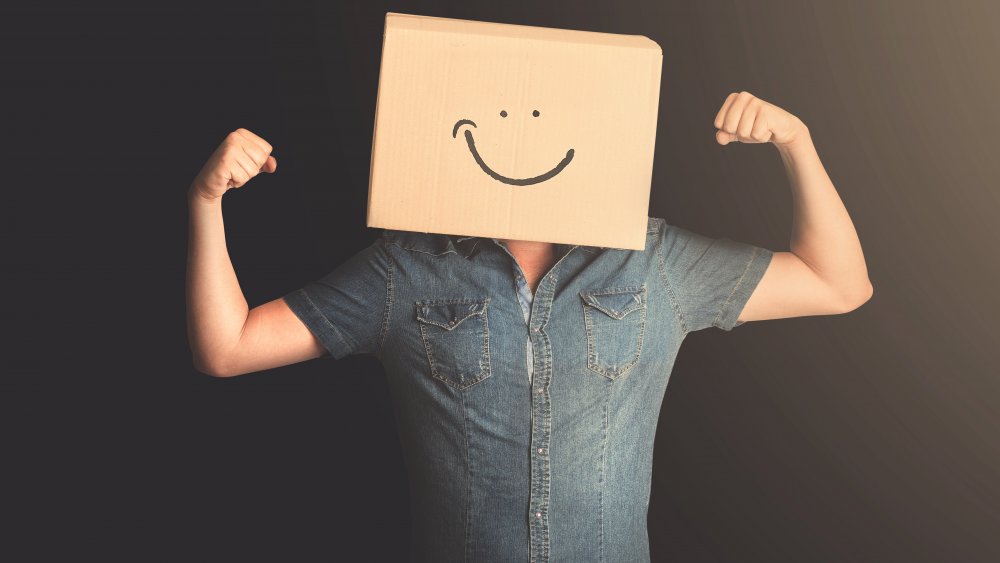 Shutterstock
In addition to this Whole Foods Prime Day partnership promotion, Amazon has announced that until October 12th, 2020, if you spend $10 or more on products made by a list of approved U.S. based small businesses they will give you $10 credit to spend on Prime Day. These businesses can be filtered by product type, region, or type of owners; the last including categories like Black-owned, family-owned, and woman-owned. This $10 credit is separate from the Whole Foods Prime Day promotion, meaning you can combine them into an easy $20 savings — perhaps even netting you some gifts and goods for free.
The small business shopping credit, which is a one time gift, does have restrictions similar to the Whole Foods $10 Prime Day deal. Amazon lays these out in their terms and conditions for the promotion, stating "It does not apply to purchases of digital books, alcohol, Amazon Gift Cards, subscriptions, tax, shipping costs, gift wrapping charges, Prime memberships, digital products, or Prime Now orders." Another somewhat obvious condition to receiving both of these $10 credits is that you must be an Amazon Prime member to cash them in. However, since non-members cannot participate in Amazon's Prime Day extravaganza, it's unlikely that they would even bother with the sale in the first place.