This Is Chick-Fil-A's Most Underrated Sauce
One of the biggest restaurants in the fast food businesses in the United States, Chick-fil-A is well known for its signature fried chicken and array of sides. First started by businessman S. Truett Cathy in 1946, the Chick-fil-A website states the company was born from a diner called the Dwarf Grill. Following the diner's success, Cathy decided to open a restaurant devoted to their tasty chicken and the first Chick-fil-A restaurant officially opened in 1967. The brand grew by leaps and bounds over the years, and now there are Chick-fil-A restaurants located across 47 states.
Chick-fil-A prides itself on serving its customers high-quality, all natural meat. A description on the site reads, "In our kitchens, we focus on fresh and simple ingredients. And we always have. Since the beginning, we've served chicken that is whole breast meat, with no added fillers or hormones, and we bread it by hand in our restaurants. Produce is delivered fresh to our kitchens several times a week." Not only known for delicious fried chicken, Chick-fil-A enthusiasts love the plethora of sauces the chain has created to allow customers the ability to spruce up and customize their meal options. While all the Chick-fil-A sauces have a well deserved fan base of their own, we think there is one sauce that just doesn't get enough attention.
Chick-fil-A's Sweet and Spicy Sriracha sauce can make your world go round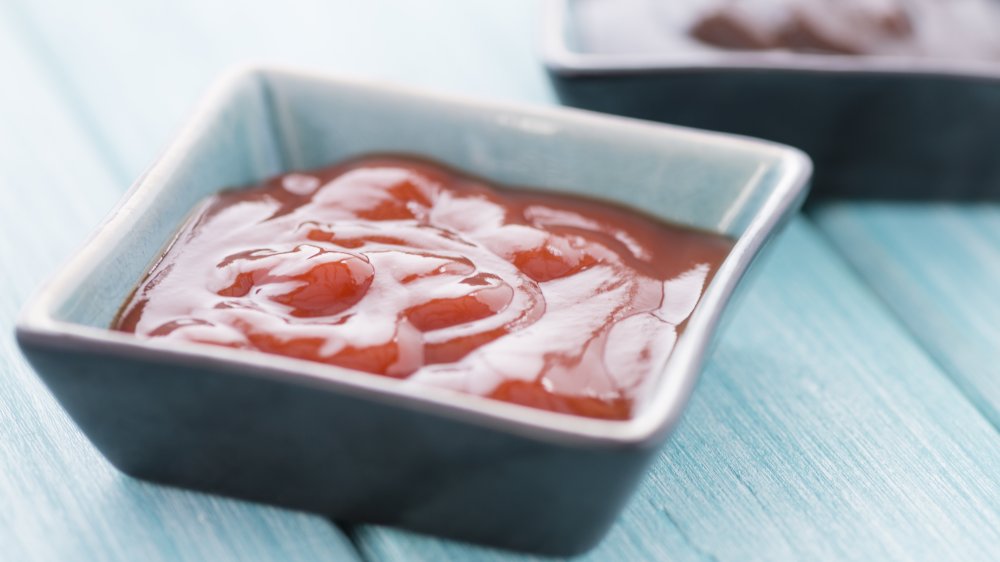 Shutterstock
Chick-fil-A offers its customers plenty of variety in terms of sauces. The Chick-fil-A menu lists a total of eight options for diners to choose from, including the original Chick-fil-A sauce, Polynesian, Honey Mustard, Garden Herb Ranch, the chain's Zesty Buffalo sauce, Barbecue sauce, Sriracha sauce, and the combo Honey Roasted BBQ sauce. While the classic Chick-fil-A sauce gets a lot of love, diners often ignore the sweet and spicy Sriracha sauce, Chick-fil-A's hidden gem. On their website the fried chicken chain describes the Sriracha sauce as "a sweet and tangy sauce made with chili peppers for a spicy twist."
We're not the only ones who seem to think the Chick-fil-A Sriracha sauce is not getting the recognition it deserves. One Twitter user, commenting on a post ranking Chick-fil-A sauces, wrote, "Sweet and spicy most underrated sauce in the business." Another poster agreed and wrote, "The sweet and spicy sriracha with their fries is amazing." Critics love the sauce too! In their review, Vox examined the flavor of the sauce and described it as familiar saying "...it definitely delivers on the spiciness. It has almost an addictive quality. My mouth was on fire, but I couldn't get enough of it. I honestly don't think I've had a fast food sauce like this before."