You Should Never Buy The Sam's Club Mini Cream Cheese Croissants. Here's Why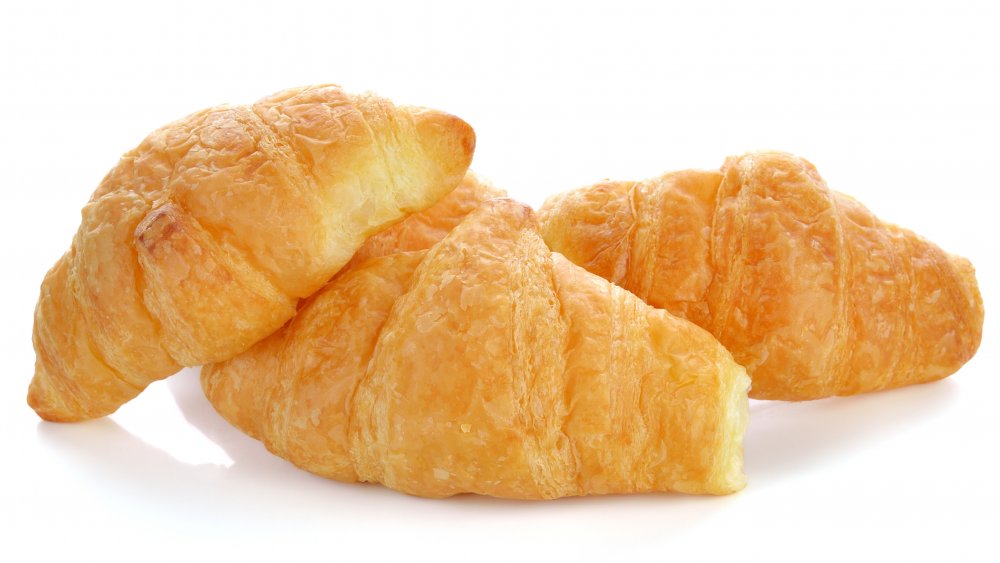 Shutterstock
Sam's Club is a membership-only wholesale company first founded by entrepreneur Sam Walton in 1983, according to the Sam's Club website. A description on the site reads, "Passionate for leadership through service, Mr. Sam wanted to leverage his resources to help other entrepreneurs like himself access the products and services they needed to make their small businesses succeed. That's why in 1983, he opened the first Sam's Club in Midwest City, Oklahoma," adding that brand eventually grew to serve not just small businesses, but also families looking for a wide array of everyday options at good prices.
Sam's Club currently has millions of members and is available in nearly 600 locations across the U.S. and in Puerto Rico, coupled with Sam's Club warehouses in Brazil, Mexico, and China. A division of Walmart (via Funding Universe), Sam's Club offers a range of every day items including groceries, clothing, auto supplies, pharmaceuticals, and more. While most of the items you'll find in Sam's Club are a great deal, we're here to tell you there is one dessert at the wholesale chain we think you'd be better off skipping.
The quality of Sam's Club Mini Cream Cheese Croissants isn't up to the mark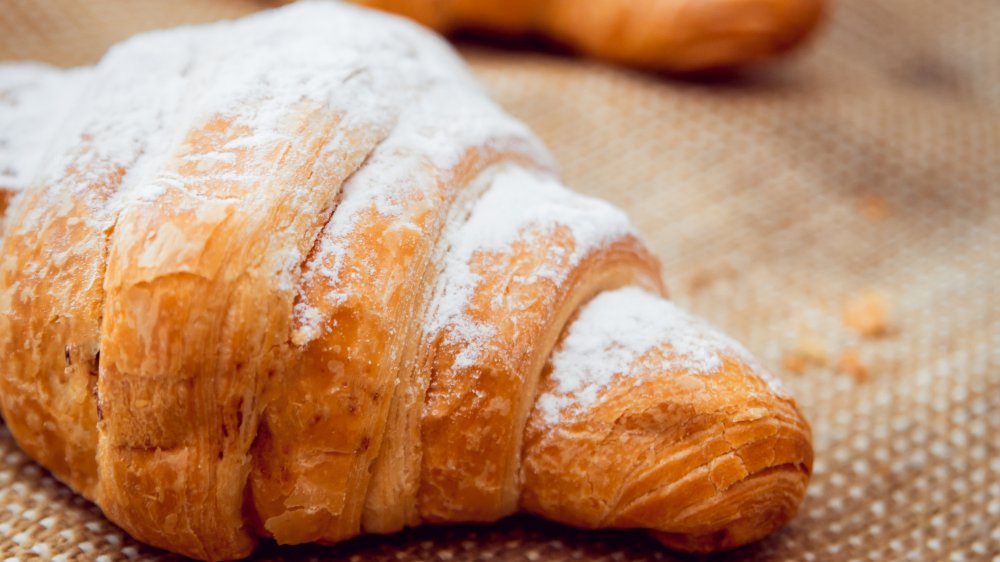 Shutterstock
While it is undeniable that Sam's Club does offer a plethora of incredible options to its members, some items such as the Mini Cream Cheese Croissants by Bake Shop are best avoided. According to the Sam's Club product page, these mini croissants filled with cream cheese are a great option for parties or as a quick dessert. However, reviews from members who've tried the bite-sized treats are less than satisfactory. One shopper complained about the lack of filling in these tiny pastries, saying "There is very little cream cheese filling in these! They used to be a favorite but now there is almost no filling." While another Sam's Club member criticized the product for being too dry, describing them as "dry tasteless bland."
Another reviewer agreed with both of the comments above, saying they were forced to throw the croissants into the trash because they were so dry and barely had any cream cheese inside. Apparently these Sam's Club Mini Cream Cheese Croissants used to be okay, as one reviewer commented that the croissants tasted old and far from the ones the brand used to sell. If the reviews are anything to go by, you're better off just avoiding the mini cream cheese croissants!