The Real Reason You Probably Wouldn't Want To Work For KFC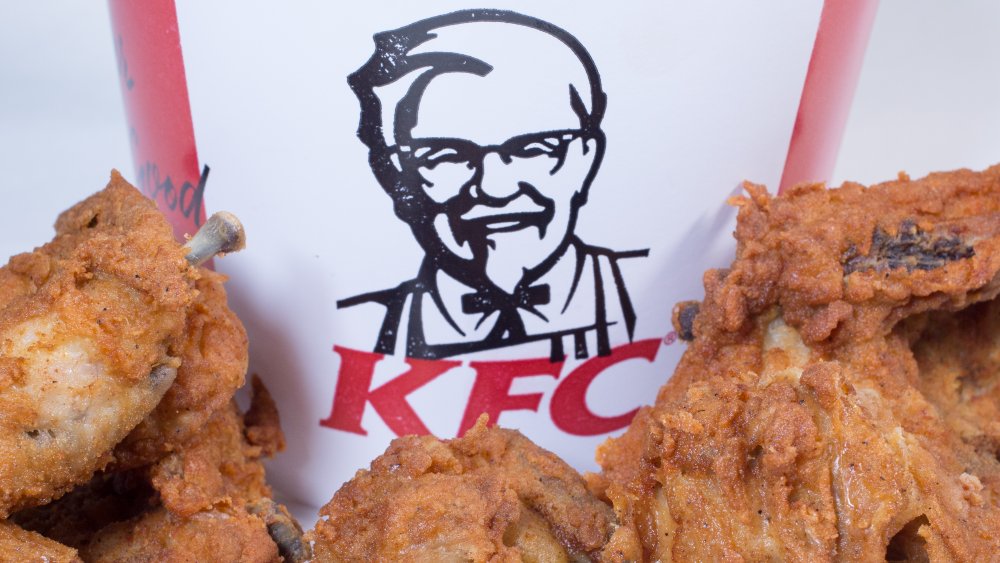 Matt Cardy/Getty Images
Would you work for a massive fast-food chain like KFC if you had the chance? If conversing with diners from different walks of life fascinates you or if you're looking to grow as an aspiring chef or ensure that you're able to kick-start your career in the hospitality industry by taking advantage of every opportunity you get, it would perhaps make sense to get into the kitchen and prepare meals for a well-known restaurant, right? Well, maybe.
An employee's testimonial on the official KFC website gives readers a glimpse into what it's like working for the fast-food chain. "I am experiencing new things, learning new skills, and meeting new people. And I'm working at a great place with great people," the testimonial reads. However, this may not be the reality for many other employees who are currently working at one of KFC's numerous outlets and fighting to get by and meet their everyday needs. 
KFC may not be the best place to work at if past reviews are anything to go by. Over the years, employees have voiced their frustrations publicly. It started with fast-food workers rallying for better pay as they struggled to make ends meet. According to the official Fight for $15 website, the movement to increase the minimum wage started back in 2012. 
You won't be paid well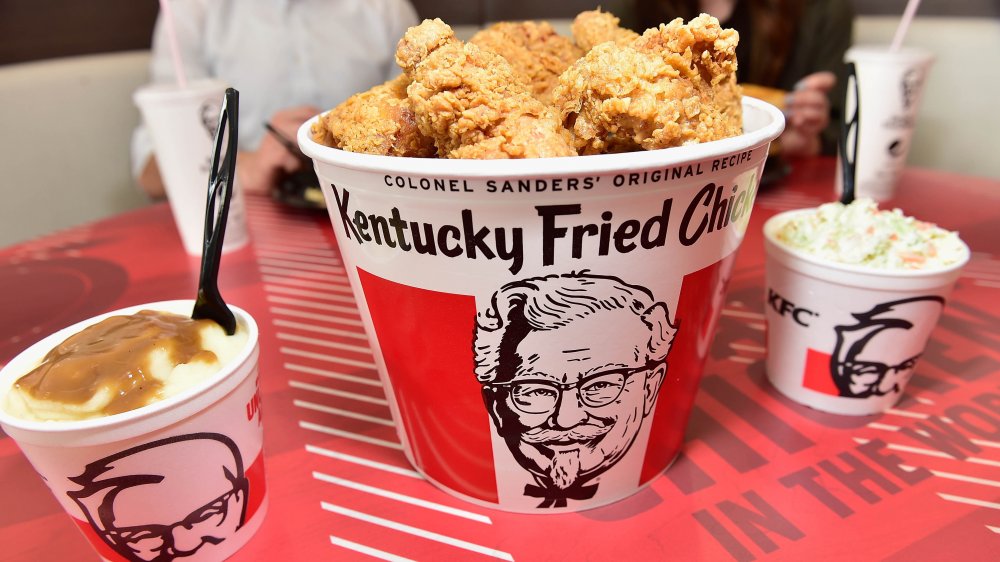 Moses Robinson/Getty Images
As described by the movement's site, more than 200 fast food employees stepped away from their workstations to ask for $15 an hour coupled with union rights in New York City. KFC was one of the brands that were very much a part of this fight. A KFC employee, Alvin Major, wrote in CNBC about his experience. "I was working at three different KFCs in Brooklyn, N.Y., receiving three different paychecks each for only $7.25 an hour," he reflected, writing about the Fight for $15 movement in 2015. "Because of the low pay, I was working as many hours as possible – normally up to 80 a week – and rarely saw my son and three daughters." His wife had cancer and he was struggling to pay for her treatment.
Major isn't the only one impacted by the low pay at KFC. A former cook and dishwasher wrote on Reddit about working hard and receiving minimum wage on the job. " [I] would come home everyday soaked in grease or dishwater. I would shower with my clothes on, and then dry them by ironing my clothes. Every time I worked," they wrote. Plus, fast food workers sued KBP Foods, the company that operates several KFC branches, for not adequately paying its workers across many KFC outlets in 2018 (via Kansas City Star). Workers were often simply not compensated for the hours they'd put in, leading to widespread anger and dissatisfaction.