The Best Kitchen Deals To Score On Amazon Prime Day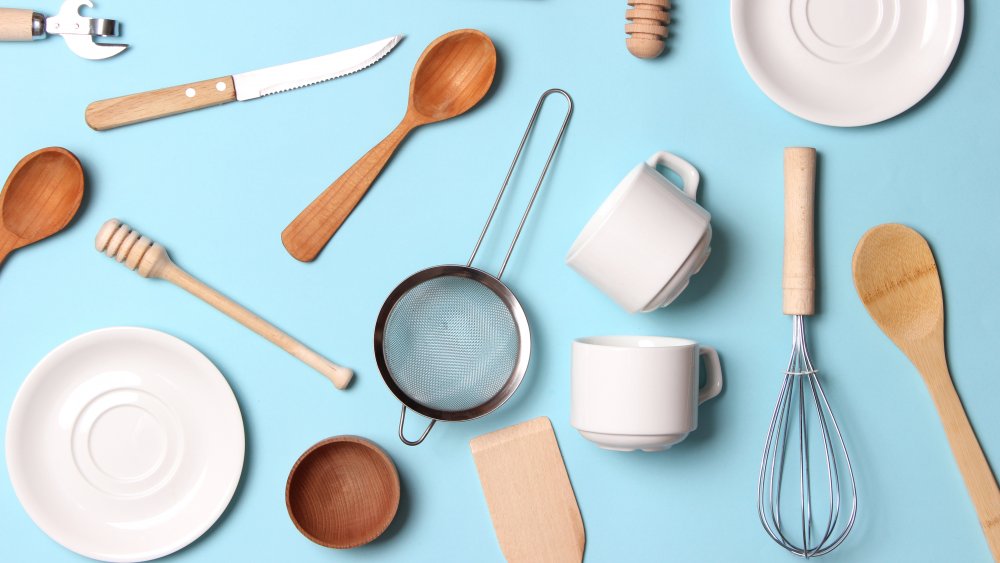 Shutterstock
We may receive a commission on purchases made from links.
If you've never participated in Amazon Prime Day, then you've really been missing out. Prime Day is only available to Prime members, which makes this the perfect time to sign up for that 30-day free trial. Though this mega-sale usually takes place in July, this year it was postponed until October 13th and 14th due to Amazon's pandemic operations (via Food & Wine). But now that one of the best sales of the year has come around, it's time to start shopping.
There are several deals that you can shop right away, but there will certainly be more kitchen steals to come. Every year there are hundreds of amazing discounts on all kinds of tools, appliances, kitchen storage containers, and sets that are almost too good to believe. From must-have classic appliances to the latest trendy item you just have to try for yourself, these items are being marked down on Amazon. 
You might also want to check with places like Target and Walmart since these retailers are holding simultaneous sales to compete with Prime Day. So, do your diligence and keep an eye out for whatever you've been thinking about buying for a while. Chances are you'll want to snag it now.
Must-have kitchen appliances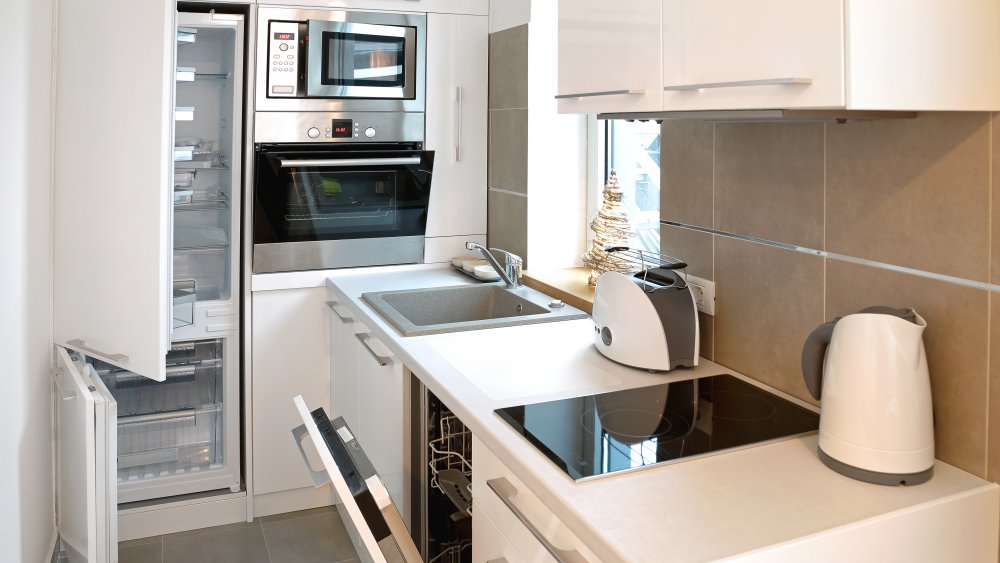 Shutterstock
Instant Pots are a huge item to look for on Prime Day. This must-have small appliance is being offered at a discounted price from a number of brands, including the original Instant Pot Duo. The Instant Pot Duo has a 6-quart capacity and is just $79, so you'll save $21. That's not bad if you're looking to get a 7-in-1 multicooker. If you want one that's a little bigger, check out the price on the Instant Pot Duo Crisp Pressure Cooker — its Prime Day price is $120, down from $180. You can even get a 3-quart version at 58 percent off for $50.
Another small appliance you can get a great deal on for Amazon Prime Day is a coffee maker. If you're looking for a super basic one, you can't beat the price on the AmazonBasics simple coffee maker, marked down from $20 to $12. And if you have a Keurig already, there are loads of deals on coffee pods — for example, this 40-pack sampler is $16 (previously $25). 
Other small appliances to shop for include microwaves, toaster ovens, and blenders, which you can find substantial deals on if you're looking to replace yours at home.
Kitchen tools that make things easier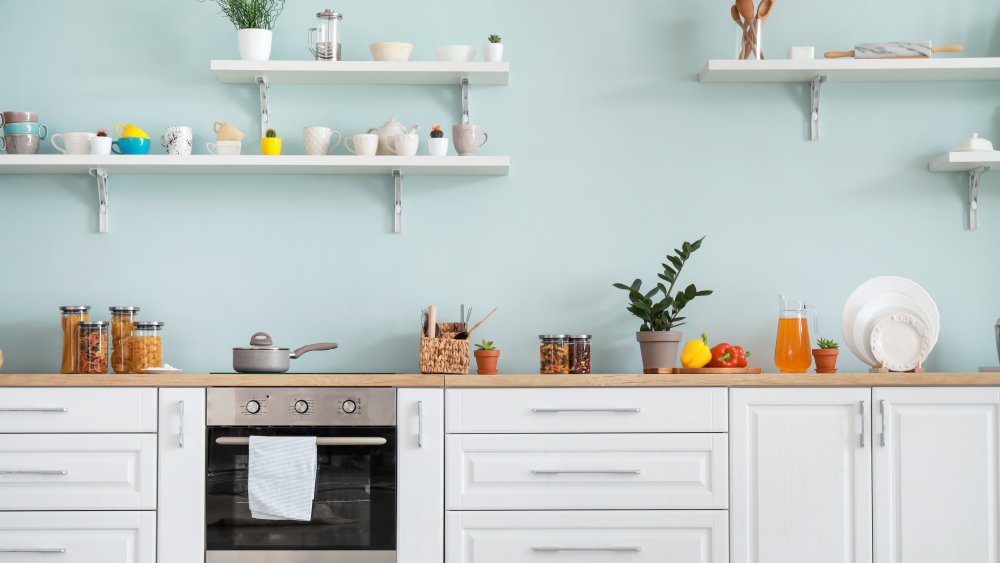 Shutterstock
If your kitchen needs more tools, storage containers, or knife sets to level-up your culinary possibilities, then now's the time to spring for those items. You can get great deals on Le Creuset, Rubbermaid, and more. One of the first items you should look for is Le Creuset's Skinny Griddle for $90, a 44 percent discount.
You can get a 24-piece storage set of storage containers from Rubbermaid that will help you organize your cabinets or fridge. This set normally costs $40, but during the Prime Day sale, you can grab it for $28. You can also get a set of Zwilling J.A. Henckels steak knives, which have stainless steel serrated blades, for 50 percent off, making them $40 for eight knives.
Another handy tool available now for a great price is this Adjustable Mandoline Cheese/Vegetable Slicer, marked down to $28 (originally $49). 
With so many great deals out there and being added to some of the early deals, it's time to hit the website. Chances are you'll find some well-made, useful items from great brands for a steal.