Amazon Prime Day Deals That Coffee Drinkers Should Be Aware Of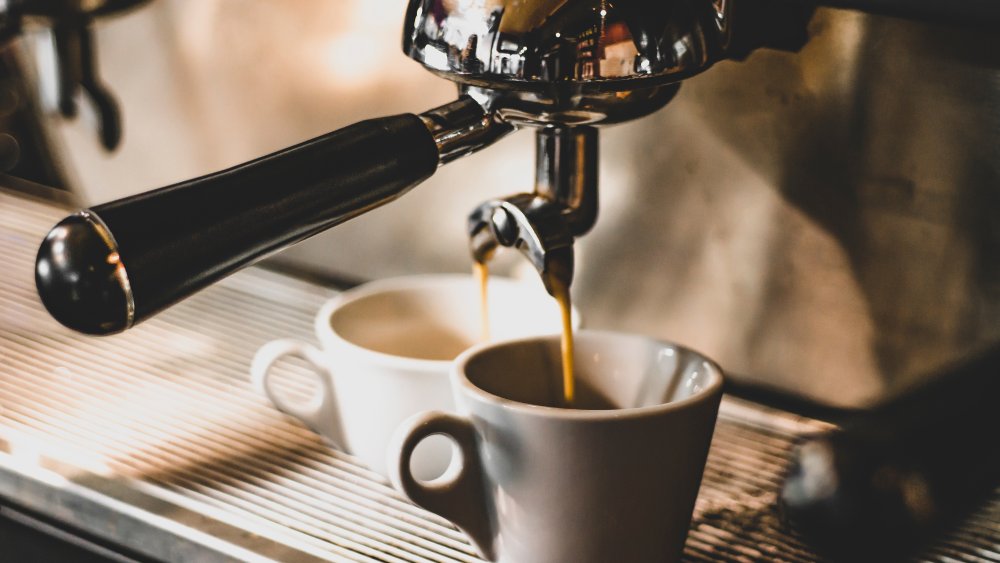 Shutterstock
We may receive a commission on purchases made from links.
Amazon Prime Day — advertised as "two full days of shopping on more than a million deals worldwide for Prime members," by the Amazon blog Day One – kicked off at 12 am PT on Tuesday, October 13th. That means that until midnight PT today, you can score major deals on Amazon products if you're a prime member. Coffee drinkers especially might want to keep an eye Prime Day sales this year, because you can get some seriously good prices on coffee beans, capsules, and machines. 
Day One highlights the 35 percent discount on coffee pods and capsules by Solimo and Happy Belly, as well as the 22 percent off deal on the Hamilton Beach Works with Alexa Smart Coffee Maker; but don't be short-changed by Amazon's recommendations — you can do even better. Want a premium espresso maker for a seriously discounted price? Gear Patrol identified a 41 percent off deal on the De'Longhi ECP3420 Bar Pump Espresso Machine, priced at $123 instead of $210. If you prefer your espresso drinks frothy, the site also found a 21 percent off deal on the De'Longhi ECP3220W 15 Bar Espresso Machine, which the Amazon product page says comes with an Advanced Cappuccino System, all for $119 instead of $150.
More Prime Day coffee deals to consider
If you've been meaning to get a Keurig coffee maker now is definitely the time, since there are a bunch of deals available on the brand's products according to Martha Stewart. The basic Keurig K-Cafe Coffee Maker is $30 off, from $200 down to $170. If you want your Keurig a little smaller, more basic, and less expensive, you should go for the Keurig K-Mini Coffee Maker, Single Serve, down to only $45 from $77.
If you have some free time before midnight PT today and want to browse all of the Prime Day coffee deals available, check out the Coffee, Tea, & Espresso Prime Day deals page on Amazon. There you'll be able to find coffee makers, espresso machines, grinders, milk frothers, accessories, and tons of coffee beans and capsules available at major discounts.