McDonald's Fans Won't Want To Miss This Halloween Delivery Deal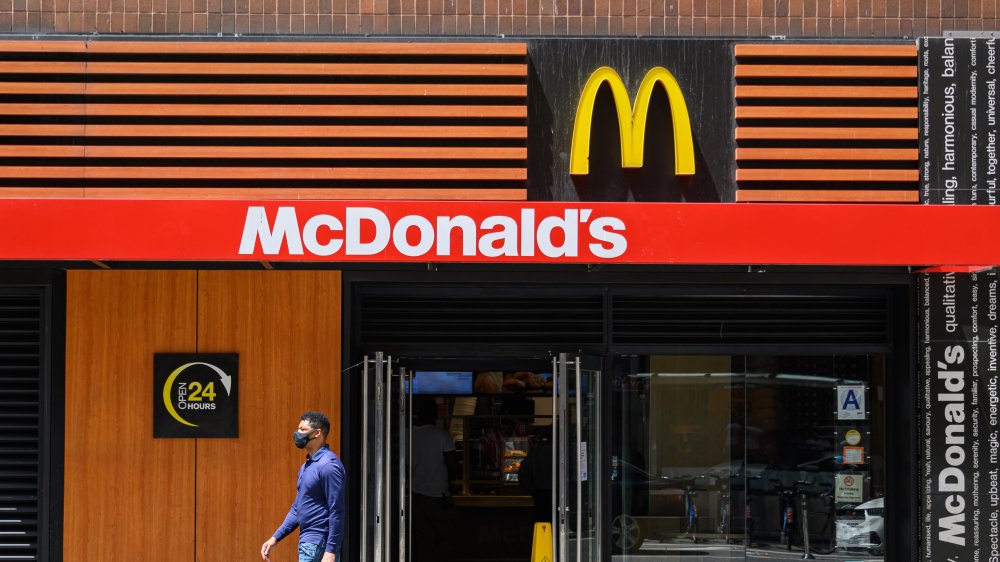 Noam Galai/Getty Images
No matter your age, there are plenty of ways to celebrate Halloween. But if you plan on staying in and watching scary movies all night, you might not feel like getting out to pick up some dinner before you start in on the candy. Luckily, McDonald's is teaming up with Uber Eats to celebrate Halloween weekend this year with a delivery deal that's hard to pass up.
The duo is allowing customers to get something quick to eat before heading out to trick or treat or staying in at home. Besides, the fast-food chain has come up with some menu hacks so you can start getting excited for the holiday with your meal. From hamburgers turned into spiders with french fry legs to cauldron chicken nugget dipping sauce, there are plenty of spooky orders you can conjure at McDonald's this year (via Thrillist). And they won't take offense at all if you add your own candy to your McFlurry, either (via McDonald's).
Here's how to get free delivery from McDonald's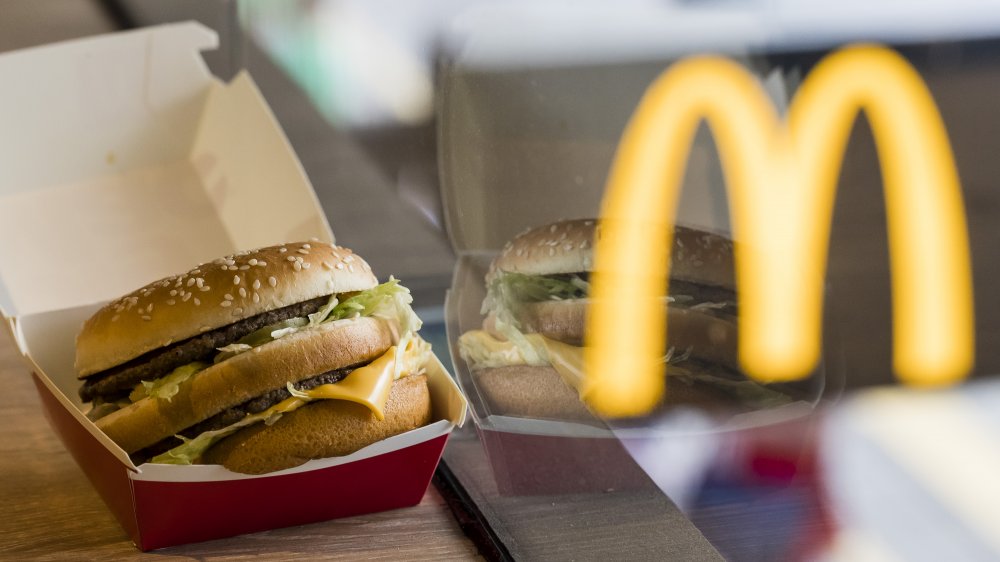 S3studio/Getty Images
To take advantage of the Halloween delivery deal, you'll need to download the Uber Eats app if you don't already have it. Otherwise, just place your order on the app and you'll get a $0 delivery fee on orders of $25 or more. "We know people are looking for quick dinner options on Halloween, and we also know they don't want to sacrifice any of the fall holiday fun. That's why we're delivering a bit of creativity along with our craveable favorites this year," said McDonald's Chef Chad Schafer in a company statement. Getting your favorite fast food picks just got a lot easier — and you won't even have to battle trick or treater traffic.
Schafer went on to add, "We can't wait to deliver the Halloween fun straight to customers' doors this season via McDelivery with Uber Eats!" Free delivery will only happen from October 29th to November 1st, so don't miss it. It will undoubtedly be one of the easiest dining options come Halloween weekend.