Buddy Valastro Gives Update After His Brutal Hand Injury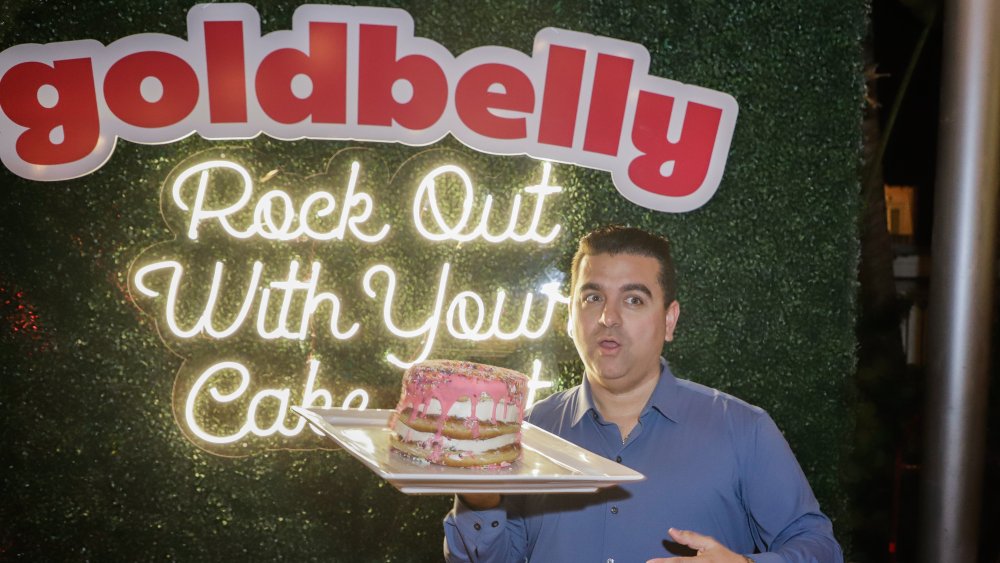 John Parra/Getty Images
Fans were horrified to learn that the Cake Boss himself, Buddy Valastro, suffered a gruesome hand injury three weeks ago. On his Instagram, the New Jersey native shared a photo of himself in the hospital, with his right hand bandaged up. "I was involved in a terrible accident a few days ago... What do you think of my new accessory?" Valastro joked.
We would come to find out a home bowling accident was to blame for the famous baker's injury (via USA Today). The details are horrific: Valastro's dominant hand became trapped underneath the pinsetter. "I thought I was going to faint. I looked at my hand and there was blood everywhere," he said, adding that he told his sons and brother-in-law to get a saw and pliers. They eventually freed his hand — but the grim damage required two emergency surgeries. "I can't imagine that they had to go through this and did what they did," Valastro acknowledged. 
Now, the dad of four is recovering, but he tells People magazine he worries if he'll ever be able to bake like he used to.
Buddy Valastro is already making the best of his injury
Valastro has begun working on his cake decorating skills with his left hand, as he documented on Instagram, and expressed gratitude for having his family by his side, including his wife of 19 years, Lisa.
Valastro also offered an update on his injury to People: "It's really preliminary right now, but they're saying it's definitely going to be a long road to recovery." The Carlo's Bakery owner added, "I have a thing with my hands. If I get a paper cut on my hand, I'm pissed off. My hands to me are my lifeline of everything I do. And I wonder, 'Am I ever going to do what I used to be able to do?'" For her part, Lisa says, "He will bake again, even if he has to use his left hand. Trust me."
You can learn to decorate cakes like Buddy Valastro
Perhaps given his newfound gratitude for his brood, the world famous cake decorator is offering families an opportunity to learn some of his skills via an online class. "I am so excited for our first ever family cake-along," Valastro shared in a video posted to his Instagram. 
The concept behind the cake-along is simple: Valastro and his partners at food delivery service Goldbelly send attendees two cakes, and the supplies, like fondant, needed to create a Halloween-inspired Frankenstein masterpiece. The class is live on October 30 at 6 p.m. EST. If you are interested in participating, you should know two important things: First, you will need to sign up and purchase your supplies by October 26 so you can receive them in time for the course. Second, the cost for the supplies is pretty steep at $225.