What You Didn't Know About The First Burger King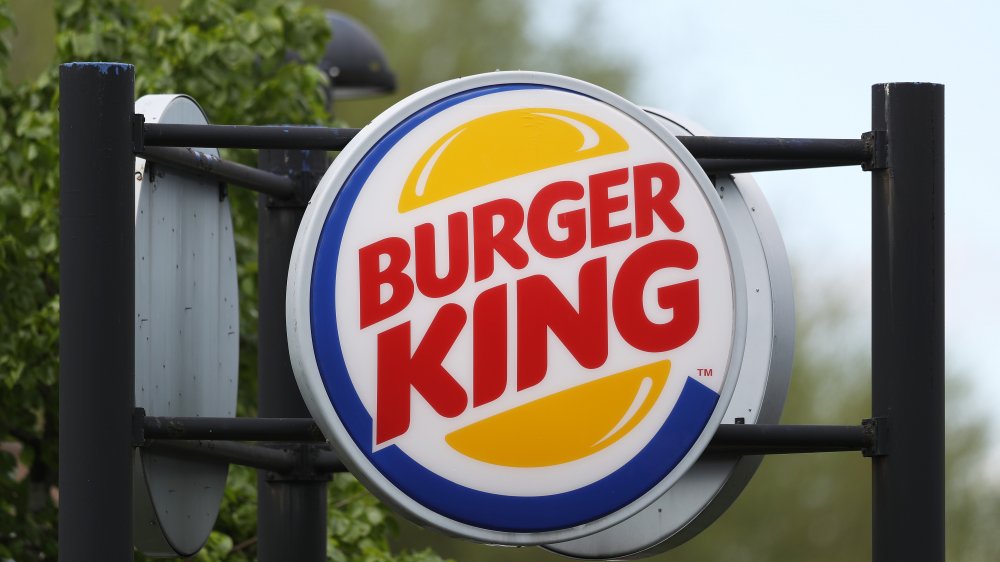 Naomi Baker/Getty Images
Burger King is a fast-food icon right now that offers a range of delicious burgers, sides, and beverages to choose from. As per Burger King's official website, the chain prioritizes good food before anything else. A description on its website gives its patrons a glimpse of the brand's mission. "Founded in 1954, Burger King is the second largest fast food hamburger chain in the world," it reads. "The original home of the Whopper, our commitment to premium ingredients, signature recipes, and family-friendly dining experiences is what has defined our brand for more than 50 successful years."
But did you know that there's some rather interesting trivia associated with Burger King? Like it hired acclaimed actress Sarah Michelle Gellar as a child, according to People. She was just 5-years-old when she starred in one of Burger King's ads that compared itself to McDonald's. This offended the latter and they filed a lawsuit against Burger King. Also, Gellar was banned from eating there. Whoa. Wait, there's something else you should know about Burger King, specifically its first outlet. Read on for all the details.
It was first called Insta-Burger King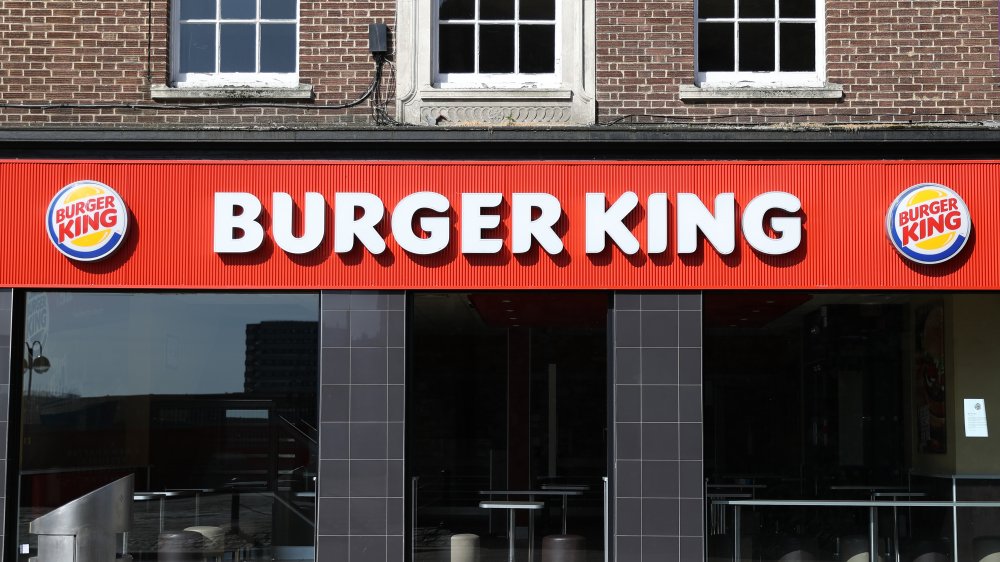 Naomi Baker/Getty Images
The thing that initially inspired Burger King was ... McDonald's. As explained by the Daily Meal, the first outlet was actually started in Jacksonville, Florida after its founder, Keith Kramer, and his wife's relative, Matthew Burns, ate at a McDonald's restaurant. The duo was impressed by the fact that they could get access to yummy fries, burgers, and shakes quickly and decided to try something of their own. They got their hands on a broiler that could prepare 12 patties at once and founded their burger store, calling it "Insta-Burger King." That is right, folks. The founders were definitely paying a tribute to their snazzy, patty-making machine.
Well, "Insta" was, of course, eventually dropped from the name. The company was also bought by two classmates from Cornell University, James McLamore and David Edgerton, who took to using a gas grill, according to Reader's Digest, and renamed the brand to Burger King. They also were unafraid to introduce other changes such as launching the Whopper into the market. Well, it's safe to say that they were onto something and Burger King is now a name to reckon with.