This Restaurant Hopes To End The Chicken Sandwich Wars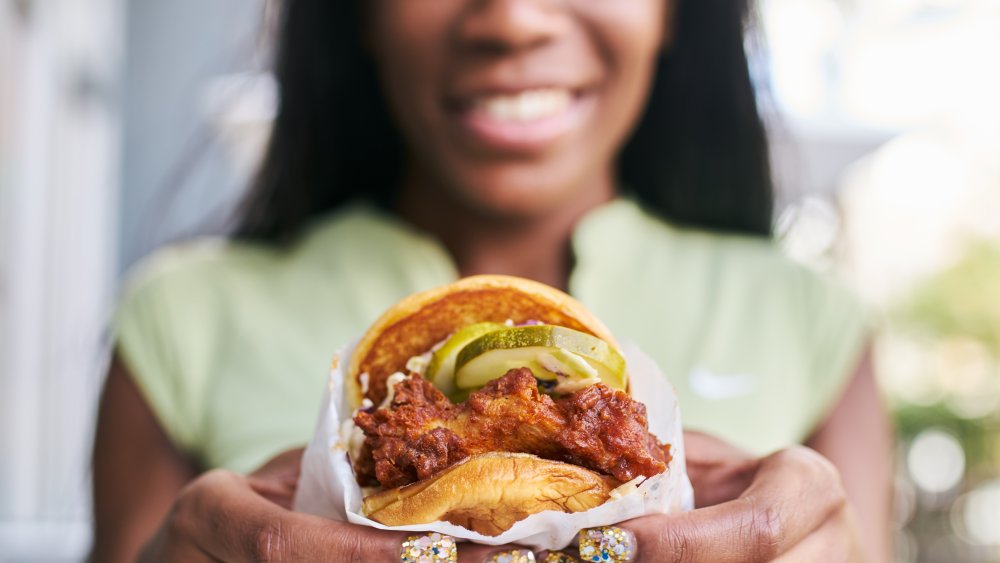 Shutterstock
The infamous chicken sandwich wars may finally be coming to an end. That's if the Miami-based restaurant Pincho (formerly Pincho Factory) has anything to say about it (via QSR). In an open letter from Pincho's new chicken sandwich El Crispy, addressed to Popeyes and Chick-fil-A, the two chicken sandwich behemoths have been invited to meet El Crispy in Miami. The live streamed Chicken Sandwich Peace Summit is scheduled to take place on October 24. The letter states that the meeting will give people "more love, more chicken, and less tension."
El Crispy, which made its debut earlier this month, bears a striking resemblance to the Popeyes and Chick-fil-A chicken sandwiches. According to Pincho, El Crispy is 100 percent all-natural, antibiotic-free chicken breast topped with pickles and secret Pincho sauce on a fresh-baked bun. Besides bringing additional attention to Pincho and El Crispy, is there another goal for the Chicken Sandwich Peace Summit?
What's the goal for the Chicken Sandwich Peace Summit?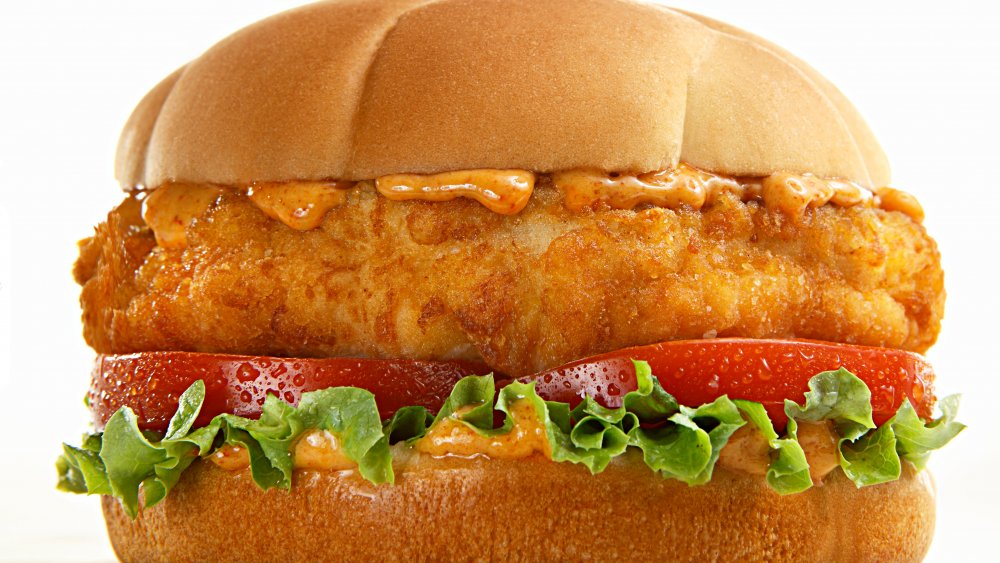 Shutterstock
According to QSR, Pincho's co-founder Otto Othman says that the Summit is a lighthearted attempt to bring some levity to a tumultuous year. But that's not all he has up his sleeve. Othman thinks there may be some room for brand collaboration. He envisions a world where Pincho's El Crispy can don Chick-fil-A sauce, and Popeyes' sandwich will be just as cool using the sauce from Chick-fil-A. A guy can dream, right?
Collaboration may not be totally out of the question. It has worked for Pincho in the past. The company launched "The Naughty Burger" with a local social influencer (via Businesswire) and the Cachapa Burger through a collaboration with local chefs (via Facebook). Popeyes even collaborated with California-based Sweet Dixie Kitchen to launch the famous Popeyes chicken sandwich (via Eater). What will happen at Pincho's Chicken Sandwich Peace Summit is yet to be seen. Will Popeyes and Chick-fil-A show up, or will two no-shows signal a continuation of the chicken sandwich wars?