The Untold Truth Of Magic Cookie Bars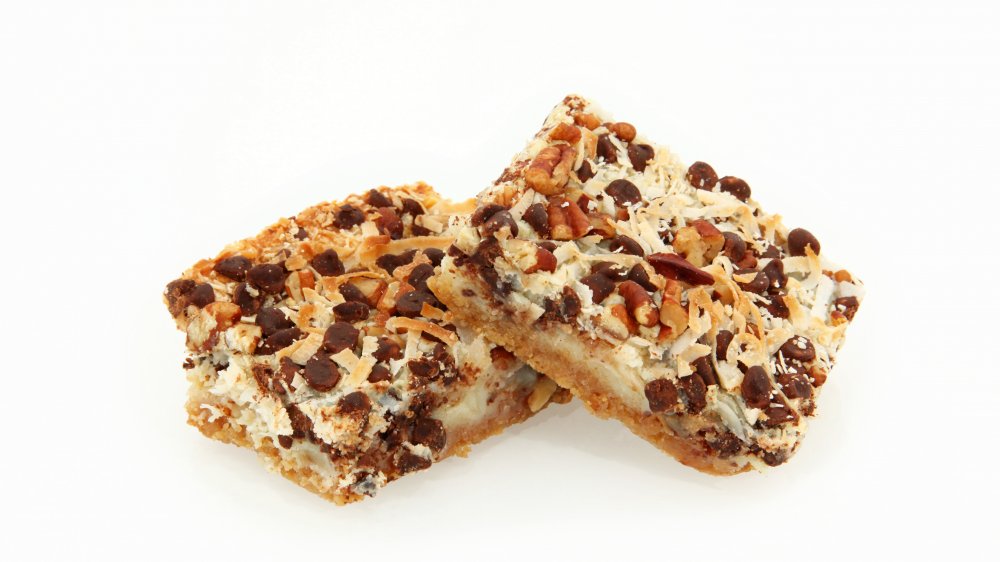 Shutterstock
Magic cookie bars have many names, but you probably know them when you see them. This dessert bar is ooey-gooey and has seemingly endless layers of delicious treats all packed inside. When all of the ingredients for these bars are combined, you end up with a deliciously sweet, perfectly balanced bite. No matter what your favorite part of the sweet treat is, magic bars likely have something that everyone will love from the chocolate to the nuts to the buttery graham cracker crust all cast in sweetened condensed milk. 
Though many people know these as magic bars, the name itself has something of a mysterious origin. It seems there is an equal number of people you call these Hello Dollys, while others refer to them as coconut dream bars or seven-layer bars — referencing their (duh) seven layers. One brand of sweetened condensed milk, Eagle Brand, even labeled this treat seven layer magic cookie bars; but to get to the bottom of the name, you'll have to take your pick from the numerous origin stories that have floated around since the mid-1960s when the dessert first hit the scene (via Southern Living).
Here's how these treats may have gotten their name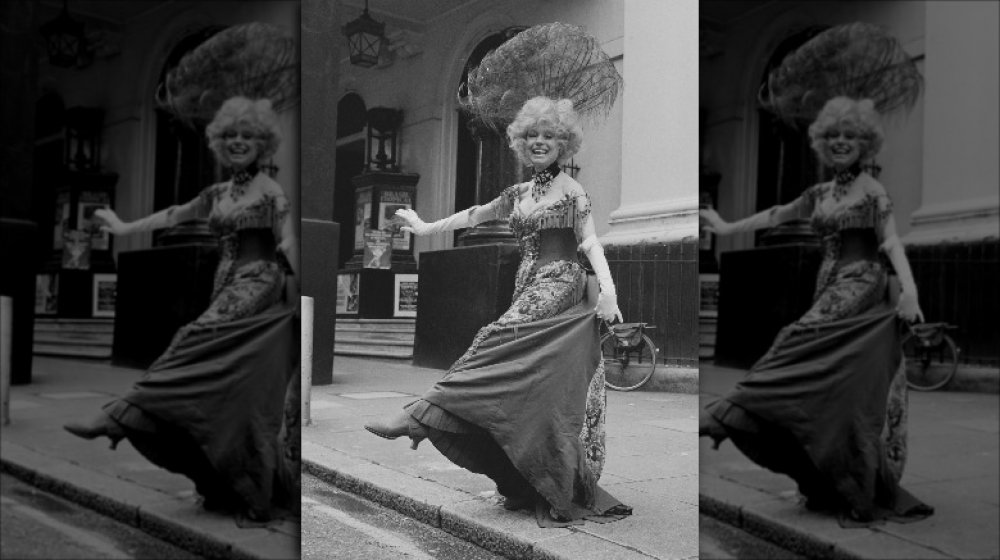 Monti Spry/Getty Images
The tale behind the name Hello Dollys is probably the most fun. It's rumored that the recipe became popular when Carol Channing was starring in Broadway's Hello Dolly! musical, according to Southern Living. Thus, the bars were named for the show, though any real tie to the musical is still a mystery.
The name seems to have been attached to a food column by Clementine Paddleford in The Week. On September 19th, 1965, Paddleford featured a recipe that was sent in by 11-year-old Alecia Leigh Couch. Couch claimed to have learned the recipe from her grandmother, and it included the familiar layers of graham cracker crumbs, flaked coconut, chocolate chips, chopped nuts, and condensed milk. Another outlet, the Evening News from Ada, Oklahoma, published a similar recipe for Hello Dolly Cookies earlier that year, on July 22nd, 1965 — but it seems the first iteration of the magic cookie bars might have actually come straight from a can of Eagle Brand sweetened condensed milk. Kentucky's News Enterprise gave credit to Gail Borden, the owner of the company, for the choice to put the recipe on the back of the product.
How to make and store magic cookie bars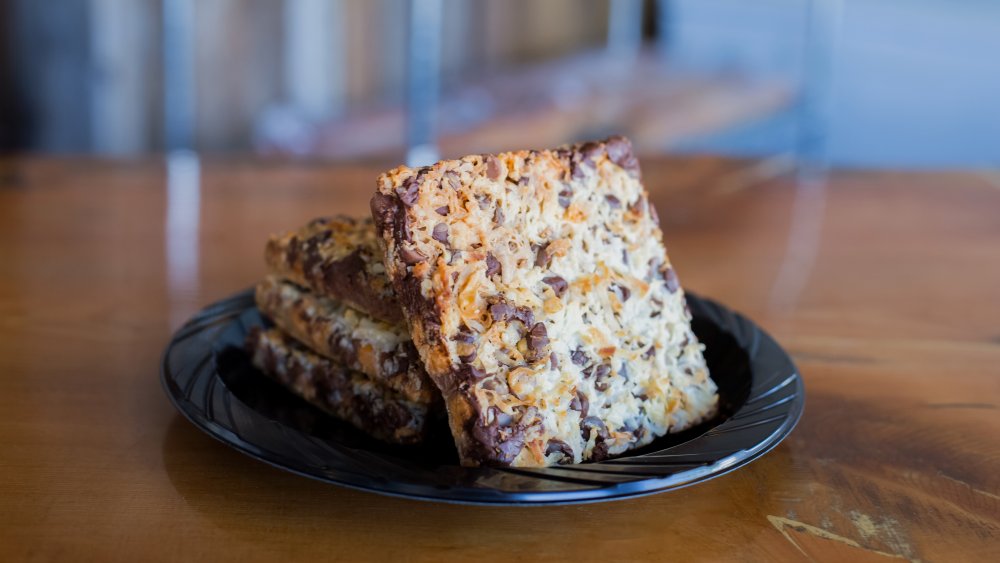 Shutterstock
Just like the many names for magic cookie bars, there are a couple of ways to make them; and you can easily customize the sweet treat to suit your taste. The Kitchen Magpie makes this dessert bar using only six layers instead of the traditional seven, calling for layering the butter and graham cracker crumbs into the bottom of the pan followed by the sweetened condensed milk. They then say to add the layers of chocolate chips, coconut flakes, and chopped nuts.
To make seven-layer magic cookie bars that actually have seven layers, it's generally the same process. However, instead of only using chocolate chips, you'd also add an equal amount of butterscotch chips to the mix (via Simply Recipes). Once the bars are baked, cooled, and sliced, you can even freeze them. According to The Kitchen Magpie, the trick (thanks to their ooey-gooey center) is to freeze each magic bar individually on a lined baking sheet. Once each bar is fully frozen, they can be combined inside a container to store for up to three months. Layering parchment or wax paper between the bars will help prevent them from sticking, too. So no matter what you call them, make a batch of these layered treats to enjoy today, and freeze a batch to have on hand. You won't regret having such a decadent snack around the house.