Oreo Is Bringing Back This Holiday Favorite Early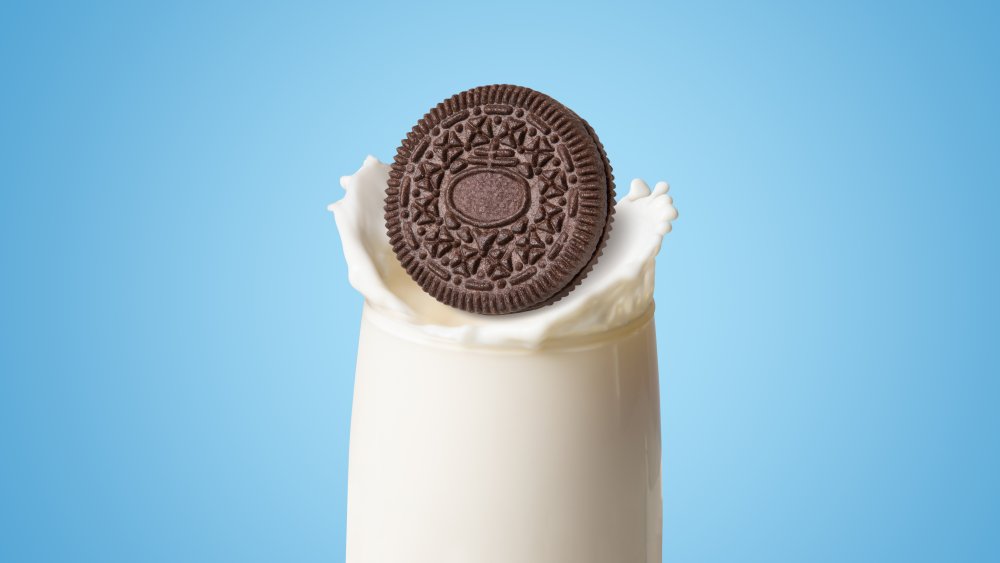 Shutterstock
The holidays really are just around the corner, even if we haven't actually gotten to Halloween yet. People are already shopping in preparation for the season, and one item that is returning to shelves is making everything a whole lot sweeter. Though the shopping, cooking, and spending time with family can get stressful, your favorite limited-edition Oreo is back earlier than ever it seems. The White Fudge Covered Oreos are available for purchase now, according to Delish, and they're just the treat you need to pick you up.
The White Fudge Covered Oreos are a crowd favorite that has routinely popped up on shelves over the past few years, but if you are not familiar with the decadent treat, then you should know it's essentially a classic Oreo with the same chocolate cookie and creme you love. However, the entire cookie is dunked in white fudge so every bite is even more indulgent and sweet (via Best Products). These Oreos are a white chocolate lover's dream.
Here's where people are saying you can score this holiday favorite Oreo flavor early
These cookies were first spotted by Instagram user @markie_devo earlier this week. The White Fudge Covered Oreos are now listed for sale on the Walmart website and seem to be already stocked at some Walmart locations. The cookies are apparently available at other stores too, with the post listing Walgreens as carrying the cookies and user @gabrielafabiani commenting on the post claiming to have also spotted the limited-edition Oreos at CVS.
People are so excited to get their hands on these cookies that they couldn't contain their enthusiasm on Instagram. One commenter said, "omg these are my favorites," while another person wrote, "My favorite, so glad that they are seasonal instead of a one-time thing." So if you just couldn't get enough of these cookies previous years, it does appear that these will be a returning flavor during the holiday season. Keep your eyes open when you're out shopping — you'll definitely want to scoop up a pack or two of these delicious Oreos as soon as you can.