Costco's Mini Patrón Variety Pack Has The Internet Buzzing
There is no denying that 2020 has been a stressful year, and while the holidays offer an opportunity to celebrate, recharge, and reconnect with loved ones, the end of the year can also be a stressful time. Planning holiday meals and gatherings is no easy task in an ordinary year, and additional planning for socially distanced and pandemic-safe ways to celebrate has only made it more difficult.
But this year, the budget-friendly wholesale retailer Costco is selling a little something to help with the added holiday stress — the company just released a variety pack of Patron tequila. The pack contains eight mini bottles of the festive liquor, perfect for shots or mixing into holiday drinks. They include four different varieties, with each pack including two bottles of Reposado, two bottles of Silver, two bottles of Añejo, and two bottles of XO Cafe. And the best part is each variety pack will only run you around $30.
Costco's mini Patron pack has plenty of variety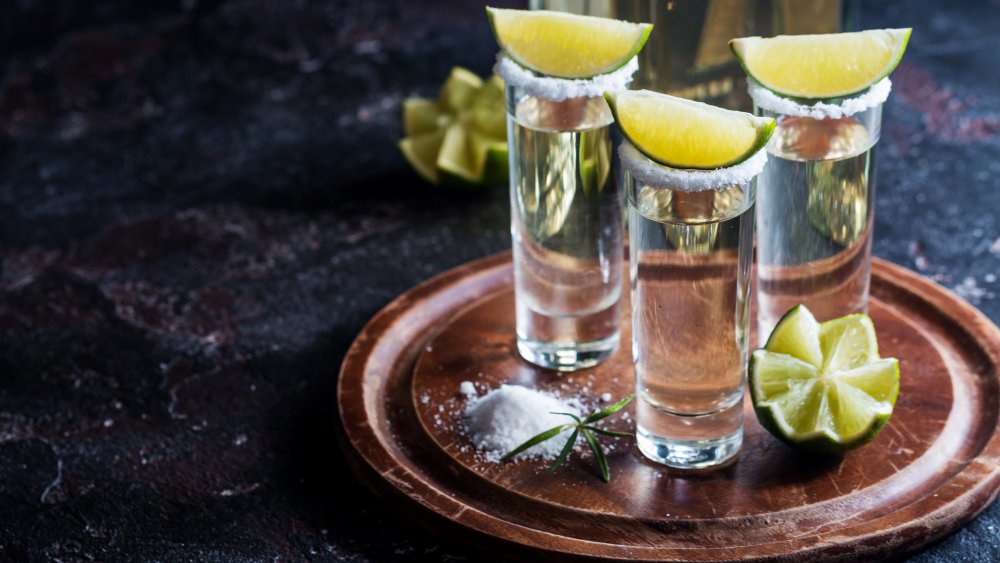 Shutterstock
Costco has released this new variety pack just in time for your winter festivities. These tiny bottles of tequila are the perfect holiday treat, and many Instagram users seem to agree. On the @costcosisters' Instagram page, user @rottiechewie announced: "This has Merry Christmas written all over it!" User @onlylindah agreed, saying, "This can be a stocking stuffer for me," while user @sherc74 declared: "With 2020 going to need these as gifts this year!!!"
While these variety packs may be the perfect stocking stuffers or holiday gifts, they can also be enjoyed anytime. If you are fond of making fancy cocktails, or are simply a curious drinker and just want to try all the different samples, then this pack offers plenty of variety to mix up your drinks.
Unfortunately, this product is not available in all locations, but it's worth keeping an eye out for it if your local Costco branch does carry alcohol.