Why Everyone Is Talking About The Cheesecake Factory's New Menu Additions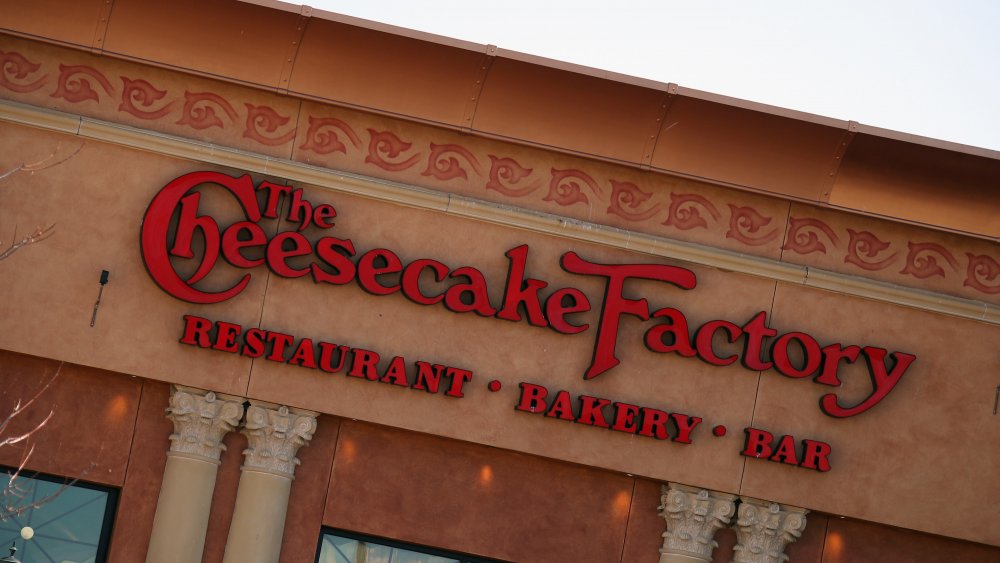 Bruce Bennett/Getty Images
Whether you're going for your signature classic dish or looking to try a new one, The Cheesecake Factory is always sure to deliver. The Los Angeles Times calls the restaurant's menu "modern dining's Rosetta Stone" due to the plethora of different culinary fusions their lengthy booklet boosts. The Cheesecake Factory, the only restaurant to make Fortune magazine's "100 Best Companies To Work For list" in 2016, first opened its doors in 1978 in the posh neighborhood of Beverly Hills. 
Regular menu items include things like the crunchy Tex Mex egg rolls, the crisp Thai chicken salad, and the ever-so creamy Four Cheese pasta. But, with a menu that holds so many appetizing takes on classic dishes (and more than 50 signature cheesecakes and desserts, according to The Cheesecake Factory), how could the chain possibly top itself? Enter the new Timeless Classics menu, which will be adding 11 new dishes and appetizers along with three new specialty cocktails (truly following their "something for everyone" philosophy).
What you can expect to find on the new menu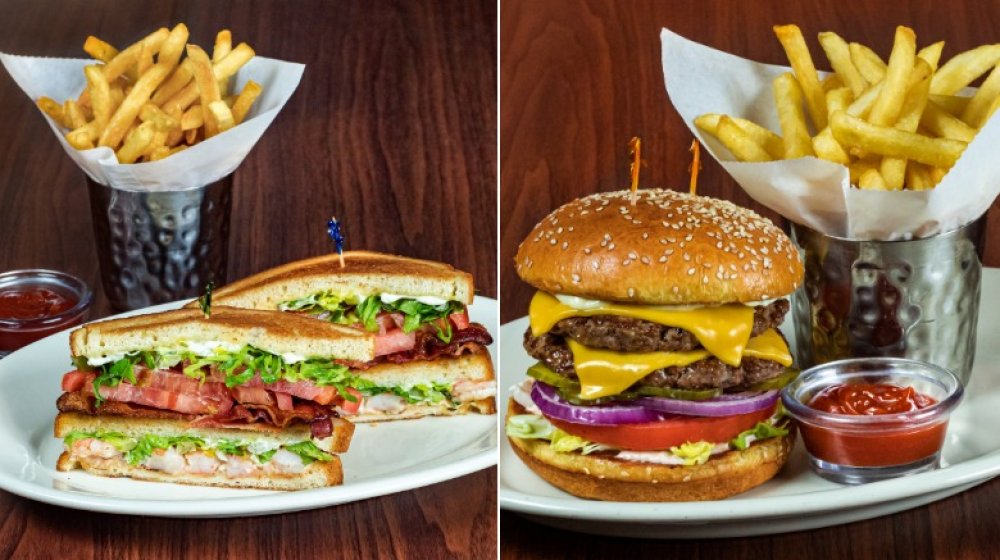 The Cheesecake Factory
The new menu is said to include some piquant new dishes and small plates that are new, modern take on some fan-favorite classics from past years. According to a description obtained from the Cheesecake Factory, not only will the dishes be better and tastier than ever; but they will also be affordable as well. The new menu items will range from $6.50 – $15.95. So, what timeless classics is the restaurant bringing back? Diners will be able to find things like the "Nashville Hot" chicken nuggets served with their very spicy Nashville hot sauce and ranch dressing and the Tons of Fun Burger served with double beef patties each topped with cheese on a toasted sesame seed bun with lettuce, tomato, red onion, pickles, and a top-secret proprietary sauce. 
More health-conscious diners will be able to enjoy things like their Kale & Quinoa Salad with a hearty mix of crisp lettuce, kale, quinoa, Brussels sprouts, topped with Marcona almonds and a few other items as well as their Grilled Shrimp & Bacon Club served with charbroiled shrimp, smoked bacon, crisp lettuce, and tomato. TCF diners will be able to wash down their meal with one of three new specialty drinks – their Bikini Martini, Lemon Sunburst (their deliciously spiked frozen lemonade), and The Ritz made with Courvoisier, Cointreau, and a splash of Prosecco. The new menu is available now at all locations in the US (with the exception of Hawaii).