Bacardi Is Making A Huge Change To Its Bottles. Here's Why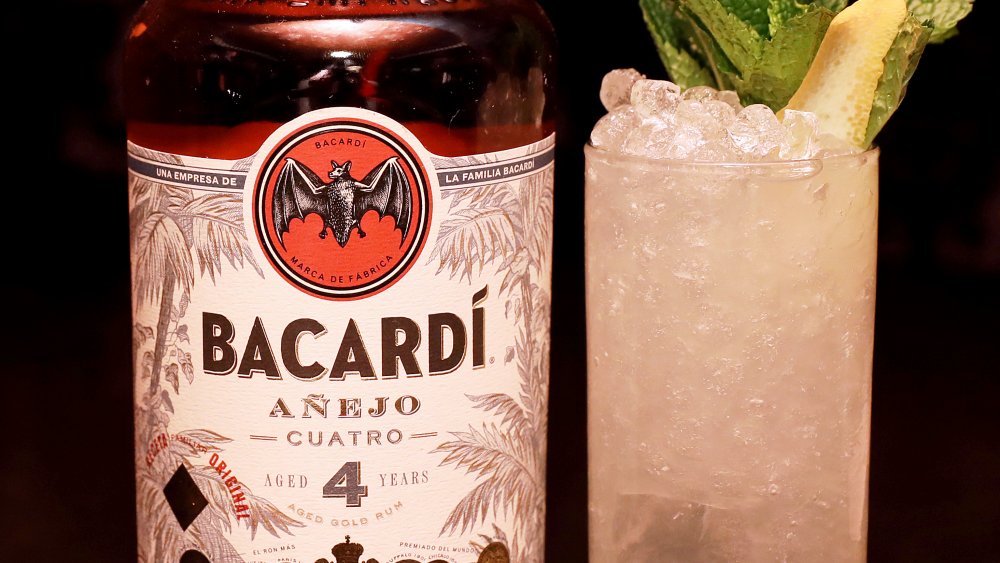 Anna Webber/Getty Images
Spirits brand Bacardi, a part of Bacardi Limited, is a big name in the industry. Bacardi Limited has been around for over 150 years, as per its official website and aims to stand out by building "iconic brands" and doing what it takes to cater to their customers. Some of its major offerings include Grey Goose, Bacardi Rum, Bombay Sapphire, Dewar's, and more. When it comes to rum, Bacardi allows its customers to choose from several options: some are lighter and a few options are darker and suitable for those looking for something stronger.
As Bacardi's site explains, the company's rum-making adventure began a long time ago. Sometime in 1862, members of the Bacardi family worked on their blends at a distillery in Santiago de Cuba, eventually paving the way for their iconic rum offerings. The brand now claims that over six million Bacardi Cuba Libre cocktails are consumed every day across the world. Now, the brand is working to make moves when it comes to its bottles and the health of the planet.
Bacardi is revamping its bottles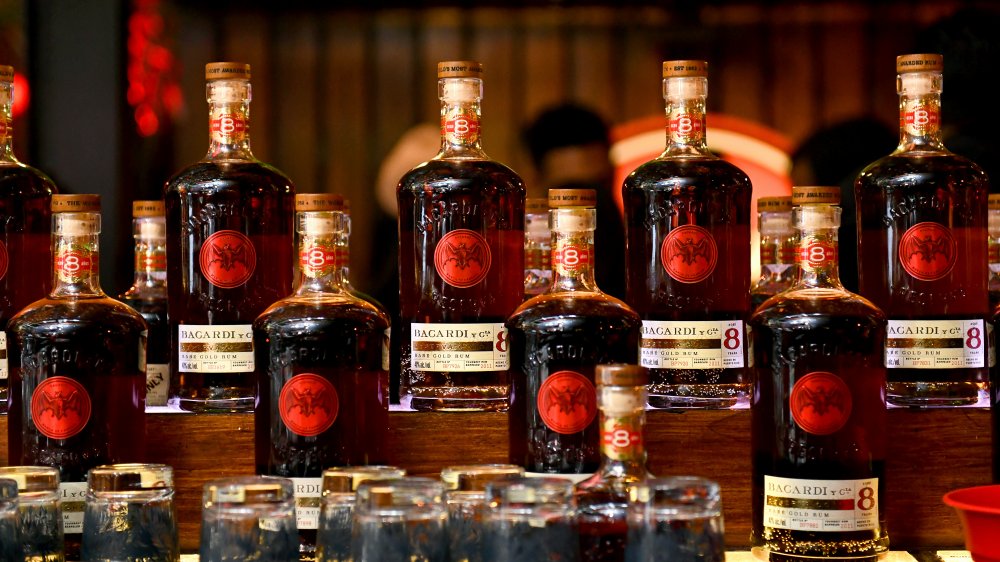 Noam Galai/Getty Images
Bacardi, according to Food Dive, is currently in the process of revamping its bottles and plans to shift entirely to biodegradable bottles by 2023. The new containers will have 100 percent biodegradable plastic packaging that will be made with the help of plant-based oils. As Food Dive explains, PET plastic is still a common evil that's rampant when it comes to food and beverage packaging.
However, companies are looking into more sustainable alternatives that are good for the environment. It's worth noting that Bacardi has declared that it will completely be free of plastic by the year, 2030. The brand also intends to get rid of all unnecessary single-use plastic in three years (via Business Wire). According to Bacardi, they're also working on plans that involve sustainably-sourced paper bottles. Bacardi's Senior Vice President Ned Duggan noted that this has always been of great importance for the brand, "Over our 158-year history, Bacardi has always believed in respecting the world's natural resources and acting responsibly, from the sustainable sourcing of our sugarcane to the water and energy used to make our rum."