How To Get McDonald's New Pastries For Free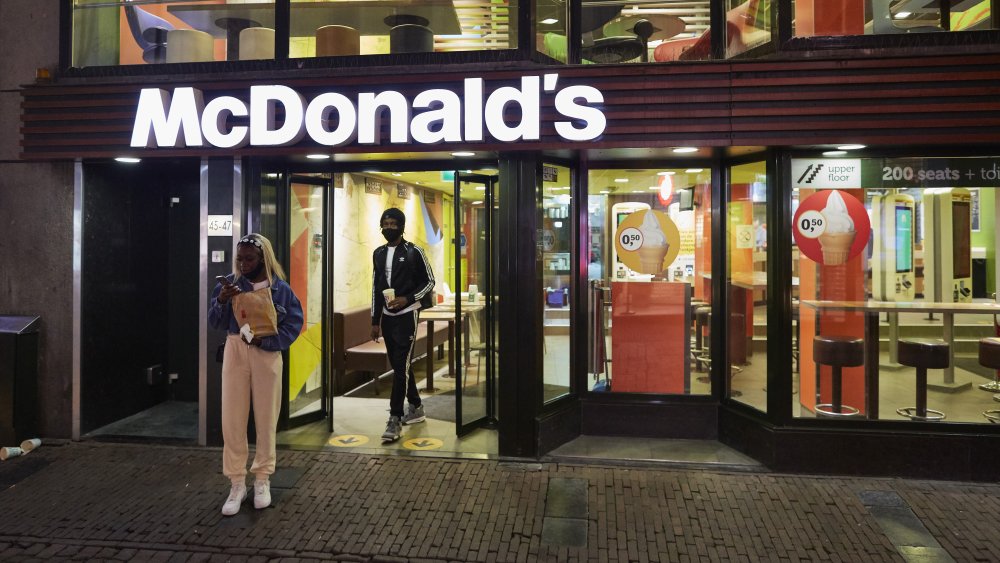 Pierre Crom/Getty Images
There's no sweeter way to start the day than by adding a pastry to nibble on with your morning cup of joe. That's why McDonald's is offering customers a free taste of their new pastries very soon. The classic fast-food chain just added three new sweet breakfast options to the menu, which debuted nationwide on October 28th (via Fox News).
The new menu items include an apple fritter, a blueberry muffin, and a cinnamon roll. "Halloween has always been a day to treat yourself... but let's be honest. The way 2020′s been going, one day isn't enough. In fact, at the very least, we think this year calls for a full week of treats after the holiday," McDonald's said in a news release. Besides, with the stress — or even just annoyance at all of those political ads — you could probably use some comfort foods during the first part of November.
Here's how to get a new McDonald's pastry for free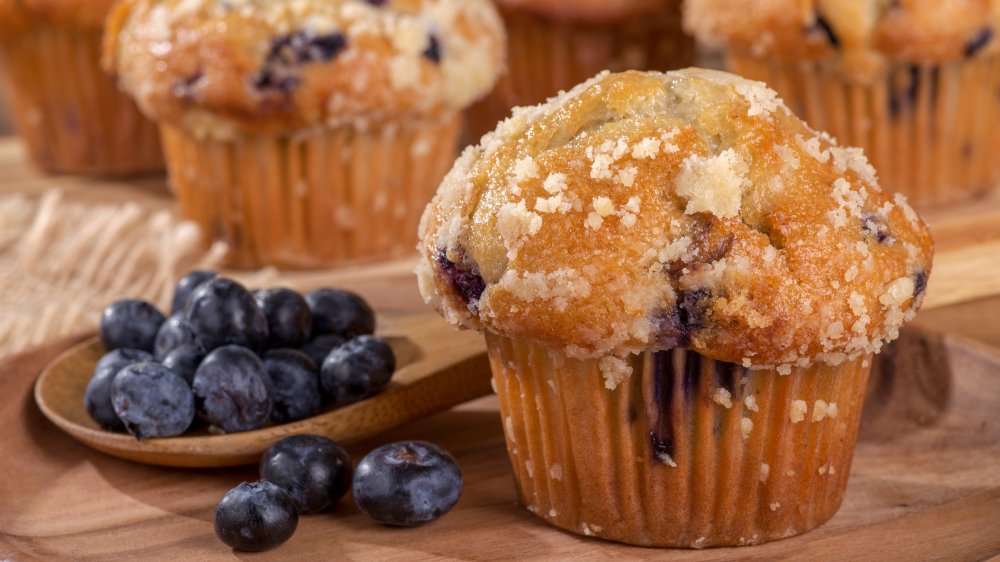 Shutterstock
McDonald's is offering customers their choice of free apple fritter, cinnamon roll, or blueberry muffin between November 3rd and November 9th while supplies last. All customers have to do is order a hot or iced coffee through the McDonald's app to redeem the offer. The promotion isn't just a one-time deal, either. You can get a free pastry once per day until your store runs out or the end of the promotion on November 9th (via Penn Live).
Though you will hopefully be able to try all three, you might want some info on the menu items themselves to know where to start. The apple fritter is made with cinnamon and apples, and then fried and drizzled with icing. The blueberry muffin comes with a delicious streusel crumb topping. Finally, the cinnamon roll is made with flaky pastry dough and served warm and topped with cream cheese icing. So, make your choice wisely and head to your local McDonald's when November rolls around.