Why Andrew Zimmern Says Uber Eats Is So Bad For Restaurants - Exclusive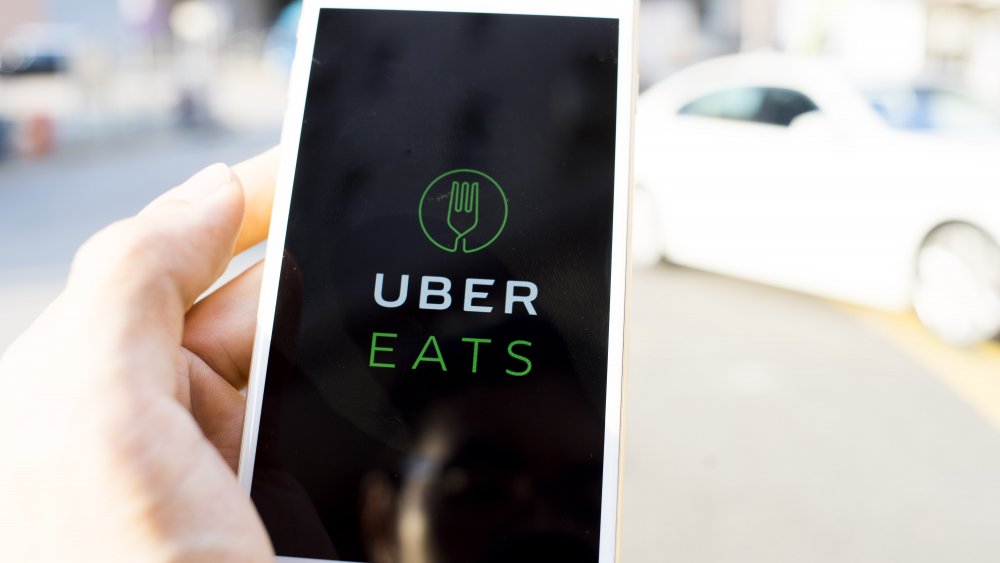 S3studio/Getty Images
To say independent restaurants are having a bad year would be the understatement of the century, if you ask Bizarre Foods' Andrew Zimmern. With pandemic-related closings and restrictions, about 75 percent of them will go out of business, if the Restaurant Act isn't passed in the next pandemic relief package pending in Congress, the food icon told Mashed in an exclusive interview. But what about delivery, perhaps you're wondering? After all, Uber Eats may be one of your most used apps ever since coronavirus struck your world. Surely, you're supporting your favorite local Tex-Mex joint by ordering from them every Taco Tuesday?
Except, according to Zimmern, Uber Eats, along with other delivery services like Grubhub and Postmates, are no friend to independent restaurants. "I would like to see all the delivery services put some sort of moratorium on their fees and allow the restaurants to keep more of the money. They're behaving more like low-level drug dealers than real partners to the industry," Zimmern said. Why the comparison to drug dealers? "A low-level drug dealer gives you your first taste for free, then they get you hooked, and then they jack up the price and lower the quality," he explained. "And that's what we've seen from food delivery services in general. They came out of the gate hot, 'Oh, we're going to give a discount. Oh, we're going to do a special week, where the service charge is only 5 percent.'" While the restaurant consumer gets "hooked," the restaurant misses out on 30 percent of its profits, paid as commission to Uber Eats et al. "It's like, 'I get it, Mr. Delivery Service Inc. Your whole business model is based on the amount of money that you charge as a fee for services.' That's their business model," Zimmern added. "But to do so when you take advantage of pushing the very industry that keeps you alive, keeps pushing them underwater, as you swim them out to the deep end, it's not right."
How you can support your local restaurant without involving Uber Eats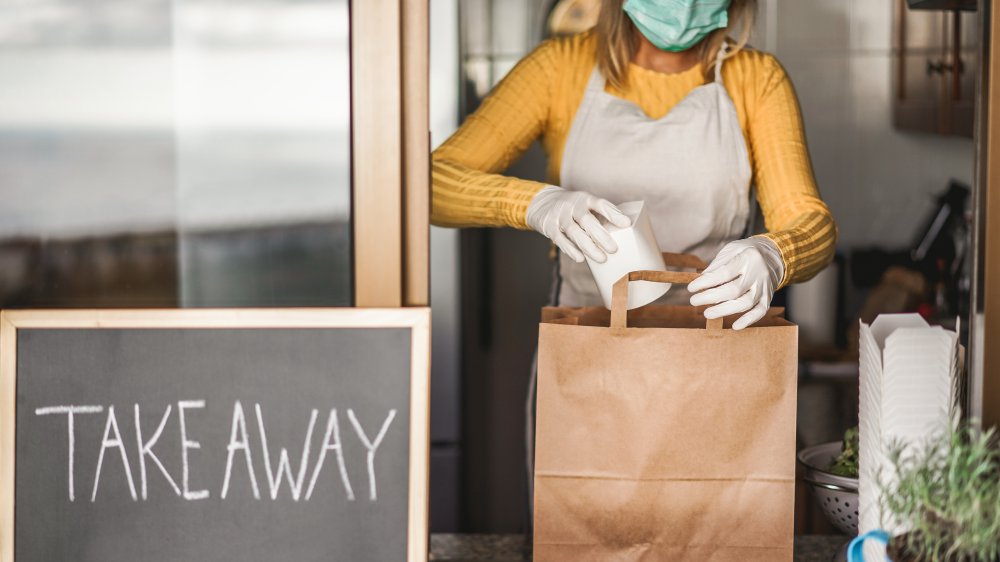 Shutterstock
If you want to enjoy your favorite restaurant, but would rather not eat in, due to concerns about COVID-19, Zimmern has a few tips for enjoying your favorite foods at home, without summoning the likes of Uber Eats or Grubhub. "I love contact-less pick-up for the restaurants in your neighborhood," he suggested. "Show your face, tell the people who are working there you support them, wave in the window, give them a thumbs-up, do a virtual hug from outdoor. I mean, those people are showing up as deemed essential, to help keep the food chain, to keep other industries alive."
Is it a little extra effort to do curbside or pick-up rather than ordering delivery? Zimmern will give you that — but, he argues, the extra effort is worth it to support an industry that, historically, has always been there for the community in a crisis. "Food people always show up, and I think it's vitally important that we recognize them. So I would encourage people, take the dog out for a walk, go to the neighborhood restaurant, and do pick-up, whether it's snowing or raining or whatever," said Zimmern, who is co-founder of the Independent Restaurant Coalition.
As for the restaurants themselves, Zimmern recommends they stop listing their businesses on third-party delivery apps. "I mean, do the numbers. If you've gone from 100 percent of whatever it is over last year, 100 percent of sales, and now you're at 40 percent of sales, a big portion of that 40 percent of sales from the year over last, is made up by food from these delivery services or takeout, or whatever," he said. "So if you're doing your own, you're saving 30 cents on every dollar."