DuClaw's Newest Beer Has An Unexpected Flavor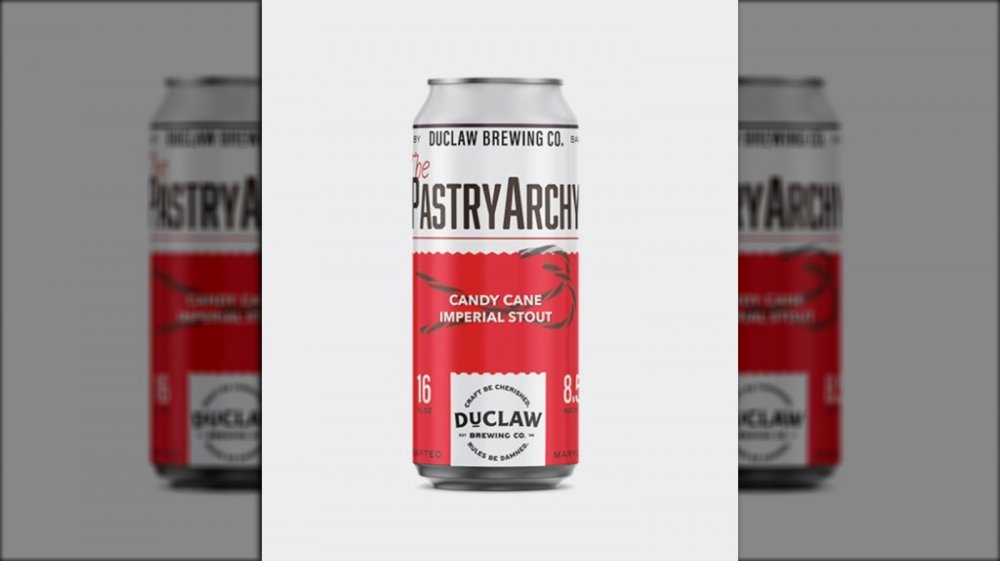 DuClaw Brewing Company
With their rich, bold flavor and creamy texture, dark stouts are a popular cold-weather favorite. DuClaw Brewing Company has upped the ante on craft stouts this winter season by announcing the upcoming release of their new candy-cane inspired beer.
The Baltimore-based craft brewery is no stranger to brewing up some unique flavors. Some of their previous releases have included a glitter sour ale made from Fruity Pebbles, and a specialty brew made to taste like strawberry rhubarb pie.
DuClaw is known for their creative concoctions, and their newest release, the PastryArchy Candy Cane beer, is no exception. This dark imperial Irish stout is meant to evoke holiday nostalgia by incorporating a classic candy cane flavor, with an adult twist. 
The stout is brewed with Tahitian vanilla bean, mint, vanilla, and lactose, and includes hints of peppermint, roasty malts, and deep chocolate, according to DuClaw's website. At 8.5 percent ABV, this beer is perfect for a festive treat or a holiday pick-me-up.
This nostalgic treat will hit shelves in November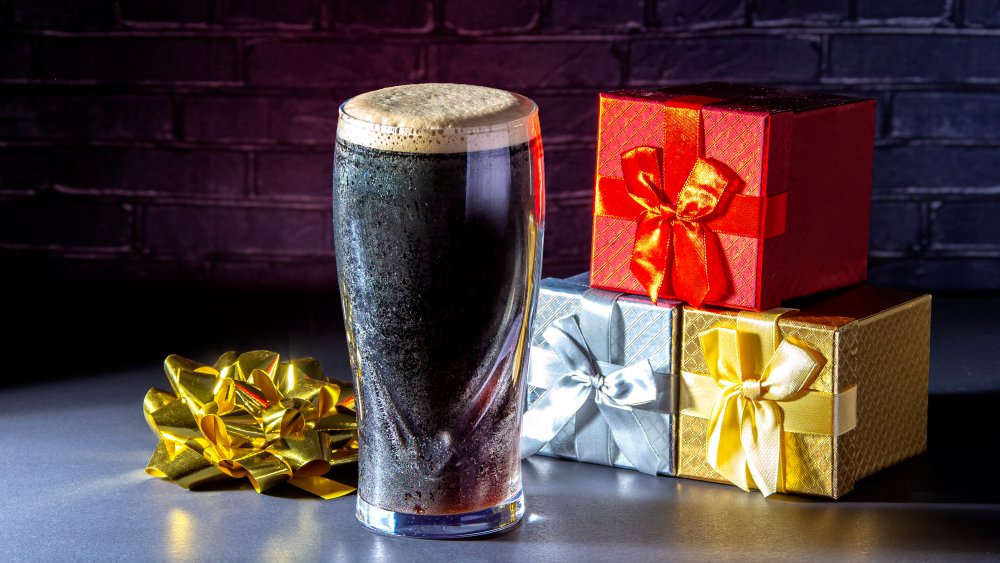 Shutterstock
In a press release, Chris Wood, DuClaw's Director of Brewery Operations explained (via Brewer Magazine): "We're excited to turn the nostalgic American holiday staple into something fun for adults... we wanted to create a recipe that does the nostalgic treat justice, while also giving a new twist. We first deconstructed the flavors from the classic candy cane, and then built a recipe that is not too sweet, but rich with depth of flavor. We can't wait to get this into the market for people to enjoy."
This holiday drink is scheduled for a limited release in early November. It will be available on tap, and in kegs and 16-ounce four packs in Alabama, Arizona, California, Colorado, Connecticut, Delaware, Florida, Georgia, Idaho, Illinois, Indiana, Kansas, Kentucky, Massachusetts, Maryland, Missouri, New Jersey, Nebraska, New Hampshire, New York, North Carolina, Ohio, Pennsylvania, Rhode Island, South Carolina, Tennessee, Utah, Virginia, West Virginia, and Washington, D.C, according to Delish.