How Whole Foods Is Making It Easier To Celebrate Thanksgiving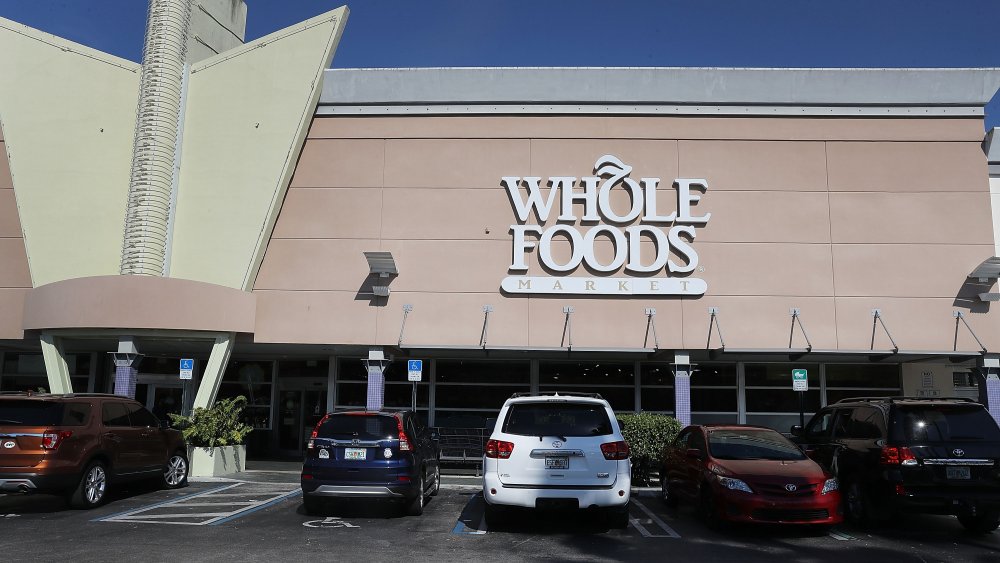 Joe Raedle/Getty Images
Thanksgiving seems to always be something of a stressful holiday if for no other reason than trying to time every dish to come out at the right time. No one wants stuffing if it's cold by the time the turkey is done. But your Thanksgiving meal can be a lot easier this year thanks to Whole Foods. Whether you are expecting fewer guests, have a vegan sitting at your table, or you just want to have a backup plan, the grocery retailer has you covered. 
Whole Foods has created six Thanksgiving menus that customers can order this year. Each caters to different preferences and diets, including both a vegetarian and a vegan menu. The vegan menu for two comes from an exclusive partnership with chef and cookbook author Chloe Coscarelli for just $40 (via VegNews). Other menus range from classic and simple to unexpected and small Thanksgiving dinners. Each can be ordered online through November 24th, though you need to place the order at least two days before pickup (via Popsugar).
What each Whole Foods Thanksgiving dinner features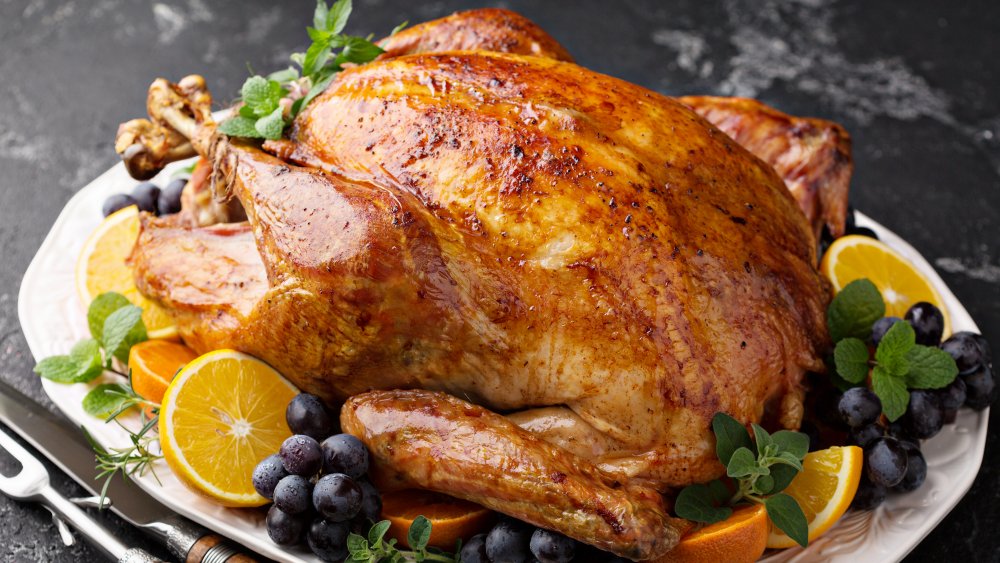 Shutterstock
Naturally each dinner comes with different dishes. The Coscarelli vegan meal includes Cremini mushroom roast with mushroom gravy, miso creamed greens, coconut sweet potato casserole, jalapeño cornbread dressing, and pumpkin curry soup to complete the feast for two. Whole Foods has an alternative vegan menu, too. The vegetarian menu includes a tofu vegetable loaf, roasted garlic and parsnip vegan gravy, creamy roasted butternut squash soup, Swiss chard with shallots, apple cider-glazed turnips, and a classic pecan pie.
The classic menu comes with a citrus spiced turkey, cornbread and sausage stuffing, butternut squash soup, orange-cranberry sauce, pumpkin apple pie, Panko-crusted green bean casserole, creamy mashed potatoes and parsnips, gravy, and buttermilk rolls. The simple menu is a pared-down version of grilled turkey with gravy, raw cranberry sauce, pureed rutabagas and parsnips with browned butter, creamy sweet potato soup, roasted Brussel sprouts with sausage, and a spiced pumpkin cheesecake.
The small menu is just that, a further simplified menu including a roast turkey breast with apple cider gravy instead of a whole bird. Sides include duchess potatoes, sweet-and-sour Brussels sprouts, dinner rolls, roasted butternut squash with sage and cranberries, and an apple and fig pandowdy.
Finally, the unexpected menu is made up of Szechuan Cornish hens, roasted sweet potato salad, green beans with mint and satsumas, Mandarin-glazed carrots, seeded coconut crackers, and braised pineapple with ginger and star anise (via Whole Foods Market).
Whatever menu you choose, you can't go wrong this year thanks to Whole Foods.