The Truth About McDonald's Breakfast Happy Meals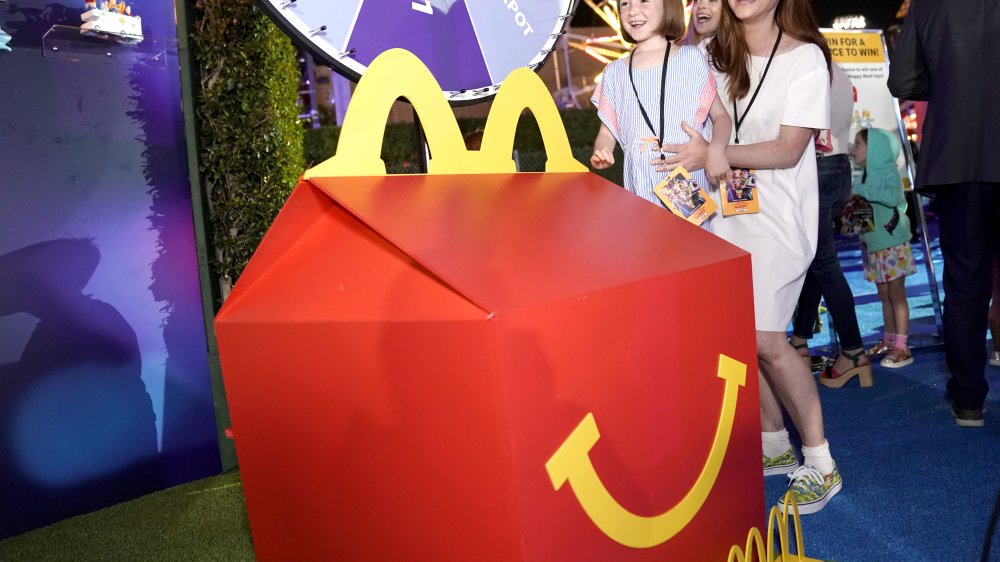 Erik Voake/Getty Images
In one of those forgotten-about experiments that seem to litter the fast food industry, McDonald's once tinkered with the idea of a breakfast Happy Meal. USA Today reported on September 23, 2016, that McDonald's had prepared a trial launch of all-day breakfast Happy Meals in all of Tusla, Oklahoma's 73 locations. If successful, McDonald's would have expanded the option nationally. Breakfast Happy Meals included a choice between two McGriddles or an Egg & Cheese McMuffin without bacon. Their side options were either yogurt or apple slices, except at lunch and dinner times when they could also pick fries. Select restaurants would also offer hash browns.
The rationale behind the experiment is probably due to the popularity of McDonald's all-day breakfast options. As Eater noted earlier that year, the all-day breakfast, which McDonald's introduced in 2015 as part of its general turnaround plan, precipitated a boost to McDonald's sales for three consecutive financial quarters. Pam Williams, McDonald's USA's director of innovation, told USA Today: "All day breakfast has really been a big hit with our customers, and that started from our customers telling us this is what they wanted." It would only make sense then to extend the extremely popular innovation to MacDonald's entire base. 
However, as we haven't seen evidence that consumers outside of Tulsa, Oklahoma have ever had the option to order a breakfast Happy Meal, it seems that McDonald's decided against continuing the program. It's not clear why.
Would making breakfast Happy Meals make employees unhappy?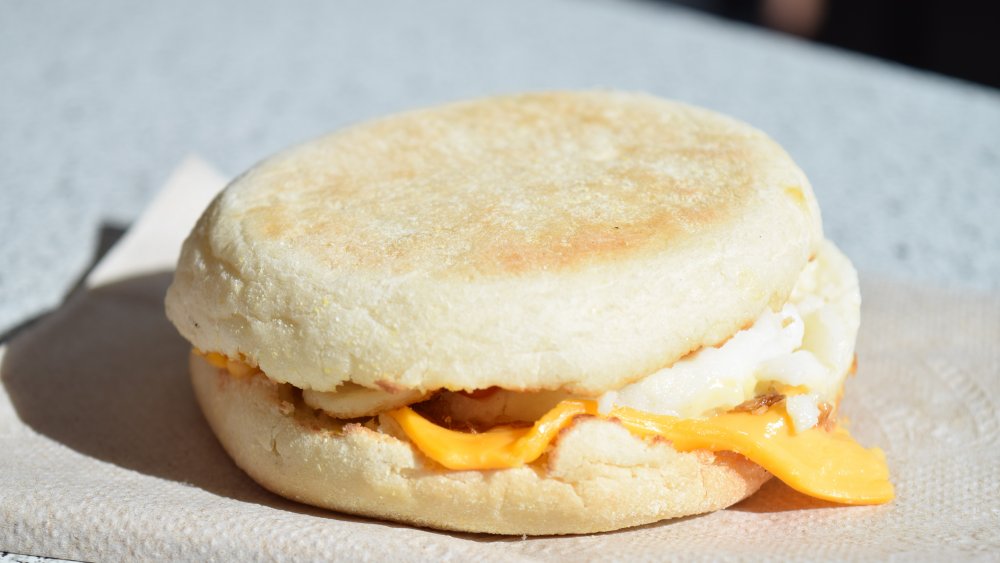 Shutterstock
Perhaps the breakfast Happy Meal was simply not popular enough to warrant its existence. Perhaps. But it would be worth examining how McDonald's considers its all-day breakfast options in general.
At a glance, it seems McDonald's has lost interest. In March, when COVID-19 really started spreading across the US, Thrillist wrote that McDonald's would temporarily remove its All Day Breakfast Menu. By September, the decision seemed permanent, however. Business Insider pointed out that even with the temporary lift in restrictions, McDonald's seemed disinclined to bring back the all-day breakfast. This was in part, as employees and franchise owners told the outlet, due to how cumbersome it was to make the breakfast meals. It slowed down service, the exact antithesis of the idea of fast food. Did the Oklahoma breakfast Happy Meals also bog down employees?
"We removed All Day Breakfast from the menu to simplify operations in our kitchens, which we saw provided better speed of service and order accuracy," a spokesperson explained. Maybe with the ebbing of the coronavirus, McDonald's will reintroduce the menu. However, even before the pandemic, Food & Wine noticed that McDonald's was already paring back its breakfast options, allowing individual franchises to choose which options they'll offer, again citing slower service as a concern. Maybe McDonald's will take the pandemic as an opportunity to send their All Day Breakfast Menu the same way as it appears to have sent the breakfast Happy Meal.