Aldi Is Finally Coming To Arizona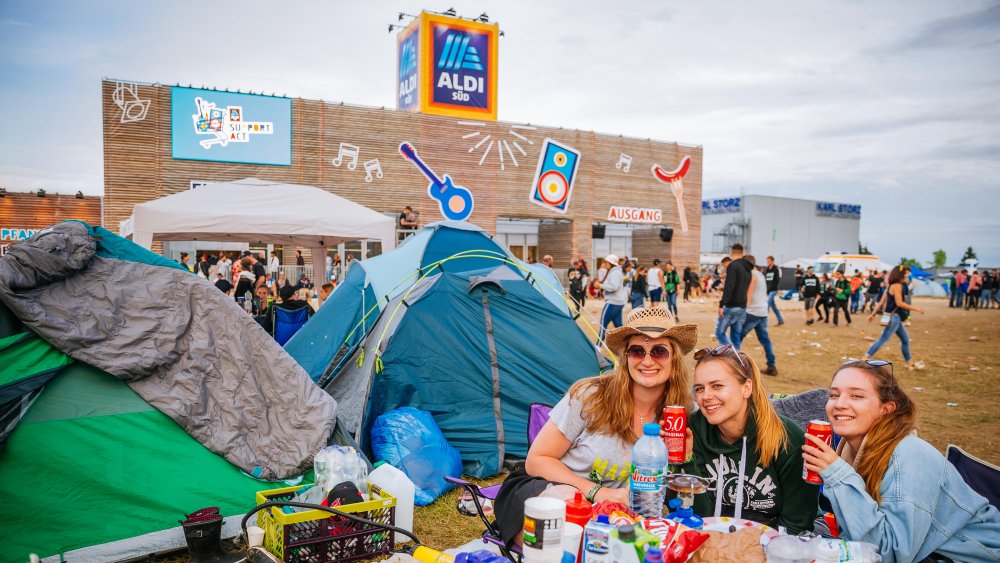 Thomas Niedermueller/Getty Images
On Nov. 5, Joshua Bowling announced for the Arizona Republic that Aldi was set to open its first two stores in the state this week. The stores, both of which will operate from 9 am to 9 pm, will open in two suburban cities of Phoenix, Chandler, and Goodyear. Aldi also has plans to open two other stores, one in Peoria and one in Gilbert, but explained that they do not have a specific date in mind. Additionally, Aldi has submitted plans for stores for 11 other locations in Phoenix's metropolitan area.
This is, according to the Phoenix Business Journal, the culmination of four years of effort, which in turn is part of Aldi's strategy to become the third largest grocer in the country by 2023. Their current tactic is to open stores near preexisting supermarkets in an attempt to lure people in by their curiosity.
The beginnings of this push was detailed in 2017 by Food Business News. Aldi declared it would invest $3.4 billion to expand its 1,600 U.S. stores to 2,500 by the end of 2022, a number only beaten by Kroger and Walmart. "We're growing at a time when other retailers are struggling," Jason Hart, chief executive officer of Aldi, explained. "We are giving our customers what they want, which is more organic produce, antibiotic-free meats, and fresh healthier options across the store, all at unmatched prices up to 50 percent lower than traditional grocery stores." Another stage in their expansion has been completed then.
Aldi and its price wars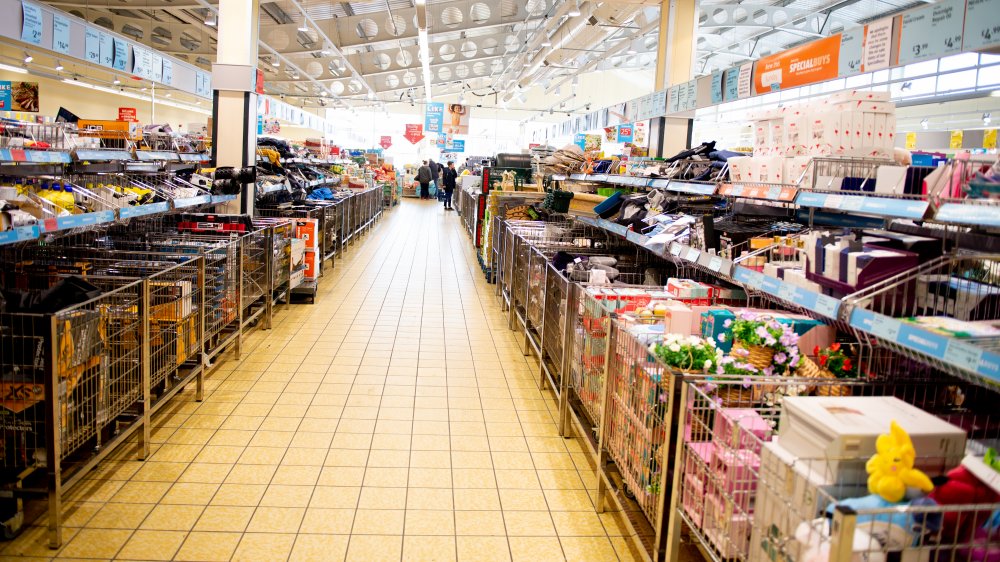 Shirlaine Forrest/Getty Images
In addition to a catch up expansion of stores, Aldi attempted to play Walmart at its own game by inciting a price war. Hart explained to Reuters that Aldi will win with the simple strategy of everyday low pricing: "We don't confuse our customers with yo-yo discounts, sales, coupons, and loyalty cards that require membership fees." At the time the difference was seen in the two stores' relative size and growth. Walmart controlled 22 percent of the market and expected US sales to grow by two percent while Aldi's 1.5 percent hold was looking at a 15 percent increase in sales.
By 2019, CNN reported that Aldi had won when it came to low prices, though a monopolistic hold remained out of its reach. Walmart's response, narrowing the price gap between the stores, forced Aldi to abandon its dogmatic approach to bare boned expenditure in favor of launching television commercials and pledging to transition to sustainable packaging by 2025 as well as boasting its produce offerings. All this put some serious strain on Aldi's bottom dollar and once-verboten brands like Coca-Cola have appeared.
The real losers of this however were smaller retailers, the disappearance of which gave yet more room for Walmart and Aldi to claim their vacated space. No where is this clearer than Aldi's continuation to place stores just in distance of competitors from whom they'll sure siphon customers.