The Al Roker Food Network Show You Forgot Existed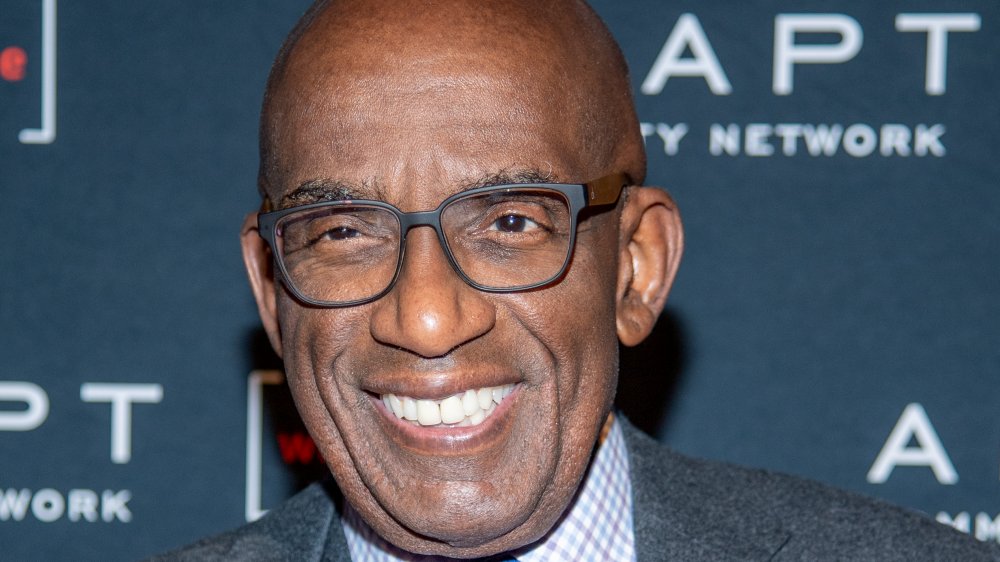 Roy Rochlin/Getty Images
Most people know Al Roker as the weatherman for the Today show. We see him cooking and enjoying cuisine at times, but mainly, he helps keep people informed of important weather-related events across the country. But think back to 2004 — do you recall the New York native hosting a Food Network show called Roker on the Road (via IMDb)? If not, allow us to refresh your memory.
In 2015, Roker explained to Food & Wine that doing some specials for Food Network, like Al Roker's Big Bad BBQ, led to the development of the show, which lasted four seasons. The weatherman described the series as "like Charles Kuralt meets the Food Network." For those unfamiliar, Kuralt had a longtime CBS show called On the Road (via The Baltimore Sun). Roker goes on to explain about Roker on the Road, "The show is really me meeting and talking to people; some are professional chefs, some are authors, some are just really good home cooks with lovely stories."
What was different about Roker on the Road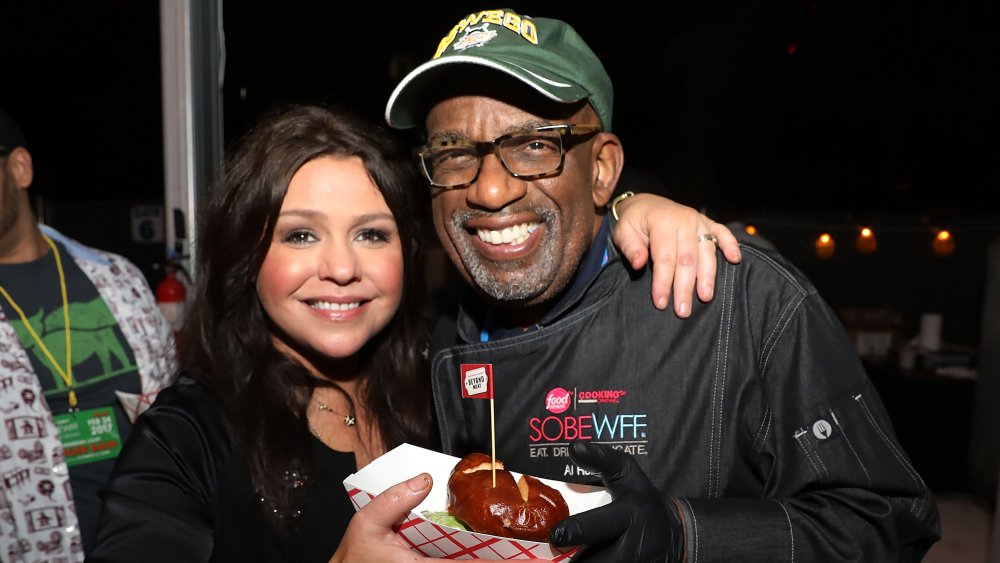 Aaron Davidson/Getty Images
On the official page for the show, it's detailed that episodes included Roker speaking to unconventional foodie folks, like the founder of a potato chip review site (can we please have that job?), and members of a men's-only gourmet cooking club. Fans of the series also watched Roker step into the shoes of everyday people in the restaurant industry — he worked a deli counter, and attempted to make donuts. His escapades in eating spanned the country, from San Francisco, California, to Burr Ridge, Indiana.
What set the program apart, was that, as Roker explained, it was about the stories behind food, more than recipes. That being said, the two recipes fans asked about the most were chili, which the 66-year-old claims you can eat year 'round, and his mom's sweet-potato poon.
For Roker, good recipes "don't have a lot of ingredients, and they don't require fancy techniques, just basic cooking skills. This keeps them fun and accessible. If it's a chore, then it's boring." So in other words, eating good food should be easy, not overwhelming where you think, "I'd rather order out."
He also joked about why his show was different, saying, "With the exception of me and Emeril, most people in the world of food TV are pretty good-looking. Well, Batali is pretty shaky-looking too." He added, "But Giada, come on. Bobby Flay, Rachael Ray — these are good-looking people. I'm a normal guy."