Costco Brought Back Its Popular Cheese Board In Time For The Holidays
In August of this year, Costco announced the limited release of their pre-made fruit and cheese board, which promptly captured the internet's attention with its impressive variety of snacks and remarkably reasonable price. Costco definitely didn't skimp on the goodies when it came to putting this product together. The prepared tray featured a combination of hard and soft cheeses, crackers, fig jam, strawberries, grapes, and almonds, per Delish.
The goods news is, it's coming back. The supermarket chain is bringing the popular cheese tray back to their shelves, just in time for the holidays. Understandably, Costco fans are delighted by this decision.
The popular Instagram account Costco Buys excitedly shared the news of the cheese board's return with their followers, announcing: "It's back! I spotted the cheese & fruit tray at Costco again! This is the perfect snack, especially with wine!" Its followers all seemed to agree, and the post quickly racked up over 6,000 likes.
Costco's cheese board is a holiday steal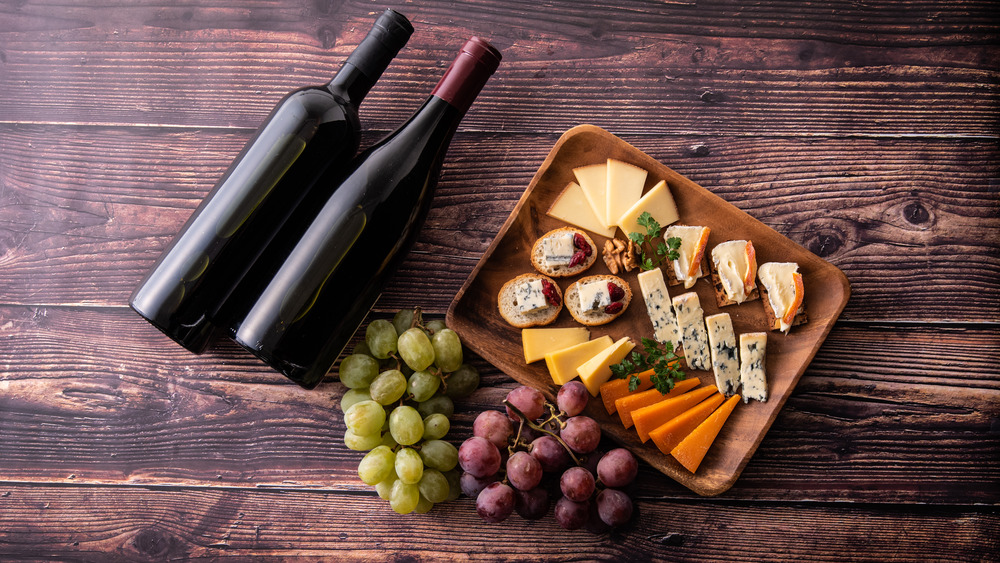 Shutterstock
Instagram user @mcglademaggie commented on the post, "Great starter to a board. Hoping to find it tomorrow when I head to Costco." User @anavanhausen said, "This is amazing and should be a regular item," while @katielynnegray simply commented "NEED!"
This cheese tray can easily be enjoyed while relaxing at home with a glass of wine, or can be a simple way to step up date night, but it is also a great hack for holiday hosting. Many people are looking forward to purchasing this board for their Thanksgiving or Christmas gatherings. This board will give hungry guests and family members something to snack on while waiting for the main meal, without adding even more prep work to your already busy holiday season.
The board is reasonably priced at $7.99 per pound, which means the average board rings up for roughly $20, reports Delish. So if you are looking for an easy and delicious snack that won't break your holiday budget, this board is definitely a smart choice.