The Reason Aldi Just Gave Employees $2.4 Million In Gift Cards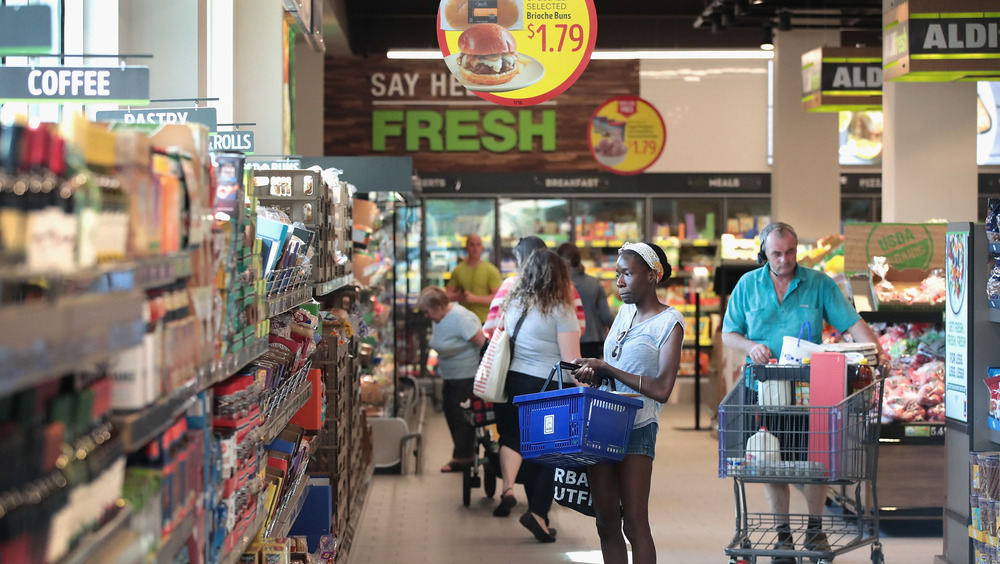 Scott Olson/Getty Images
Aldi's employees have never been shy on social media about discussing how difficult it can be to work for the discount grocery chain, but they haven't held back when it comes to praising the company for its employee benefits and compensation either. When the coronavirus pandemic first struck, Aldi added a 10 percent pay bonus to thank its staff - although there is no word on whether it will be offering is US workers the same 10 percent Christmas bonus that their counterparts will be getting in the UK (via Retail Gazette). 
What Aldi US workers will be taking home are two gift cards, each worth $30 for the Thanksgiving holiday. As a company press release puts it, each card covers the cost of an Aldi Thanksgiving meal. One or both cards can be used either by the employee who receives it; the cards can also be given away. In total, the gift card bonus will cost the company $2.4 million, according to Winsight Grocery Business. 
In explaining the gift card bonus, ALDI US CEO Jason Hart said, "It's our honor to offer each of our employees a Thanksgiving meal on us. And with so many people in our communities facing difficult times, we felt it was important to give our employees a way to pay it forward to someone in their life who could use it."
Aldi gets high marks for compensation and benefits among employees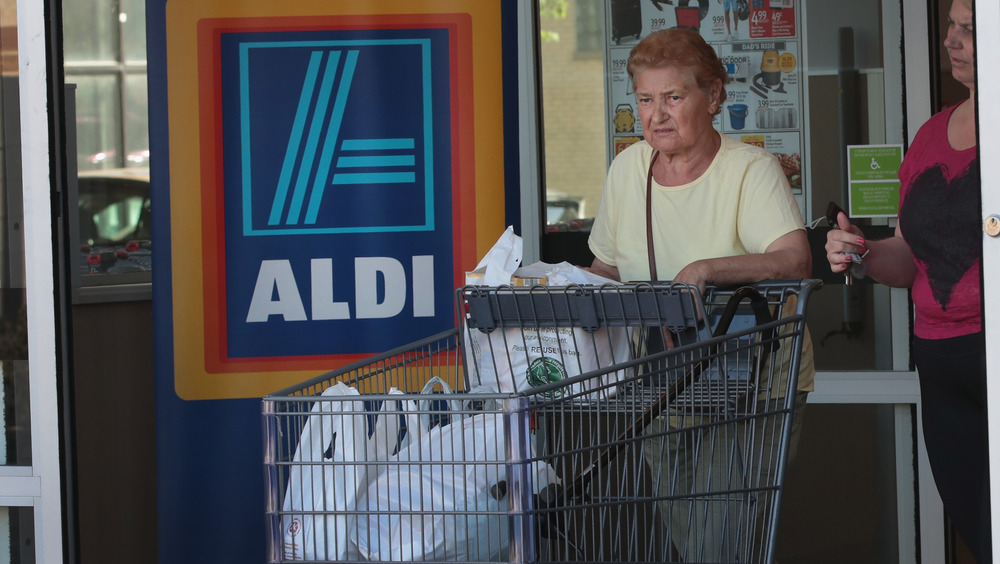 Scott Olson/Getty Images
The store's Thanksgiving gift card giveaway comes at a time when USA Today says shopping for groceries online using SNAP benefits or food stamps is on the rise. It quotes Bloomberg as saying that more than 1 million US households went online to buy their groceries in September and that 1 million of those used SNAP to settle bills for purchases made on Amazon and Walmart.
Aldi doesn't just talk the talk. Glassdoor, which rates companies based on the views of the employees that work for them, shows the bulk of Aldi's employee satisfaction ratings to be at four and five stars. Of their different categories which include Culture and Values, Work/Life Balance, and Diversity and Inclusion, Aldi scored the highest on Compensation and Benefits, and its CEO has an 80 percent approval rating as of this writing. One Redditor says that while the work is hard and it isn't for everyone, "We also get many cool little perks, amazing healthcare, on the clock lunch breaks, dollar an hour bonus working on Sundays, paid holidays, etc. They definitely take care of you and reward you for your dedication."