The Vintage Champagne Cocktail That Needs To Make A Comeback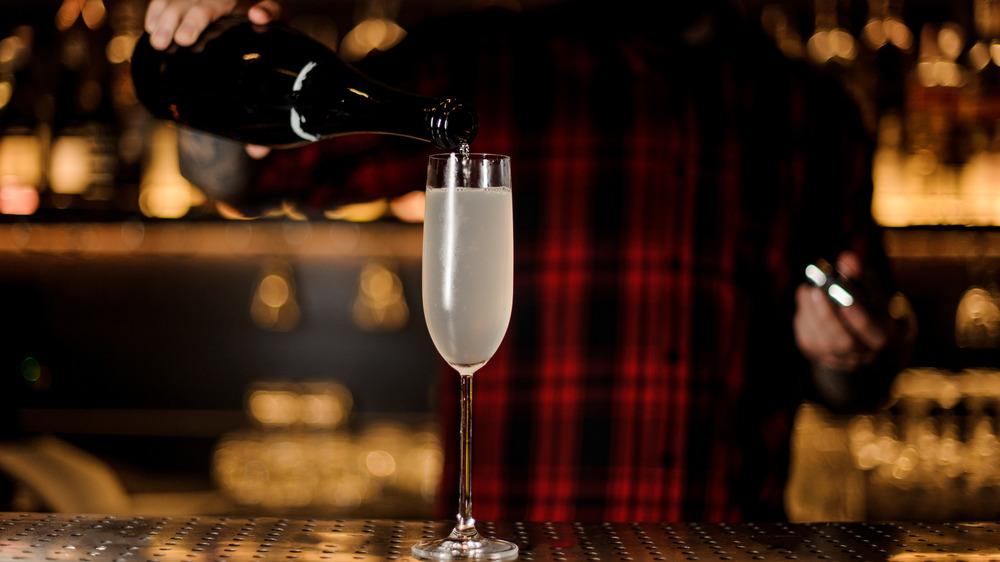 Shutterstock
When it comes to cocktails, fads come and go. Different kinds of liquor become trendy or fade out of fashion, however, they tend to come back around. Though cocktails can be rather involved, there are some classic, vintage cocktails that are easy to make and definitely worth the minute effort they take. One such cocktail is the French 75, which is made with Champagne, of course. 
While the history of the French 75 is somewhat muddled, The name is said to allude to the 75-millimeter field gun that the French deployed in World War I (via Liquor). The recipe, which lists gin, fresh lemon juice, sugar, and Champagne as the ingredients, was first recorded in Here's How, a 1927 book that arose at the peak of Prohibition. The recipe also appeared in the 1930 work The Savoy Cocktail Book by Harry Craddock, a classic for bars and homes worldwide. But there's more to the drink than a fancy name and a bit of bubbly. The French 75 is an incredibly refreshing drink thanks to its effervescence.
This is how to make a French 75 cocktail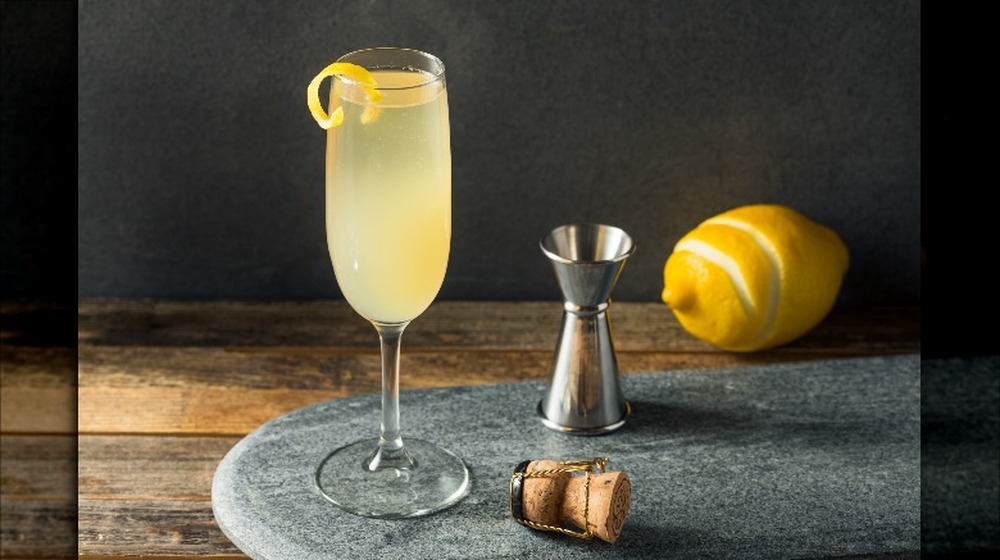 Shutterstock
To make a French 75, just shake sugar, gin, and lemon juice with ice. Strain it into a glass filled halfway with ice and top it off with Champagne (via Esquire). It's as easy as that. The French 75 is essentially a Tom Collins with Champagne instead of club soda. It's said that some recipes called for cognac instead of gin for some French 75 cocktails, and it sounds like a delicious swap. So, if you prefer to try it that way, just substitute the cognac for the gin.
Incredibly simple to make, this cocktail is a dream because it requires very few ingredients, which you probably already have on hand. It's crisp and clean flavor is delicate and refreshing while allowing the herbaceous notes of the gin to shine through the brut. While this is a staple on the menus for most cocktail bars, Liquor also suggests that this is and should be a mainstay at brunch because it comes with more of an alcoholic kick than your run-of-the-mill mimosa. So, give the French 75 a try to see what you think.