The Heartbreaking Death Of Masterchef Junior Star Ben Watkins
Fox
He was known to those who loved him as "the kid who could just light up a room." And although he didn't make it beyond the Top 18 in Season 6 of MasterChef Junior, Ben Watkins was a group favorite. And when it was discovered that he had a very rare, very aggressive cancer, the cast of MasterChef Junior Season 6 got together and recorded an adorable video to cheer on one of their own, including the show's hosts, Gordon Ramsay, Christina Tosi, and Aarón Sanchez. TMZ now reports that Ben Watkins, who was diagnosed with a rare disease known as Angiomatoid Fibrous Histiocytoma, has died at 14.
It was Ben's maternal grandmother Donna Edwards and his uncle Anthony Edwards, who broke the news, saying, "Our Ben went home to be with his mother Monday afternoon after a year-and-a-half battle with cancer. Ben was and will always be the strongest person we've known" (via Kenosha News).
Until he was diagnosed with his illness — which has only afflicted six people around the world — Ben was part of the restaurant scene in Gary, Indiana. The young chef cooked and worked behind the counter at Big Ben's Bodacious BBQ and Delicatessen, the restaurant which belonged to his late parents, even as he underwent chemotherapy. The illness left Ben suffering from aggressive tumors on his spine, shoulder, and lung, and he was being treated at the Children's Hospital of Chicago.
Ben Watkins' family says he was the strongest person they knew
Ben became part of MasterChef Junior's Season 6 when he was just 11 years old, and he was known for his fruit tarts and milkshakes. Unfortunately, while he was a fan favorite, he was eliminated during the show's fifth episode (via Deadline).
Ben lost both his parents in a murder-suicide in 2017, when his father Michael Watkins shot and killed his mother Leila. Since that tragedy, though, he has remained strong. Ben credited his mother with his kitchen skills, saying, "My mom taught me everything she knew. Or I just picked it up by watching her" (via New York Times).
His grandmother and uncle said through a statement posted on Facebook, "We have marveled at Ben's strength, courage, and love for live. He never, ever complained. Ben was, and will always be the strongest person we know."
"When Ben's rare illness was shared with the world, he was so heartened by the outpouring of love he received from every corner of the globe — especially here in his hometown of Gary, Indiana. We cannot thank this community enough for holding our family up in prayer and for all that you've done. Ben suffered more than his share in his fourteen years on this Earth but we take solace in that his suffering is finally over," they said.
Watkins' family has set up a gofundme for well-wishers to contribute to those surviving the terrible loss. His family also encouraged fans to remember Ben by watching his season of Masterchef Junior on Hulu.
Friends and fans have shared condolences for Ben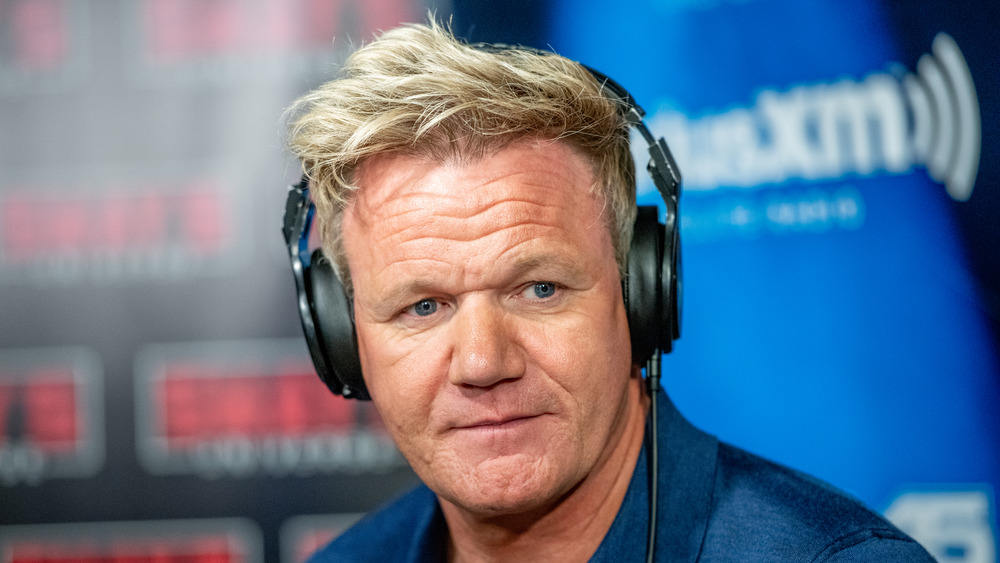 Roy Rochlin/Getty Images
As the news of Ben's passing spread, condolences poured out from those who knew him. Masterchef Junior host Gordon Ramsay quickly shared his sympathy. "Ben you were an incredibly talented home cook and even stronger young man. Your young life had so many tough turns but you always persevered," Ramsay tweeted. "Sending all the love to Ben Watkins' family with this terrible loss." Aarón Sánchez chimed in as well, saying, "This strong young man was so incredibly resilient and I am so saddened by his loss. His talent and passion was always so inspiring. I'm wishing his family my deepest condolences."
Ben's Indiana community has rallied around his family in their time of need. Family friend Katie Clark gushed about Ben to The New York Times, saying, "He is polite, outgoing, smart, funny, and remained that way even into adolescence, which isn't always the case with kids entering that phase of life."
Masterchef Junior fans also shared their condolences for Ben. "I remember him! A little gentleman in the kitchen, has such confidence. Sending love to his family as well as condolences" one fan tweeted. "Absolutely heart breaking. I remember how incredibly loving and kind he was through the competition. What a terrible loss, RIP to a little angel," another added. Others shared clips from Ben's season, including one where Ben described how his signature dish, chocolate cake with a mango simple syrup, reflected him. "It really shows my personality, because I'm sweet and I really like all the different flavors," Ben said.