Taco Bell's Crunchy Taco Filled Shepherd's Pie Is Turning Heads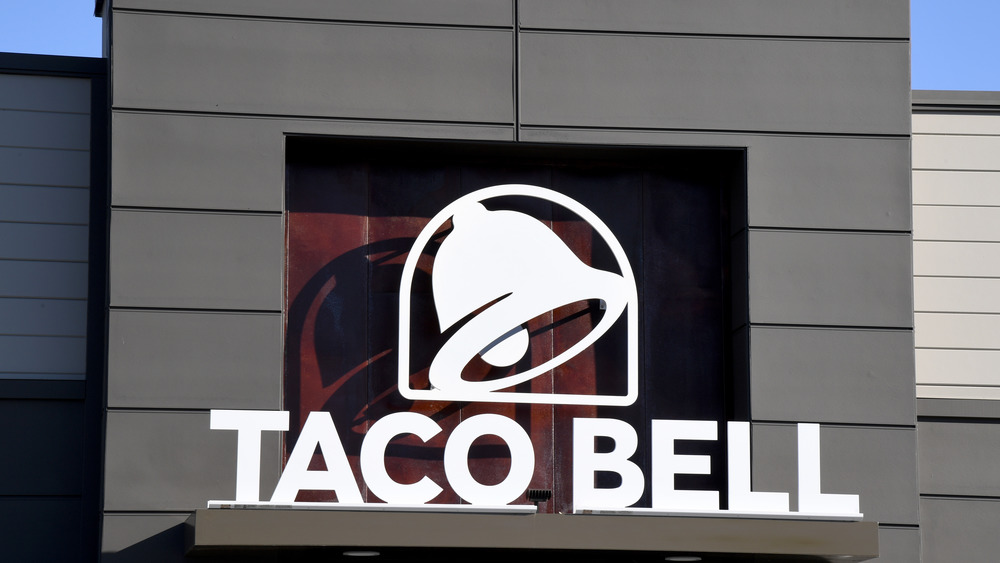 Ethan Miller/Getty Images
Serious Taco Bell fans have probably noticed over the years that the Tex-Mex fast-food chain has dropped some unusual recipes for Thanksgiving. While they might not replace the turkey come Thanksgiving day, these recipes are certainly welcome alternatives for a hot and spicy Friendsgiving celebration. In recent years, Rene Pisciotti, Taco Bell's Executive Chef, has introduced new dishes like Rolled Chicken Tacos Bisque and Fire Tortilla Chip Crusted Chicken among others (via Food and Wine).
This year, to shake things up and celebrate its eighth Friendsgiving, Taco Bell has proposed a new take on an English dish with a new Mexican cuisine angle. While the chef has come up with sides like Baja Blast glazed roasted root vegetables, hot sauce packet butter to top freshly baked rolls, and spiced dragon fruit sangria to sip on during your celebration, the main course this year is a Crunchy Taco shepherd's pie (via Taco Bell). Though the combination might sound odd at first, it's a mashup that everyone seems ready to try.
Make Taco Bell's Crunchy Taco shepherd's pie at home
To make the Crunchy Taco shepherd's pie, you'll need two Crunchy Tacos without lettuce and cheese from Taco Bell as well as four packets of your favorite sauce. You'll also need four peeled russet potatoes, one cup of shredded cheddar cheese, a cup of whole milk, and a stick of softened butter to make the mashed cheddar potatoes with a bit of heat from the hot sauce. The filling of the shepherd's pie calls for a diced onion, a diced carrot, a diced red bell pepper, a cup of corn kernels, and vegetable oil to sauté it in.
Once you have the mashed potatoes and vegetable filling prepared, you just layer half the potatoes on the bottom of a baking dish then spoon the vegetables on top of the beef inside the Crunchy Tacos. Next, lay the tacos base-to-base in the dish. Then layer the rest of the mashed potatoes. The whole thing will bake up in just 30 to 40 minutes at 350 degrees when the top turns golden brown.
Though the recipe already sounds mouthwatering, it can also be made vegetarian very easily. All you have to do is order black beans instead of beef when you pick up your Crunchy Tacos. So, swing by your local Taco Bell and give the recipe a try. Even if you have to celebrate remotely this year, you and your friends can still cheers each other via Zoom.