Kraft Has Good News For Gluten-Free Mac And Cheese Fans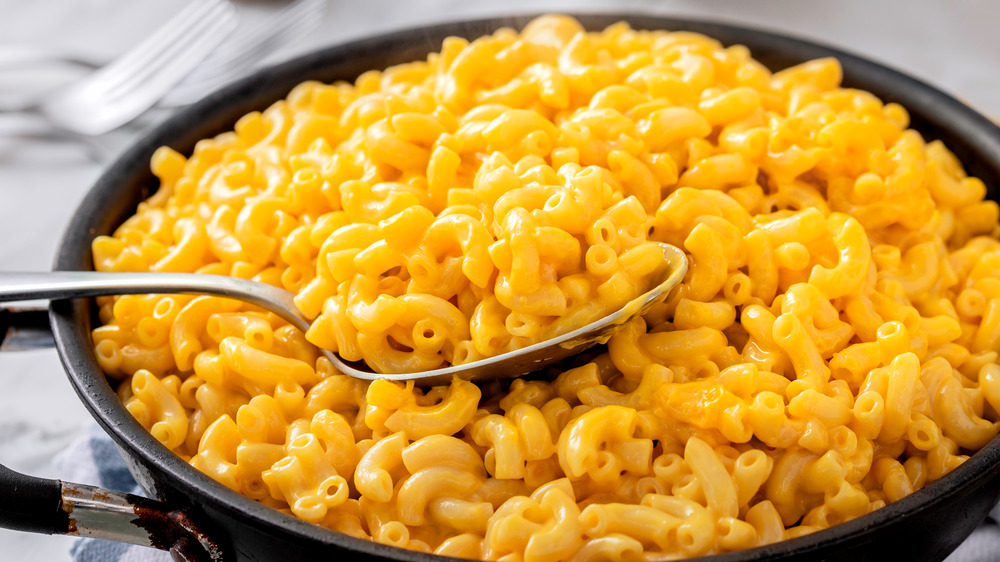 Shutterstock
Following OREO's announcement from earlier this week, Kraft has revealed that it too will release a gluten-free variant of their mac and cheese. According to FoodBeast, Kraft has managed to meet the FDA's gluten-free definition by using brown rice and corn to make the pasta, instead of wheat. Yet, Kraft has kept the texture and flavor of the gluten-laden mac and cheese, making it recognizable to those who still love the original product.
"Families love our Kraft Mac & Cheese, and we didn't want to limit who could enjoy our iconic blue box," Emily Violett, a senior associate brand manager at Kraft Heinz, said in a press release acquired by Delish. "With our new gluten free offering, fans with dietary restrictions or gluten intolerance can now have our deliciously cheesy Kraft Gluten Free Mac & Cheese, and that's something to smile about!"
Kraft's take on gluten-free mac and cheese is already available in select retailers nationwide, right next to their usual offerings.
How Kraft's gluten-free mac and cheese came to be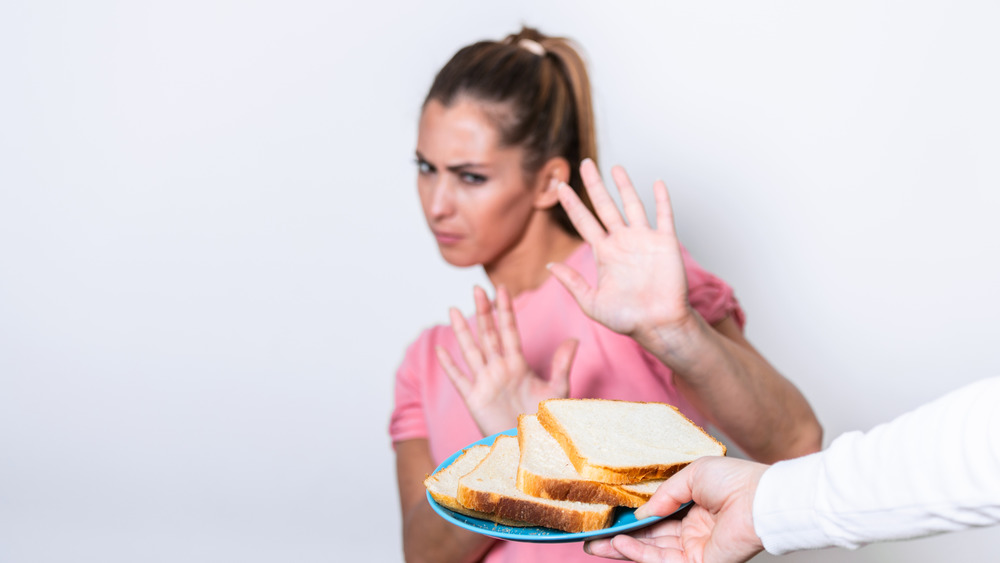 Shutterstock
Like avocado toast, the gluten-free trend has shown considerable staying power. Back in 2011, Scientific American asked "When, and why, did everyone stop eating gluten?" Previously, medical students were taught that celiac disease was so rare that they would never encounter it, which prompted those students to rarely diagnose it in their later careers. Now, more have started to be diagnosed. Similarly, gluten sensitivity, which is a condition claimed by people who don't suffer from celiac disease but feel better when cutting gluten out of their diet, began to find a more receptive scientific audience.
Later, in 2015, the jury regarding the existence of gluten sensitivity was still out, but Alan Levinovitz expressed doubt to the BBC over the scale of the phenomenon: "[Stories from people for whom gluten-free diets worked] have snowballed into a much larger community of people, who think, 'Well hey, if it works for my friend who really seems to love it, I should try it.' Then of course, the placebo effect, combined with the fact that they are not drinking five beers a night, makes them feel better and they think it was that gluten." The issue could worsen because many gluten-free alternatives are actually worse, nutritionally speaking, Dr. Alessio Fasano adds (via BBC). Without gluten to make the food palatable, companies turn to sugars and similar additives.
However, we can still treat Kraft and the market's new interest in gluten-free as a good sign for those who need it.