The World's Most Expensive Coffee Just Got A New Affordable Price Tag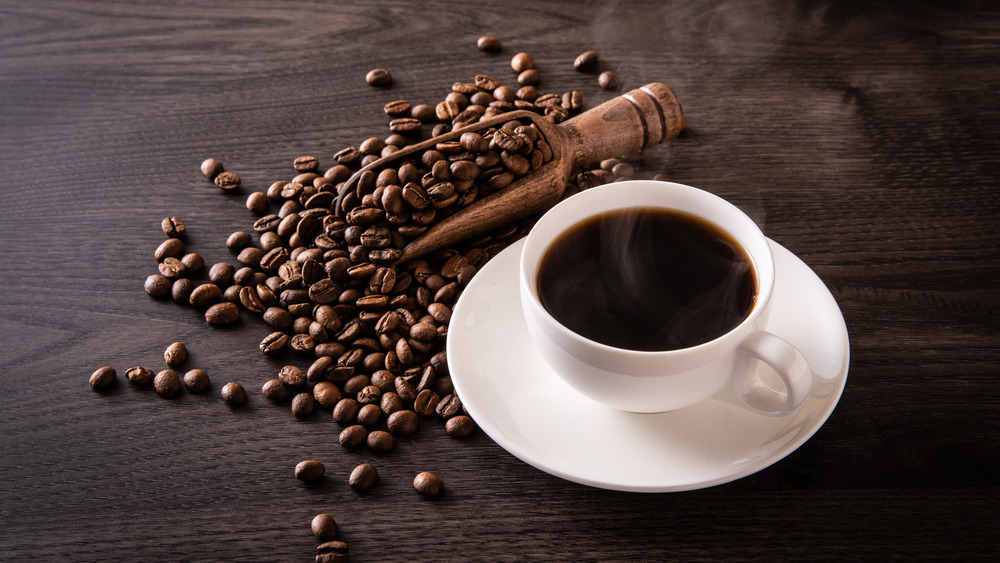 Shutterstock
Those of us who can't stand to wake up without our morning joe need our favorite coffee and are willing to pay out the nose to get the flavors we crave. According to Statista, Americans spend $80 billion annually on coffee, leading the world in purchases of this exotic bean. Many of us have our favorite blends or sources of coffee, and if you can afford it, you can get some very exquisite flavors packed into hard-to-find beans from all over the world. According to The Manual, the most expensive, sought-after beans include gems like the civet-digested Kopi Luwak bean from Indonesia, elephant-digested Black Ivory beans, and Panamanian heirloom Geisha-variety coffee beans that must grow at 1500 ft above sea level. If you always wanted to try out one of these designer beans, especially one that hasn't gone through an animal's digestive tract, we have good news for you.
Thanks to a partnership between the instant-coffee maker brand Dripkit and Panama's Café Unido, anyone can now take home servings of the rare Geisha coffee beans at an all-time low price of $7 (via Gear Patrol). With a pack of these coffee beans costing upwards of $1000 (via Gear Patrol), now's the time for coffee aficionados to expand their horizons.
What does Geisha coffee taste like?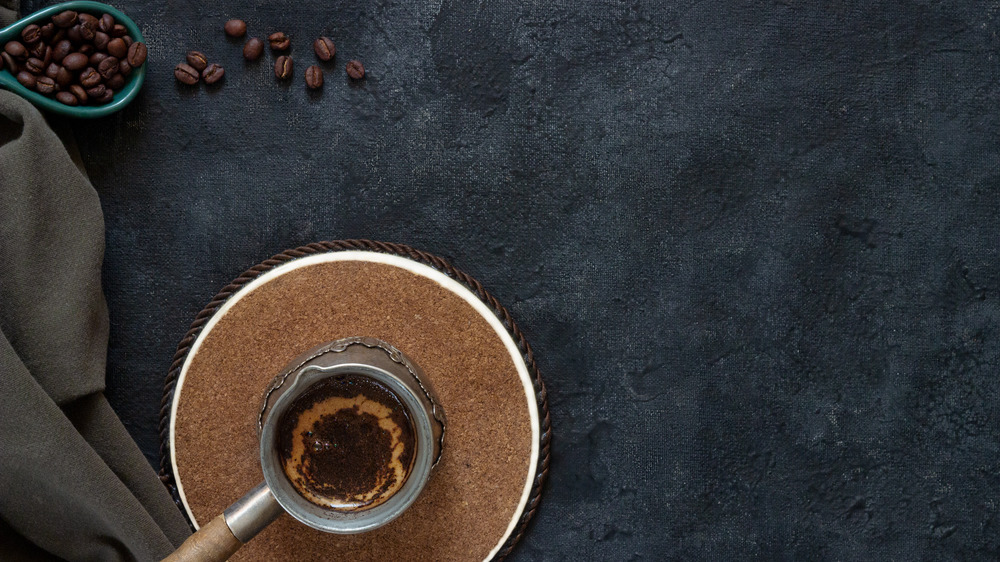 Shutterstock
The Geisha bean coffee experience truly connects the world. According to Gear Patrol, the coffee is sourced from plantations in Panama and then moved to Brooklyn, where the beans gets roasted, ground, and processed for sale. The taste has an equally unique flavor — "sweet, tart and fresh, a little bit like a bite out of a caffeine-imbued green apple," according to Gear Patrol. The coffee also gets properly brewed in Dripkit's nifty to-go packaging, avoiding the thin, watery body common in instant coffees you might pick up at the grocery store (via Gear Patrol).
To brew Dripkit coffee, all you need to do it set up the Dripkit on top of your mug and pour hot water into the filter four times. According to the Dripkit website, there is no other special equipment needed to brew great coffee anytime, anywhere — just a cup and hot water.